Leonardo DiCaprio Was Directed by Both Martin Scorsese and Steven Spielberg in One 'The Wolf of Wall Street' Scene — 'It Was Like a Double Whammy'
Leonardo DiCaprio is no stranger to working with big directors. With a filmography containing films such as Titanic and Inception, it's clear he does well with them. But even an actor as talented as DiCaprio rarely has to take direction from two skilled directors at once.
However, that's exactly what DiCaprio had to do while filming The Wolf of Wall Street. According to him, he was directed by both Martin Scorsese and Steven Spielberg while shooting his legendary speech scene.
Leonardo DiCaprio works with big-time directors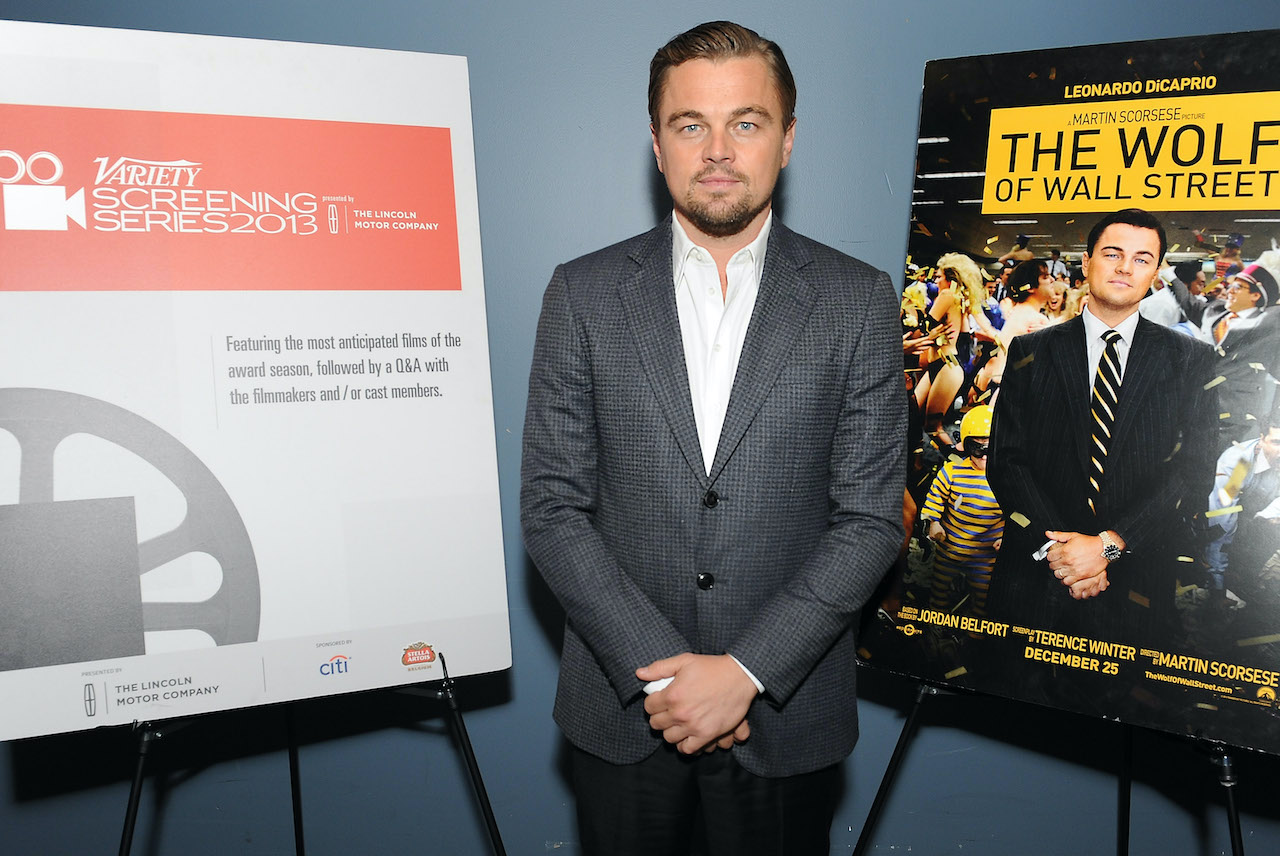 RELATED: 'Seinfeld' and Robin Williams Helped Steven Spielberg Lighten the Mood on the 'Schindler's List' Set
Being one of Hollywood's most sought-after actors means DiCaprio gets to work with the best directors around. Oftentimes, he gets first dibs on roles in the biggest films, so its only natural he's worked with leading directors.
Over the course of his career, DiCaprio has worked with heavy-hitters that include James Cameron, Quentin Tarantino, Christopher Nolan,
DiCaprio had already worked with both Scorsese and Spielberg long before The Wolf of Wall Street. He had worked on several Scorsese films including The Departed, Shutter Island, and The Aviator, among others. He was directed by Spielberg when filming Catch Me If You Can, so he was definitely familiar with both directors' styles.
Steven Spielberg came to 'The Wolf of Wall Street' set and helped out
Directing an entire movie can be challenging, and everyone—even juggernaut film directors like Scorsese—needs help sometimes. But apparently, when Scorsese needs help, he calls in the big guns.
When Martin Scorsese filmed The Wolf of Wall Street, Spielberg stopped by the set to help. Spielberg showed up as the crew was filming DiCaprio's iconic speech scene, and didn't mind giving some notes. Scorsese recounted the experience during a past interview with The Hollywood Reporter.
"Well he came on the set, the day we were shooting the speeches," Scorsese said. "So he was there, he came in to say 'hello,' and he stayed the whole day, and was helping us, 'I think we should move the—'."
It's hard to imagine having to act while taking direction from two of the most successful directors ever, but DiCaprio did it.
Leonardo DiCaprio felt the pressure to perform for both directors
DiCaprio had no shame explaining the difficulty of acting in front of the superstar directors. He recalled feeling the pressure to perform in front of the two legendary filmmakers.
"It was like a double whammy for everyone on set," DiCaprio said. "Everyone who had to act that day was like 'Oh, Jesus Christ, Spielberg and Scorsese are watching me? Christ.'"
Jonah Hill also chimed in about the intensity of the experience, laughing about how unreal things felt.
"If all of this wasn't surreal when you would go back to get notes and they were sitting next to each other, it was insane, yeah," Hill said.
Even though he had to work through a lot, DiCaprio gave a stellar performance in The Wolf of Wall Street. The movie was a massive hit, grossing $392 million at the box office, according to Box Office Mojo.