Leonardo DiCaprio Was Tasked With Getting Daniel Day-Lewis To Stop Making Shoes and Star In 'Gangs of New York'
Gangs of New York was the first of five collaboration between Leonardo DiCaprio and Martin Scorsese. The movie received widespread acclaim and was a modest box office success, but it took a ton of work to get it made.
Aside from the fact that it took 20 years to go into production, DiCaprio himself had to convince Daniel Day-Lewis to leave his new career as a shoemaker to return to the big screen. 
Leonardo DiCaprio had a strong desire to work with Martin Scorsese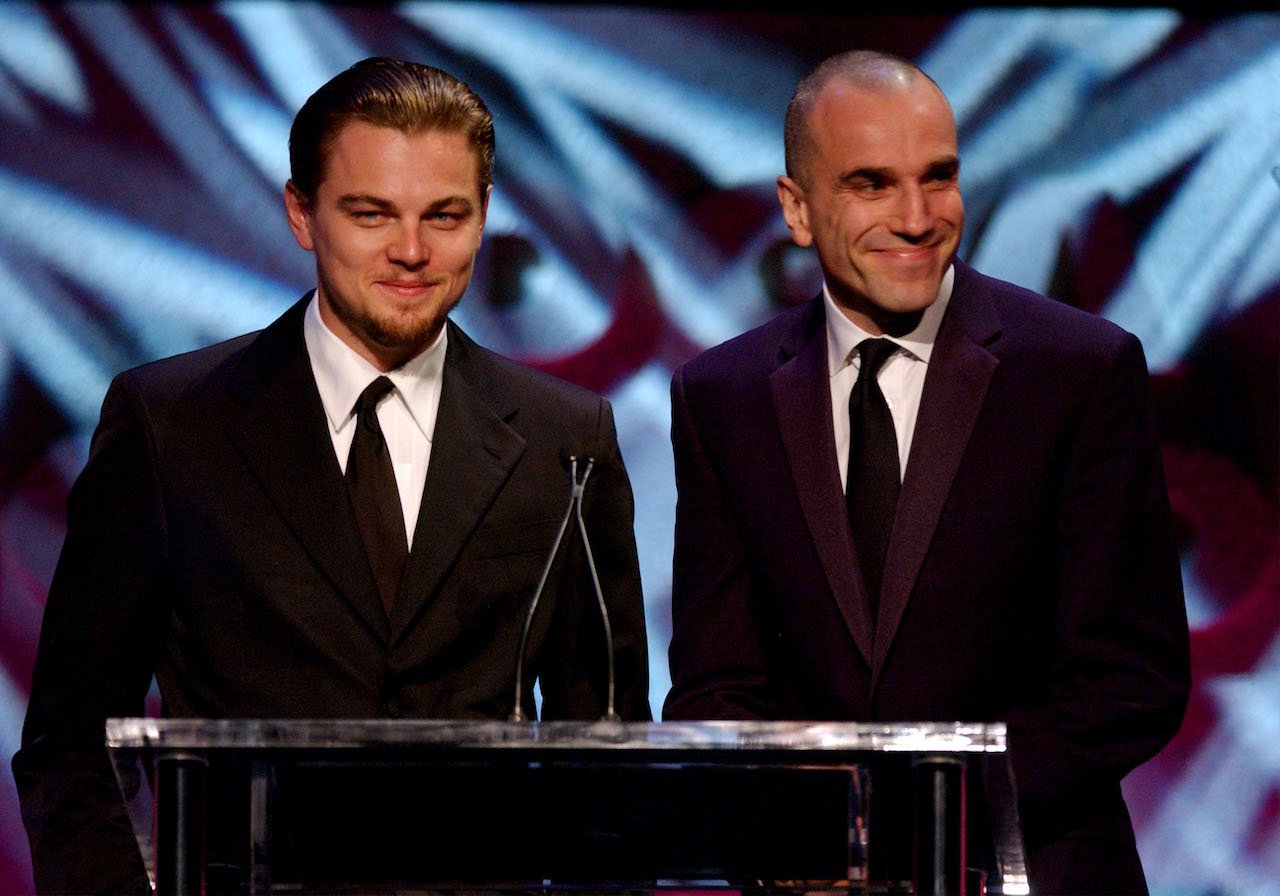 DiCaprio first met Scorsese at a movie after-party. At the time he had just finished What's Eating Gilbert Grape, so his profile was still relatively small. He recalled the shock he felt meeting Scorsese during a 2014 interview with Variety.
"I ran into him at some sort of after-party for a film, and I walked up to him and I was kind of in shock to meet him,' DiCaprio revealed. 
DiCaprio was surprised to find out Scorsese knew exactly who he was, and spoke well of his performances in his previous movies. At that point, DiCaprio knew he wanted to work with the famed director. 
"That kind of got the clock ticking," DiCaprio said. "Not ticking, but my mind thinking, 'Maybe I could work with this guy one day. …"
Martin Scorsese wasn't sure Leaondro DiCaprio would work with him
After the massive success of Titanic, DiCaprio evolved into an international superstar. His newfound fame and status changed the industry's perception of him, as well as his salary demands. 
Because of DiCaprio's assumed movie star status, Scorsese assumed DiCaprio wouldn't want to work with him. Little did Scorsese know, DiCaprio had been following him closely. DiCaprio did his research and lobbied to be involved with Scorsese's Gangs of New York project.
Leonardo DiCaprio was responsible for getting Daniel Day-Lewis out of retirement for 'Gangs of New York' role
After DiCaprio signed on to star in Gangs of New York, there was still a need to fill in the other roles. Scorsese wanted Day-Lewis to star in the film, but he was in retirement and seemed to have no intentions of returning to the big screen.  
"We were talking about who was going to play this incredible role of 'Bill the Butcher' … and somebody said, … 'What about Daniel?' And people immediately said, 'Well, he's retired. He's a cobbler, he's making shoes in Italy.'"
DiCaprio was subsequently tasked with convincing Day-Lewis to come out of retirement for the role. 
"Scorsese had actually said to me, 'I'm not sure how Daniel feels, if he's ready to work or not. … You should have a conversation with him and suss it out.' …"
Leonardo DiCaprio's persistence convinced Daniel Day-Lewis to star in 'Gangs of New York'
DiCaprio proceeded to meet up with Day-Lewis in New York City. The two went for a walk in Central Park and discussed him returning for the film, which Day-Lewis was hesitant to do. Finally, after several dinners and a bit of coaxing from Tobey Maguire, Day-Lewis agreed to sign on for Gangs of New York.
"Eventually, thank God, he said yes, and I got to work with somebody who was another huge influence on myself as an actor."