Leonardo DiCaprio's Dad Had a Weird Job That Prepared His Son for Success
Not only did George DiCaprio give him advice and support in his career, but he exposed him to a wide variety of people and lifestyles from a young age.
Leonardo DiCaprio is extremely close with both of his parents, Irmelin Indenbirken and George DiCaprio. His mother most often gets the spotlight as his date to award shows and events, but his father has played an important role in his son's life as well.
Not only did George DiCaprio give him advice, confidence, and support in his career, but he exposed him to a wide variety of people and lifestyles from a young age.
Leonardo DiCaprio described his parents as bohemians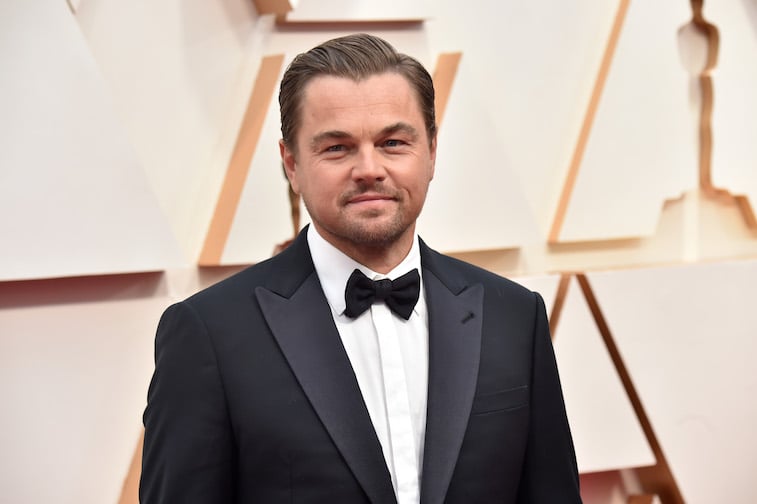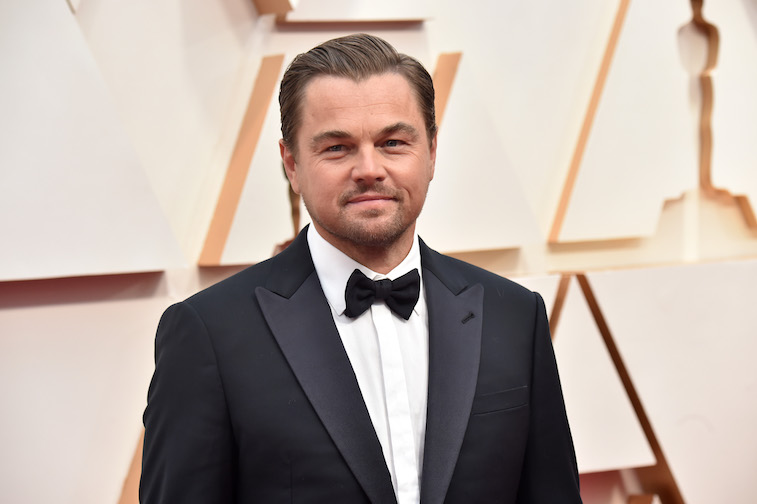 Leonardo DiCaprio grew up in a counterculture lifestyle with parents he once described as "bohemians in every sense of the word." Though his parents split when he was just one year old, they worked together in the days long before "co-parenting" was a buzz word, to raise their son in lifestyle that, though unconventional, was a loving and supportive environment.
George DiCaprio was a comic book distributor and performance artist during his son's childhood and often brought him to events. George DiCaprio even worked on a comic book for his friend Timothy Leary in the late 1970s. Leary is most famous for his scientific work with psychoactive drugs such as LSD.
Leonardo DiCaprio told USA Weekend in 2010: "At a young age, I was exposed to, like, the most hardcore hippie subculture any young man would be subject to, with the Fabulous Freak Brothers, Zap, and Weirdo comics."
George DiCaprio also regularly brought his son to concerts. Leonardo DiCaprio shared with Rolling Stone: "The earliest memory I have is me at some hippie concert with my dad."
He goes on to describe how the band hadn't arrived yet so his dad put him on stage and he tapped danced for the crowd. He was just around three years old at the time.
Leonardo DiCaprio's parents were very involved in his career
When DiCaprio was just 20 years old he had already made quite a name for himself not only for his many TV show roles, but for his hard-hitting roles in What's Eating Gilbert Grape and The Basketball Diaries.
His characters in each of these films were so difficult, it was presumed that not many (if any) other actors his age could have pulled them off at the time.
It was then, in 1995, that The New York Times Magazine did a profile piece on Leonardo DiCaprio. Writer Jesse Green was taken on a ride through DiCaprio's old neighborhoods to check out his childhood homes before eventually being driven to where the young star lived with his mother at the time.
George DiCaprio lived just a couple of miles away with his girlfriend and they would all often meet up at Indenbirken's home to discuss Leonardo DiCaprio's future projects, schedule, and career trajectory. At the time, both parents worked for Leonardo DiCaprio's production company.
George DiCaprio read scripts and helped Leonardo DiCaprio choose projects
https://imagesvc.meredithcorp.io/v3/mm/image?url=https%3A%2F%2Fpeopledotcom.files.wordpress.com%2F2020%2F01%2Fleonardo-dicaprio-3.jpg
Part of Leonardo DiCaprio's success was always choosing scripts that presented a challenge to him as an actor or had a compelling story, as opposed to money grabs or big-named fluff projects. George DiCaprio had a big part to play in that discernment.
George DiCaprio was usually the one to read through scripts for his son, deciding which were worth a look. George DiCaprio would encourage him to take on certain projects over others, such as the time he convinced his son to take on the film Total Eclipse.
Leonardo DiCaprio told GQ in 2011: "My father has always been a huge force with me. I had passed on a script about the French poet Arthur Rimbaud [Total Eclipse]. He explained to me that Rimbaud was the James Dean of his time."
Though the film wasn't a huge success, DiCaprio loved playing the role and was glad he did.
George DiCaprio also shaped his son's overall view of the world. He told Green he gave his son two gifts: the "DiCaprio power brows" and the gift of fearlessness.
"We think he's actually an alien, wired a different way than us. There's something going on in him that we don't understand," he said.
Indeed, Leonardo DiCaprio is in a league of his own, and that's undeniably thanks, in part, to his early life with his parents.