Leonardo DiCaprio's Dad Talked Him Into Playing Arthur Rimbaud in 'Total Eclipse' — 'It's Been Great To Have Somebody Like That'
Leonardo DiCaprio has always been picky with his roles. Viewers have never seen him in a superhero movie, a Rom-Com, or a billion-dollar franchise, and that's by design.
And while this is common knowledge for most of his fans, many may not know that his father plays a role in helping him select his roles. 
Leonardo DiCaprio's dad helps him find roles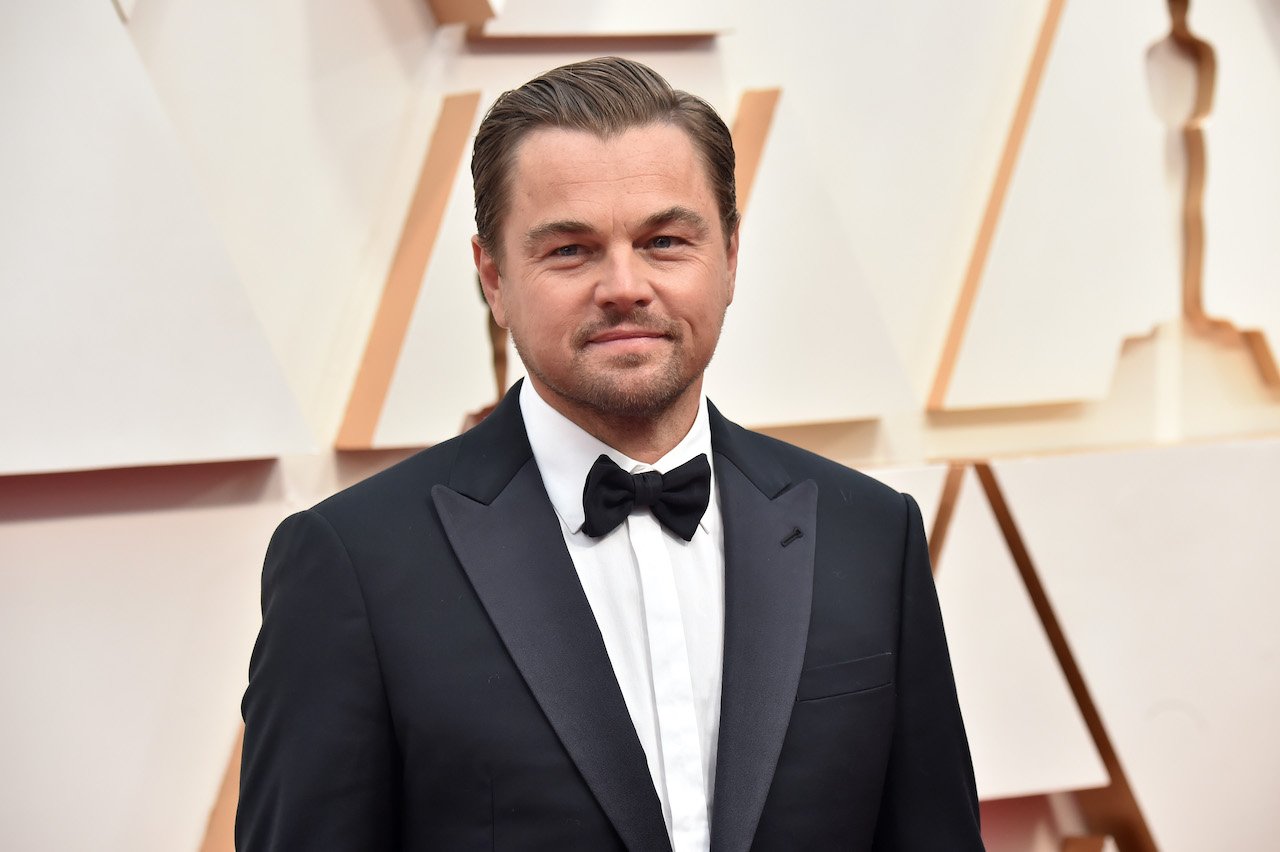 DiCaprio is known for being extremely selective with the roles he accepts. He's built a brand that he's careful to uphold with his performances, and he's got a great support system that helps him do it. 
He revealed in a resurfaced 2014 interview with Variety that his father plays a big role in helping him find roles that are meaningful. 
"My father would always sort of steer me towards interesting projects, you know," DiCaprio said.
Leonardo DiCaprio's dad talked him into 'Total Eclipse' role
DiCaprio's father is an avid reader. He his knowledge to help make DiCaprio aware of characters he might be interested in. DiCaprio explained how his role in the 1995 film Total Eclipse was inspired by advice from his father. 
"For example, playing Arthur Rimbaud was never something that was on my radar," DiCaprio said. "And my dad sort of—he's an incredibly well-read person and he's like, 'Look, you know, I know you're getting offered these other things, but take a look at this guy Arthur Rimbaud. He was kind of the James Dean of his era, he was a very radical poet, changed poetry at that time. And you know, I'm not telling you what to do, but just, you know, pay a little special attention to that one.' …" 
Leonardo doesn't always take his dad's advice on roles
Even though DiCaprio values his father's opinion, he doesn't take on every role his father advises. Nonetheless, he values his father's input and keeps his opinion in mind. 
"Through the course of my career, he's always, you know, gently said to me, 'Hey, you know, you might want to take a look at this,'" DiCaprio said. "I haven't always listened to him of course, but, you know, it's been great to have somebody like that. " 
Leonardo has turned down roles in some major movies 
DiCaprio's selectiveness with his roles has been well-documented. He's rejected roles in numerous blockbuster films, including Star Wars: Attack of the Clones, The Matrix, Spider-Man, American Psycho, and Batman Forever.
In the same interview, he revealed he turned down a major payday at 16 years old to audition for What's Eating Gilbert Grape. 
"It was one of those situations where I did this movie, This Boy's Life, and it hadn't come out yet, but there was this one role that I wanted to play desperately," DiCaprio said. "But I started to get offers for other movies, and there was a big Disney movie that they wanted me to do, and I don't know where I got those little balls at 16 years old to say, 'No, I'm gonna wait it out because I want to audition for this other film. …"