Leonardo DiCaprio's Most Famous Line From 'Titanic' Was Improvised
Leonardo DiCaprio is famous for many movies, one of them being 'Titanic.' There are many iconic lines, one of the most famous was improvised by the actor.
When cultural phenomenon-type films come to mind, Titanic is surely at the top of the list. It set records at the box office and was truly a masterpiece once it was finished. To this day, there are only a handful of movies that have topped its records. And the special effects at the time it came out in 1997 were also stunning (and still are). 
It's so well known, that even casual viewers know some of the more iconic quotes from the movie like, "Paint me like one of your French girls," or the ever-heartbreaking, "I'll never let go." But there's one legendary Leonardo DiCaprio line that wasn't in the script at all.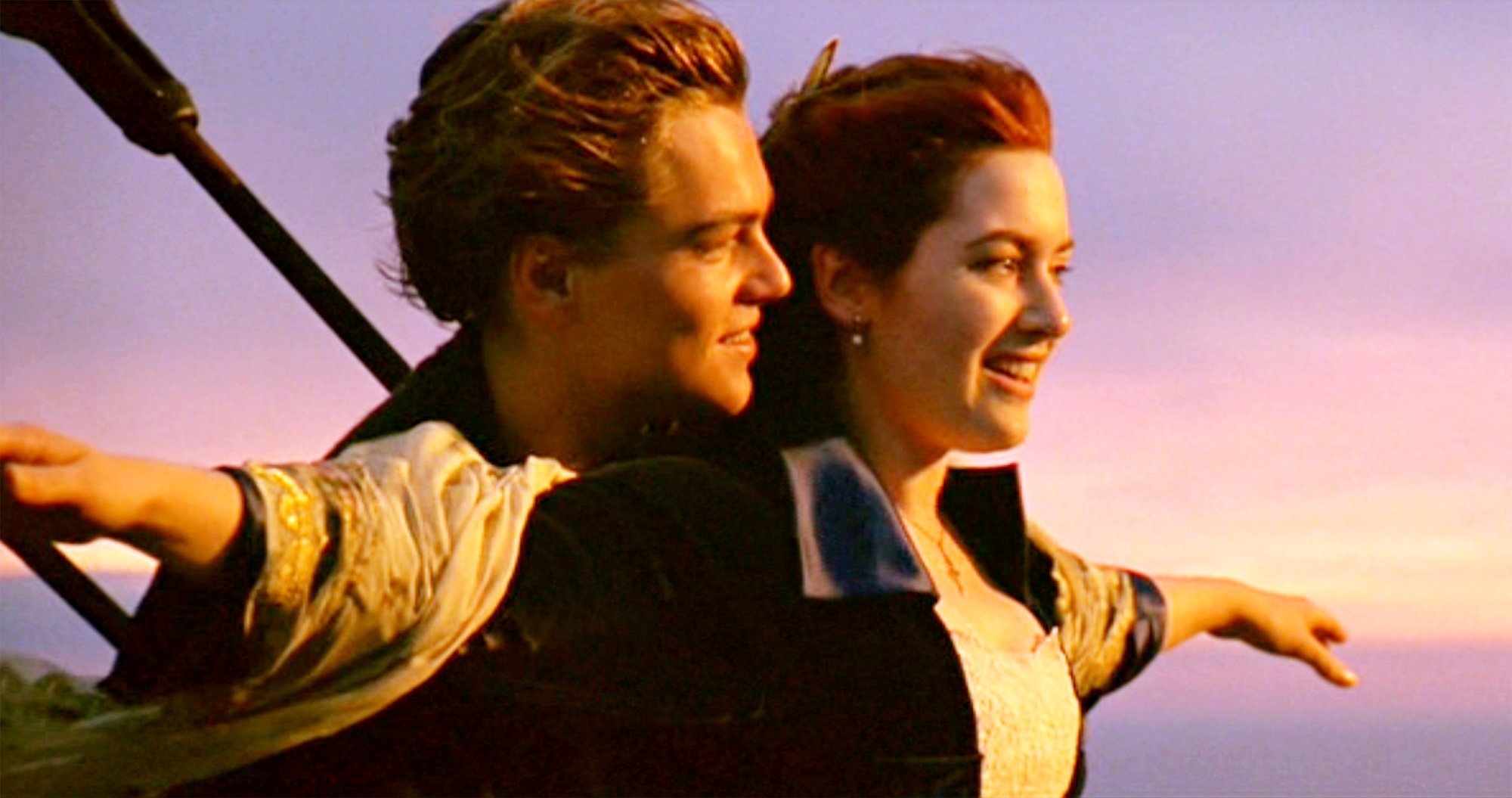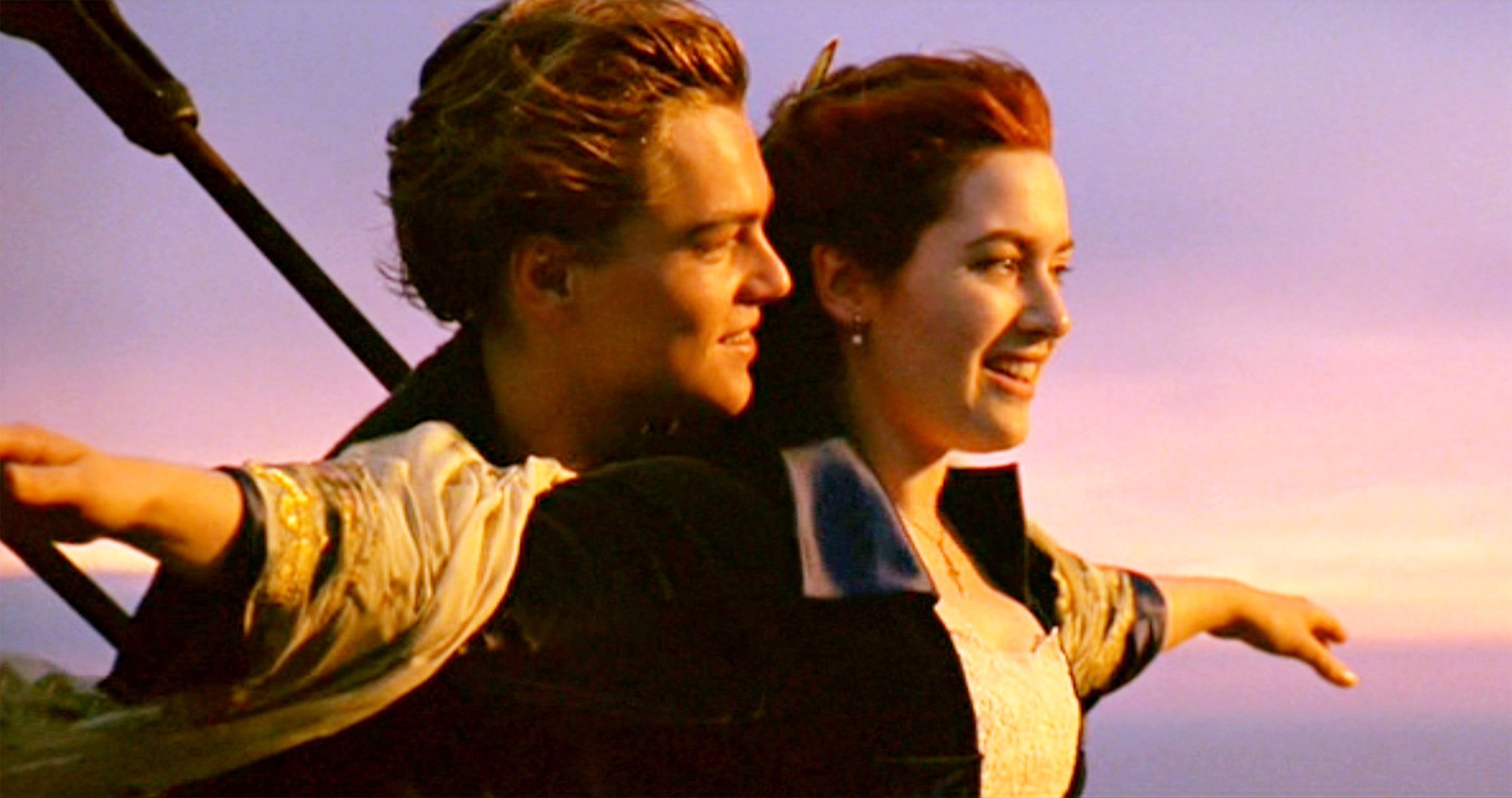 Leonardo DiCaprio's iconic scream on the Titanic was totally unscripted
DiCaprio was truly one of the biggest heartthrobs of the '90s, if not the biggest. And Titanic only increased Leomania, as some might call it. He had his looks, sure, but his role as the charming Jack Dawson was also the cherry on top. It's truly no wonder teen girls (and more) swooned over him following the movie. 
Even though Jack is a fictional character for this movie that centers around a major historical event, his story isn't too different from a lot of Third Class passengers. And he wasn't even originally supposed to be on the boat; he won two tickets from some guys right before it took off on its maiden voyage. 
Jack is scrappy and entices anyone that looks at him, but it's when he finally sees the front of the boat that his excitement bubbles over into the well-known line: "I'm the king of the world!" 
The line is now as synonymous with boats as water. And according to Insider, it was completely ad-libbed. The site also notes that the whole scene where Jack is teaching Rose (Kate Winslet) how to spit off the deck is also improvised. Along with Rose spitting in Cal's face. 
DiCaprio didn't particularly want to be Jack Dawson
While decades later it's hard to see anyone other than DiCaprio in the role, he initially found it hard to commit to because it was so different to others he had recently played. In a BuzzFeed News feature in 2017, director James Cameron said that DiCaprio didn't really have an interest in playing Jack, even though no one else could play him in Cameron's mind.
"I could never get him to focus on it again," Cameron said about an initial read-through DiCaprio had with Winslet. DiCaprio apparently "goofed off" a lot. "But for one split second, a shaft of light came down from the heavens and lit up the forest."
DiCaprio told the Los Angeles Times in 1997 that he "just wasn't used to playing an openhearted, free-spirited guy," which lead to the disinterest in the role. "I've played the more tortured roles in the past. It was difficult to be someone closer to 'me' than anyone else."
But Cameron, obviously, got DiCaprio to switch up his thought process about the role. Even though Jack didn't "go through torment" for a majority of the film didn't mean it was any easier. 
"Leo previously, and subsequently in his career, was always looking for that dark cloud," Cameron said. "[It was] only when I convinced him [this] was actually the harder thing to do that he got excited."
But whatever you do: don't ask DiCaprio about The Door
In addition to DiCaprio having one of the most recognizable lines in the movie, he also had a part in one of the biggest cinematic controversies in modern film. Jack famously dies, of course, while Rose lives on to be an old woman. But everyone always said that Jack could have fit on the door that Rose was on, saving him from a cold and murky death. 
But, when MTV News' Josh Horowitz brought it up to DiCaprio in 2019, he had nothing to add. In fact, he refused to answer. 
"Could you? Could you have squeezed in there? You could've, couldn't you?" his Once Upon a Time in Hollywood co-star Brad Pitt asked him. Fellow co-star Margot Robbie also lit up at the question, saying she was heartbroken when she watched it when she was younger.
All DiCaprio had to add to the conversation was "No comment, Brad." So, the world may never know what DiCaprio thinks. But fans will always have "King of the World," right?