Leslie Grace Suits Up in First Look at DC's 'Batgirl' Movie — Here's What Fans Are Saying
Batgirl is one of DC's most-anticipated movies coming out in 2022, and fans have been eager for any information they can get about Barbara Gordon's origin story. Things have been kept mostly under wraps, but Leslie Grace took to social media to share the first image of her in the Batgirl suit. Naturally, fans are having a lot of feelings about it.
Leslie Grace will headline DC's 'Batgirl' movie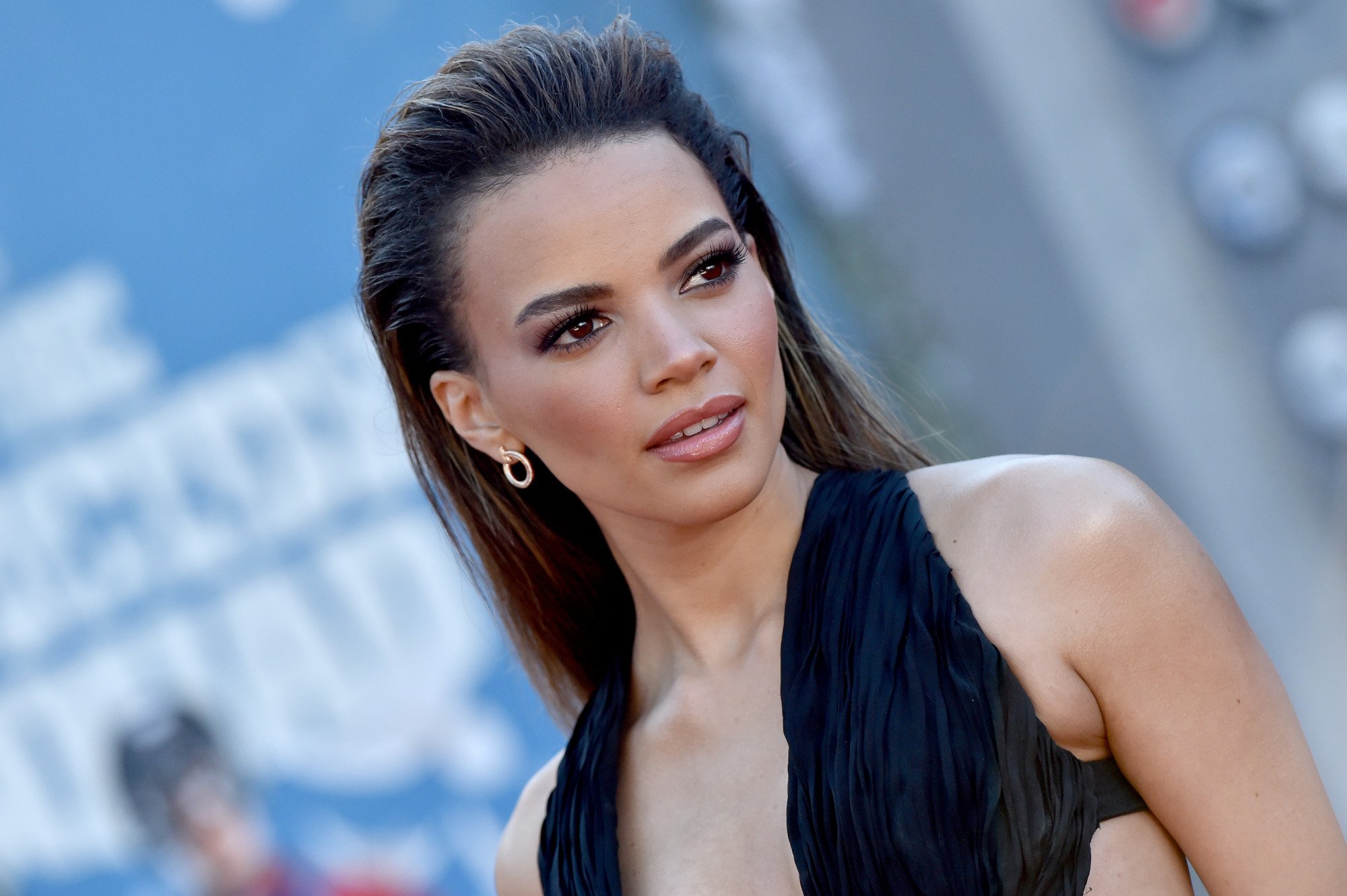 DC has quite a few movies to get through this year, including The Batman, Black Adam, and Aquaman and the Lost Kingdom. And with such huge theatrical releases on the horizon, fans haven't heard as much about the Batgirl movie that's in the works — though it's currently in production and slated to arrive on HBO Max sometime in 2022.
In the Heights star Leslie Grace will bring the newest member of the DC Extended Universe's Bat-family to life in the film. Deadline reported the news back in July 2021, and the actor promoted the project at DC FanDome in October.
Ever since the casting news came out, DC fans have been wondering what Grace would look like in the Batgirl suit. Now they officially have an answer.
Leslie Grace shared the first photo of her suiting up
Although DC's Batgirl movie is expected to arrive in 2022, fans haven't seen any teasers or trailers for the project just yet. Luckily, Leslie Grace knew exactly what would ramp up some excitement: the first look at her in the Batgirl suit.
On Jan. 14, Grace took to Twitter to share an image of her superhero getup — and it appears to pull from the Burnside comics. The actor fits right in with the rest of the Bat-family, standing on a building and keeping to the shadows.
Alongside the photo, Grace shared a quote from the comic series Batgirl, Year One:
"I use their expectations against them. That will be their weakness. Not mine. Let them all underestimate me… And when their guard is down, and their pride is rising, let me kick their butts."
That paints a thrilling picture of the hero she'll portray, and it certainly highlights how well the actor knows the character. So, what are fans saying about this first look at the new Batgirl?
Here's how fans reacted to the first look at Batgirl
The internet exploded with excitement after Leslie Grace shared her first Batgirl image. Fans have been waiting for a glimpse of the suit, and they had plenty of feelings once it arrived.
Although some commenters had differing opinions about which Batgirl suit the film should have gone with, many were quick to express how great Grace looks here. On the DCEUleaks Reddit, fans discussed the fact that Barbara Gordon will have to make her own costume in the movie. As many pointed out, this feels accurate to that detail.
Of course, there were also people who didn't appreciate the homemade look. Some lamented its quality, comparing it to the Arrowverse TV shows. With such a dedicated fanbase, opinions are bound to be strong on either end.
Fans will have to wait for an official release date to see if Grace's Batgirl suit receives any updates — and more importantly, to experience her portrayal of the character firsthand.