Lexi Howard's (Unofficial) 'Euphoria' Playlist for Crushing on Fez and Biking To Get a Drink
Ok, so Euphoria viewers don't know every song on Lexi's "biking to see Fez" playlist. With several episodes of season 2 already available for an HBO binge-watch, fans have a pretty good idea of Lexi's unique personality. Some even matched futuristic hyper pop bops to her vibe. Here are some of our most Lexi-esque songs.
[Spoiler Alert: This article contains minor spoilers from Euphoria season 2!]
'Haunted' by Laura Les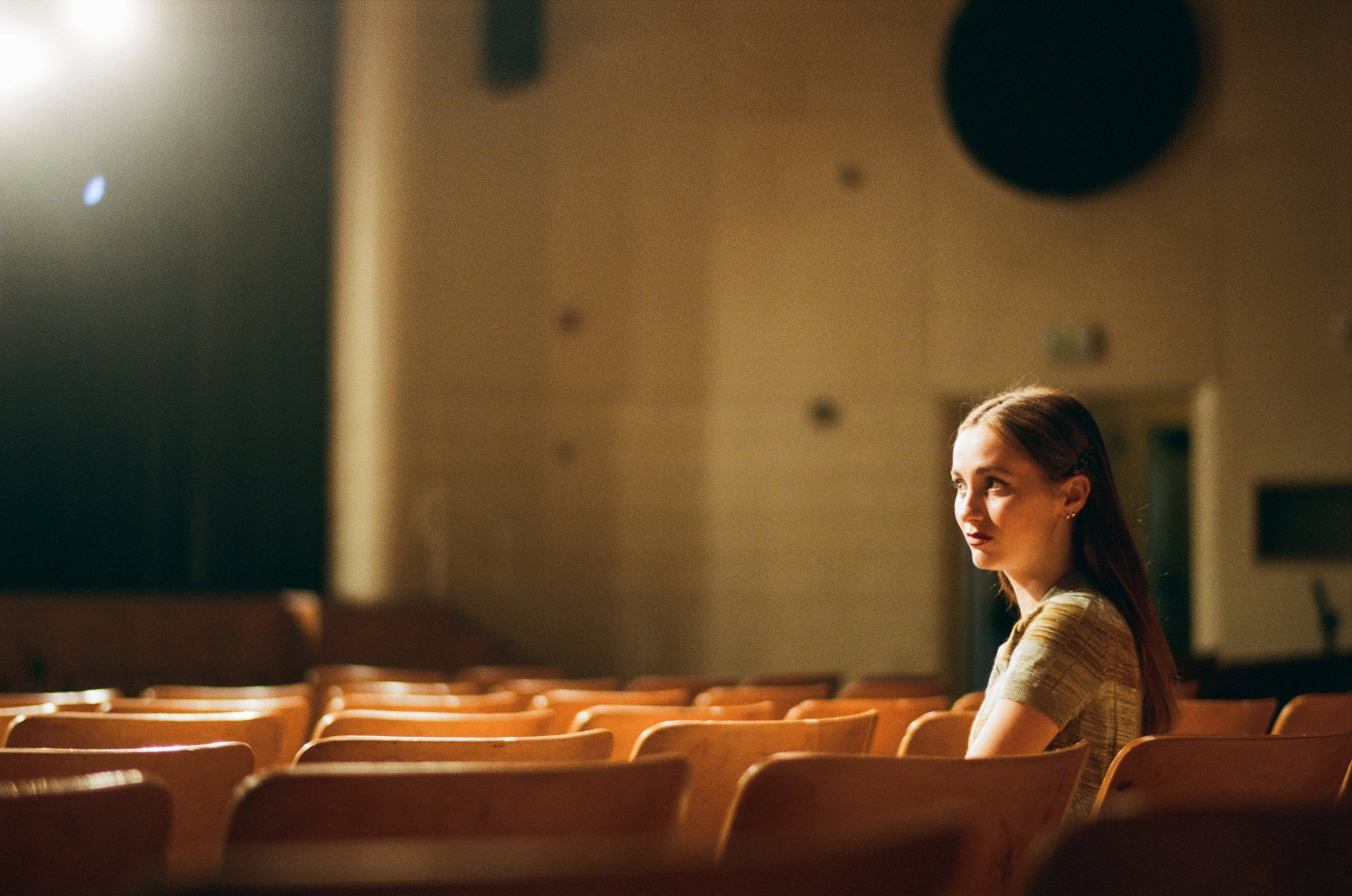 In one of her more relatable moments, Lexi Howard (portrayed by Maude Apatow) threw in her headphones post-school and blasted "Haunted" by Laura Les. She needed to pump herself up for her bike ride to Fez's store, and this was the perfect track to do that.
'Pink Diamond' by Charli XCX
The sidekicks are more interesting, right? Lexi Howard is more than just someone who hangs around with Rue Bennett (Zendaya) and sometimes connects with her sister's friends. She's a pink diamond in the dark. 
Whether it's "Beg For You" or "Unlock It," some fans expect Charli XCX's music to be a notable addition to Lexi's hyper-pop playlist. One fan even made a YouTube edit to the tune of Charli XCX's "Vroom Vroom."
'iPhone' by Rico Nasty
Lexi isn't one to just wait around for someone to call. This character is a woman of action, especially regarding her friends to "hopefully" more than friendly relationship with Fezco (played by Angus Cloud). For that reason, Lexi might be streaming Rico Nasty's 2020 release, "iPhone."
'I Wish You Would' by Taylor Swift 
Lexi doesn't lust over classmates like her sister. She hasn't experienced love at first sight like Rue. Still, some Euphoria viewers name Lexi a hopeless romantic at her core. For that reason, several Taylor Swift songs probably appeared on her unofficial "You Belong With Me" playlist. 
"Lexi is 100% a Swiftie," one Reddit user mentioned, with another Reddit user adding, "Both Lexi and Cassie."
'Stand By Me' by Ben E. King
Lexi poured her heart into her play, lamenting over everything she couldn't say to everyone's faces. In hindsight, though, a play revealing Lexi's perspective may do more harm than good. Not to worry, Fez reassured his friend. If this stage production is anything like Stand By Me, then no one will have a problem.
Lexi is a massive fan of the 1980s flick Stand By Me and the film's title song. Even if it's not on her hype-up playlist, the Euphoria character is definitely listening to Ben E. King's song on her emotional days. 
Of course, some songs featured in Euphoria were created exclusively for the HBO drama series by Labrinth. That includes "Yeh I F*****' Did It" from season 2 and "All For Us" from the season 1 finale, both of which are available on streaming platforms like Spotify and Apple Music.