Liam Hemsworth Has a 'Low Opinion' of Miley Cyrus at This Point, Report Says
Liam Hemsworth reportedly has a negative opinion of his ex-wife Miley Cyrus amid the first anniversary of their split.
About one year ago, Liam Hemsworth and Miley Cyrus broke up for good. The pair had dated off-and-on ever since they met on the set of The Last Song (2009) and married in December 2018 before splitting less than a year later.
Amid the anniversary of their separation, Cyrus gave a wide-ranging interview about her romance with and split from Hemsworth, bringing renewed attention to their relationship. Hemsworth has not acknowledged her remarks, but a source said in a new report that he allegedly has a low opinion of the "Wrecking Ball" singer at this point.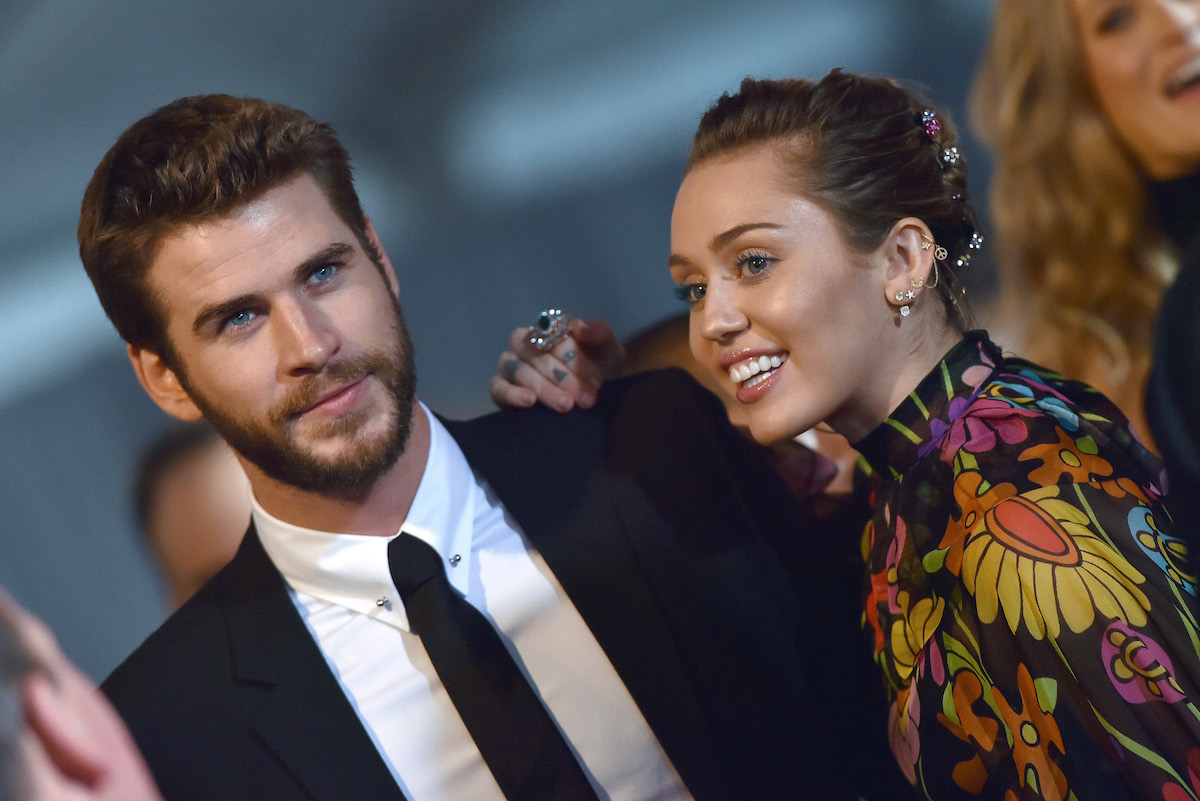 Liam Hemsworth's thoughts about Miley Cyrus 1 year after their split
Speaking to Us Weekly in a report published on Aug. 15, an insider said: "Liam kind of has a low opinion of Miley at this point. He was really hurt by their split."
People reported on Aug. 10, 2019, that Hemsworth and Cyrus had decided to separate. Around the same time the news broke, photographers caught Cyrus kissing Kaitlynn Carter during an Italian getaway, prompting speculation that she began dating Carter while married to Hemsworth.
However, Cyrus denied ever cheating on the Hunger Games star in a later statement posted to social media, saying, "I can admit to a lot of things but I refuse to admit that my marriage ended because of cheating."
Liam Hemsworth filed to divorce Miley Cyrus
Less than two weeks after the news of their split surfaced, Hemsworth filed for divorce. It was finalized in January,
"Miley and Liam haven't talked much since their divorce. Liam was hurt by Miley moving on with new love interests shortly after they broke up," the source continued, referencing Cyrus' fling with Carter, which ended in September 2019, and her relationship with Cody Simpson, which began in October 2019 and ended in August.
As Cyrus moved on with her life, sources told The Daily Mail Hemsworth had been keeping busy by hanging out with family and friends in Australia.
"[He] has had the support of his family to help him move on," the Us Weekly source said of Hemsworth. "Liam has been trying to be as private as possible and respectful about their relationship and breakup, and it's a shame to him and his family that certain aspects about his and Miley's relationship have been made public. He's a very traditional and good guy and was very hurt by the way specific instances played out in front of the world."
Fortunately, Hemsworth has bounced back with model Gabriella Brooks. He has not publicly said much about his life since the breakup, but he told Men's Health for its May 2020 issue that he was focusing on finding balance in his life and "rebuilding" after splitting from Cyrus.
"This last six months, honestly, for keeping my head level and just staying balanced, I'd say exercise has been big for me," he continued.