Liam Hemsworth to Join His Brother Chris Hemsworth in the MCU?
Chris Hemsworth has played the God of Thunder since first appearing in 2011's Thor. Since his early days, the character has transformed drastically —transitioning from Kenneth Branagh's Shakesperean vibe, through Alan Taylor's misguided approach, and finally landing on Taika Waititi's comedic and bombastic lean, aligning more seamlessly with other Marvel Cinematic Universe (MCU) installments.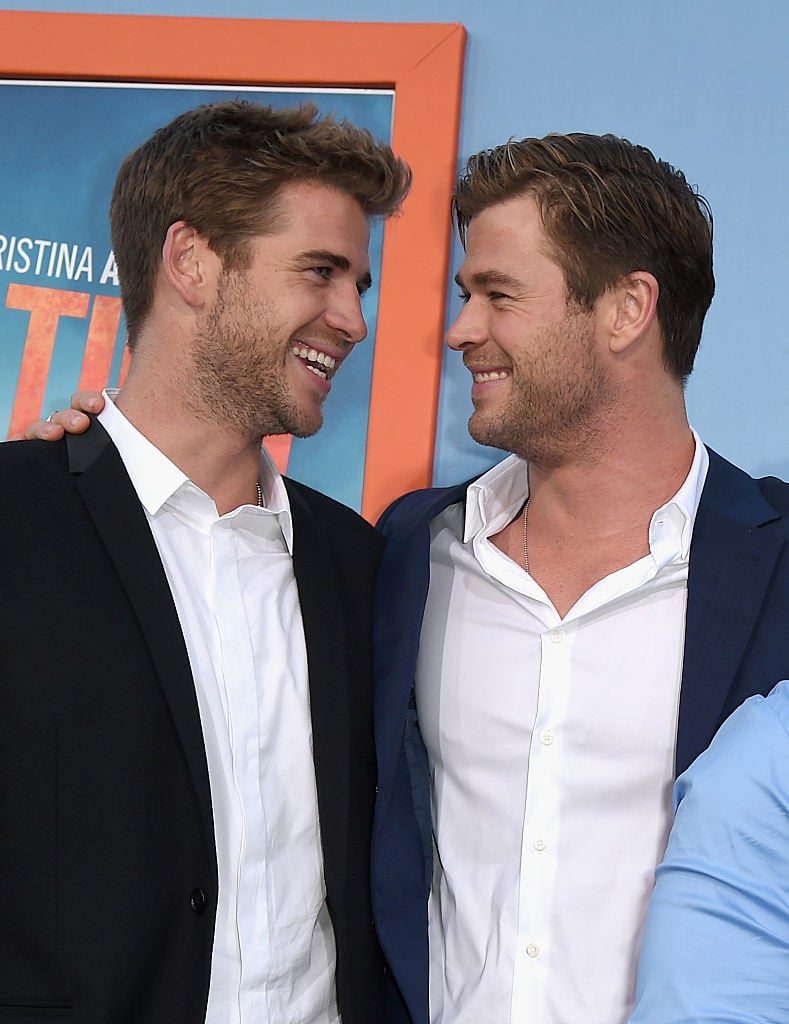 While Chris Hemsworth has embodied the God of Thunder, he's lucky his brother didn't snag the role, as both actors were once reportedly on the studio's radar. However, Liam Hemsworth is back on Marvel's radar, and he may be joining his older brother in the most successful superhero landscape. 
Liam Hemsworth may appear in 'Thor: Love and Thunder' 
According to We Got This Covered (WGTC), The Hunger Games and The Last Song star Liam Hemsworth is being eyed for Beta Ray Bill. WGTC reported — relying on the same sources who knew Paramount was rebooting Transformers, National Treasure 3 was on the horizon, and that the Inhumans would be rebooted via Disney+'s Ms. Marvel — that the character may join the Norse God in Thor: Love and Thunder.
Liam Hemsworth is just one of several names entering discussions when it comes to this character. When news got out that Christian Bale would be joining the MCU, many fans chimed in to support the casting, noting that seeing him take on Beta Ray Bill would be movie magic; however, recent news suggests that Christian Bale will be playing a villain, which doesn't quite align with Beta Ray Bill's history (and taking such a far leap from the source material to make this switch would likely disappoint fans of the original narrative). So, who is Beta Ray Bill, and how is he connected to Chris Hemsworth's Thor? 
Who is Beta Ray Bill, and why does casting Liam Hemsworth for the MCU role in 'Thor: Love and Thunder' make sense?
Once during a battle — quite a fortuitous one for Beta Ray Bill — Thor was separated from his hammer. Spotting the hammer during the battle, Bill decided he would try to lift Mjolnir, and the hammer deemed him worthy! Odin decided that Thor and Beta Ray Bill would battle to the death to determine the one individual who would wield Mjolnir (a story unlikely to come to fruition given the MCU's present timeline). 
While Beta Ray Bill won the battle, he refused to kill Thor, and Stormbreaker was created for his use. In later comics, Bill goes on to help the Asgardians, as well as his own people, often fighting side-by-side with Thor. 
While this exact story will likely not hit the silver screen, the eventual partnership between the two seems bound to come forward, which would be a perfect way to cast two industry brothers in the same movie — a little nod to their relationship off the screen. Fans would enjoy seeing the two battle on-screen together (likely right before Chris Hemsworth bids the MCU farewell and passes the hammer onto Natalie Portman's Jane Foster).