Liam Hemsworth's Girlfriend, Gabriella Brooks, Is Already Hanging Out With Chris Hemsworth
It's been a wild ride for both Liam Hemsworth and Miley Cyrus. We know the two were together for a decade before splitting, and they finally officially divorced in January 2020 after marrying in 2018. Now, the two have gone their separate ways. And Cyrus is happy with her new boyfriend while Hemsworth is pursuing his romance with model Gabriella Brooks.
Brooks and Liam keep things lowkey — but recent reports suggest she's getting to know his family. And she was even spotted with Liam's brother, Chris Hemsworth. Here's what we know.
Liam Hemsworth's family seem to be happy he's moving on from Miley Cyrus
The Hemsworths are well-aware of Liam's falling out with Cyrus, as they've been there for him every step of the way. And, since Cyrus has been around for over a decade, they've certainly formulated plenty of opinions of their own about her and Liam and their compatibility. According to Chris Hemsworth's wife, Elsa Pataky, Liam is much better off without Cyrus by his side.
"My brother-in-law, well… After a relationship that you've dedicated 10 years to, he's a little bit down, but he's coping well, he's a strong boy and he deserves the best, I think he deserves much better," Pataky said during an interview with Hola!. "Family is always there to protect you. He and his brother are so close and he's really been there for him to give him the strength he needs."
When Pataky was asked again about Liam in another interview, she noted she doesn't want to talk about his personal life. But she did add that "he is getting happier and he has his family to just go and stay with, his brothers and best friend. So that's good, and he spent some time with us."
Liam Hemsworth and Gabriella Brooks are moving quickly in their relationship
Liam and Brooks were first spotted together since December 2019 — and they appear to still be going strong. While the two started dating while Liam was still going through with his divorce, a source told HollywoodLife that Brooks was a "breath of fresh air" compared to Cyrus.
"They have no label on where things stand with them at this point and although they're both really private, they feel comfortable enough with each other to step out in public and allow themselves the freedom to have a good time," the source added.
It seems Brooks is much different overall as compared to Cyrus, too. She's not as abrasive as Cyrus, which may suit Liam more.
"While Liam's family has been a huge support since the breakup with Miley, it was Gabriella who made him realize there is life after Miley," another source told Entertainment Tonight. "Gabriella is quiet, low key. She loves to be alone with Liam and isn't seeking attention from others."
Brooks is already hanging out with Chris Hemsworth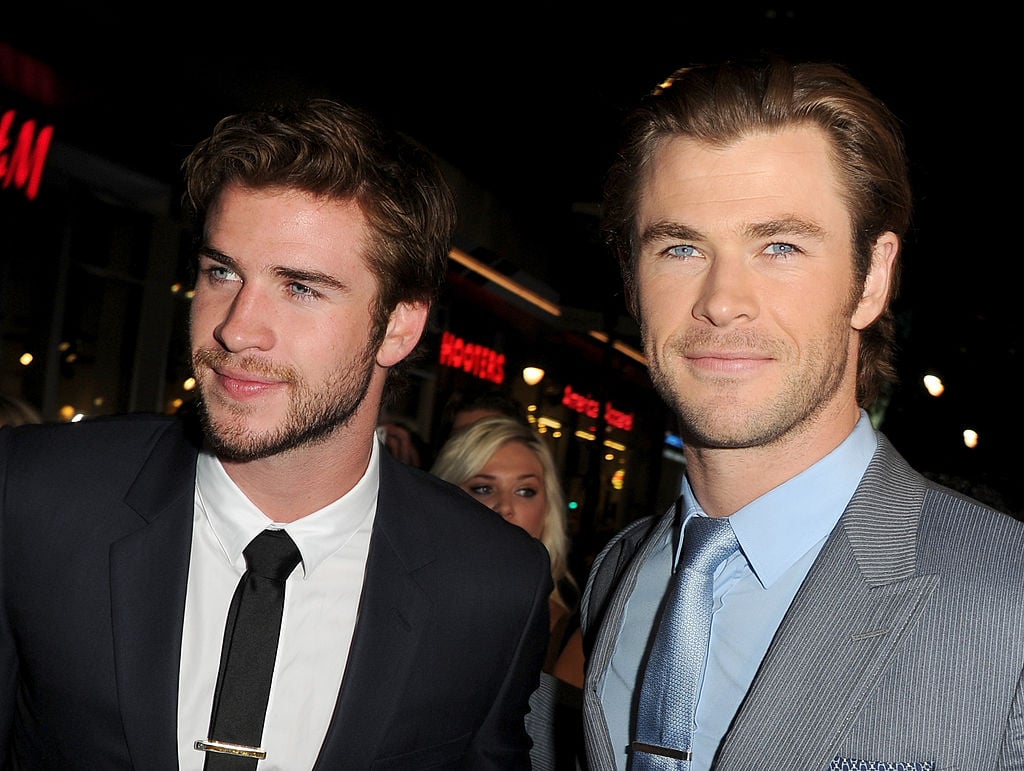 It looks like Brooks is getting to know Liam's family quite well in quarantine. Yahoo reports that People found Liam, Chris, and Brooks were photographed in Australia's Byron Bay together catching some waves in mid-May 2020. Chris and Liam did the majority of the surfing while Brooks sunned herself on the beach.
This seems to suggest that Liam and Brooks are quarantining together during the coronavirus (COVID-19) stay-at-home orders, too. Or, if they're not sticking together through this, they're willing to go out on a limb and see each other during this time.
"You're still allowed to surf here," Liam told People. "I paddled out the other day and it was just a really beautiful day and the surf was good and I was on my own. I'm just grateful to spend time here right now."
It seems like Brooks is getting along quite well with Liam and Chris — and we're hoping Pataky also has great things to say about the young woman. We'll have to wait and see how it all progresses.
Check out Showbiz Cheat Sheet on Facebook!