'Licorice Pizza' Movie Review: Paul Thomas Anderson's Coming-of-Age Hangout Movie Is Drop-Dead Charming
Licorice Pizza is the hangout movie of the year. Writer/director Paul Thomas Anderson's ninth film taps into nostalgia with witty banter and two strong central performances from newcomers Alana Haim and Cooper Hoffman. Licorice Pizza has a certain chaotic quality about it that keeps its audience hooked for its entire 133-minute duration. It's a hangout movie lover's dream.
'Licorice Pizza' meaning is woven through the story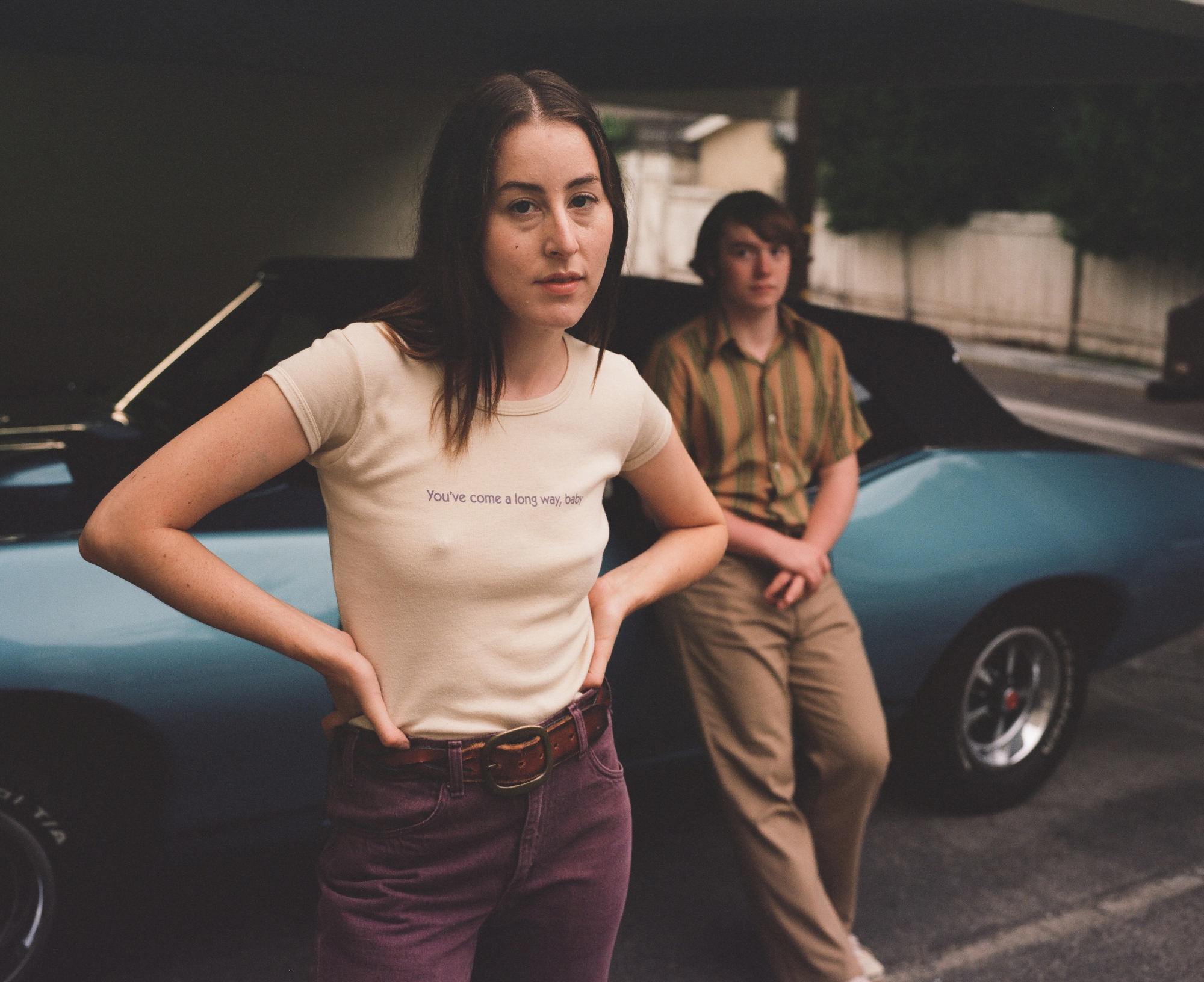 1973, San Fernando Valley, California. Gary Valentine (Hoffman) is a teenager waiting in line to have his school picture taken. He meets a photographer's assistant named Alana (Haim) while he waits in line. She instantly captures Gary's attention, but she rejects his advances. She's in her 20s and Gary's still a teenager, but his confidence is enough to convince her to become friends.
Gary and Alana join forces in running a waterbed company, auditioning for acting gigs, and hanging out with his friends. They walk the line between a friendship and a relationship set against a pivotal time of political and cultural change, as well as the gas crisis. Gary and Alana wrestle with what it means to grow up and how that will impact their volatile connection.
'Licorice Pizza' follows the chaotic nature of youth
Licorice Pizza instantly begins with Gary experiencing love at first sight. He finds himself attracted to Alana both physically and to her overall vibe and energy. Gary and Alana are the anchors of Licorice Pizza. The majority of the characters come and go as they serve their purpose in the respective chapters of their shenanigans.
The location plays a big part in Licorice Pizza. The title is another term for vinyl records, but it was also the name of a very popular record shop in Los Angeles. The San Fernando Valley's soul is captured through each of Gary and Alana's adventures, as they even refer to many of the real-life locations. Anderson is taking a snapshot of youth at a certain moment in time within the confines of this one location.
Anderson's ninth motion picture isn't always a straightforward narrative. It's always clear what's happening, but it's told in a chaotic nature that reflects the nature of its young characters. Licorice Pizza just sort of floats and takes its audience on a journey that reflects a romantic feeling more than it is trying to tell a direct story.
An absurdly charming hangout movie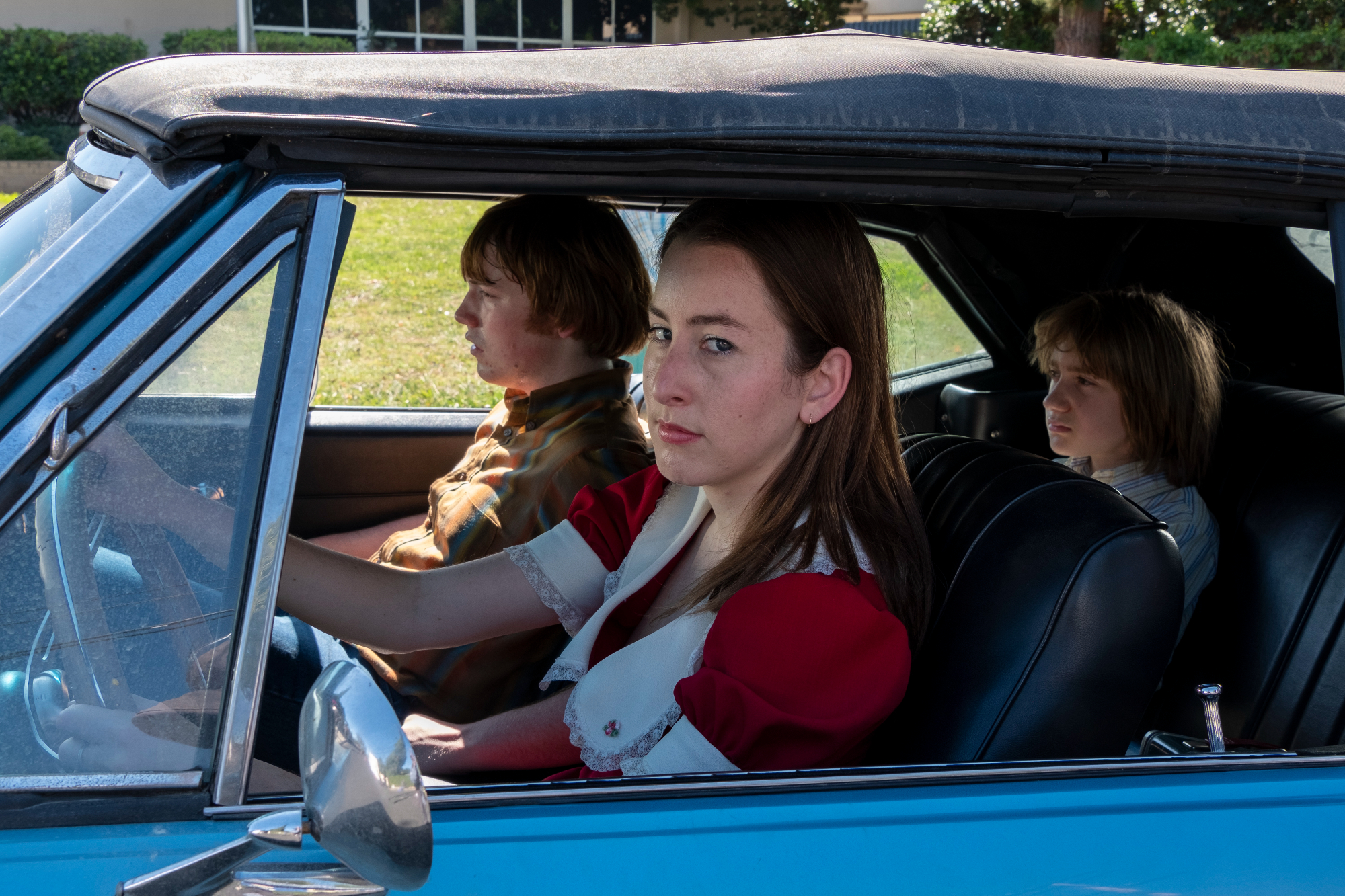 Anderson's dialogue is quick and witty from the moment the movie starts. It instantly draws the viewer into Licorice Pizza's genuine charm that's only elevated by moments of improv. The film's sparkling quality extends into the movie's more serious meaning. Gary brings up fate early on, which is a thread that weaves throughout the rest of the movie in captivating ways.
Licorice Pizza introduces a male teenager pursuing a woman in her 20s, which flips the usual script of older men chasing younger women. The age difference is sure to turn some viewers off, but the romance is well-told nonetheless. It's never exploitative.
Haim and Hoffman both turn in stunning feature debut performances. Haim's performance is fresh and raw in a way that truly invigorates the film's comedic and dramatic impact. She has brilliant chemistry with Hoffman that radiates off the screen. Bradley Cooper's short-lived presence in the movie will surely have audiences chattering, as his character just begs for more screen time.
Licorice Pizza is thoroughly charming and infectious. Anderson and Michael Bauman's fitting cinematography emphasizes the film's nostalgic qualities in exemplary ways. It's very easy to get lost in Licorice Pizza and not ever want to leave its endearing world, which certainly indicates a high replay value. Anderson has a real charmer on his hands with one of his very best feature films.
RELATED: Paul Thomas Anderson's 'Licorice Pizza' Trailer Already Has Twitter Calling It the Best Movie of the Year