Lidia Bastianich Reveals the Trick to Making a Crisp Apple Cranberry Crumble: 'Make It Your Own'
Say goodbye to soggy crumble desserts: PBS culinary host Lidia Bastianich reveals what it takes to get a crispy crumble topping.
Famed PBS culinary host Lidia Bastianich might change your life — if you struggle with soggy crumble desserts. It's disappointing to plan and make a crumble, take it out of the oven, and discover the topping is mushy.
The celebrity chef revealed in her recent cookbook, Lidia's A Pot, A Pan, and A Bowl how to change your next crumble from mush to marvel.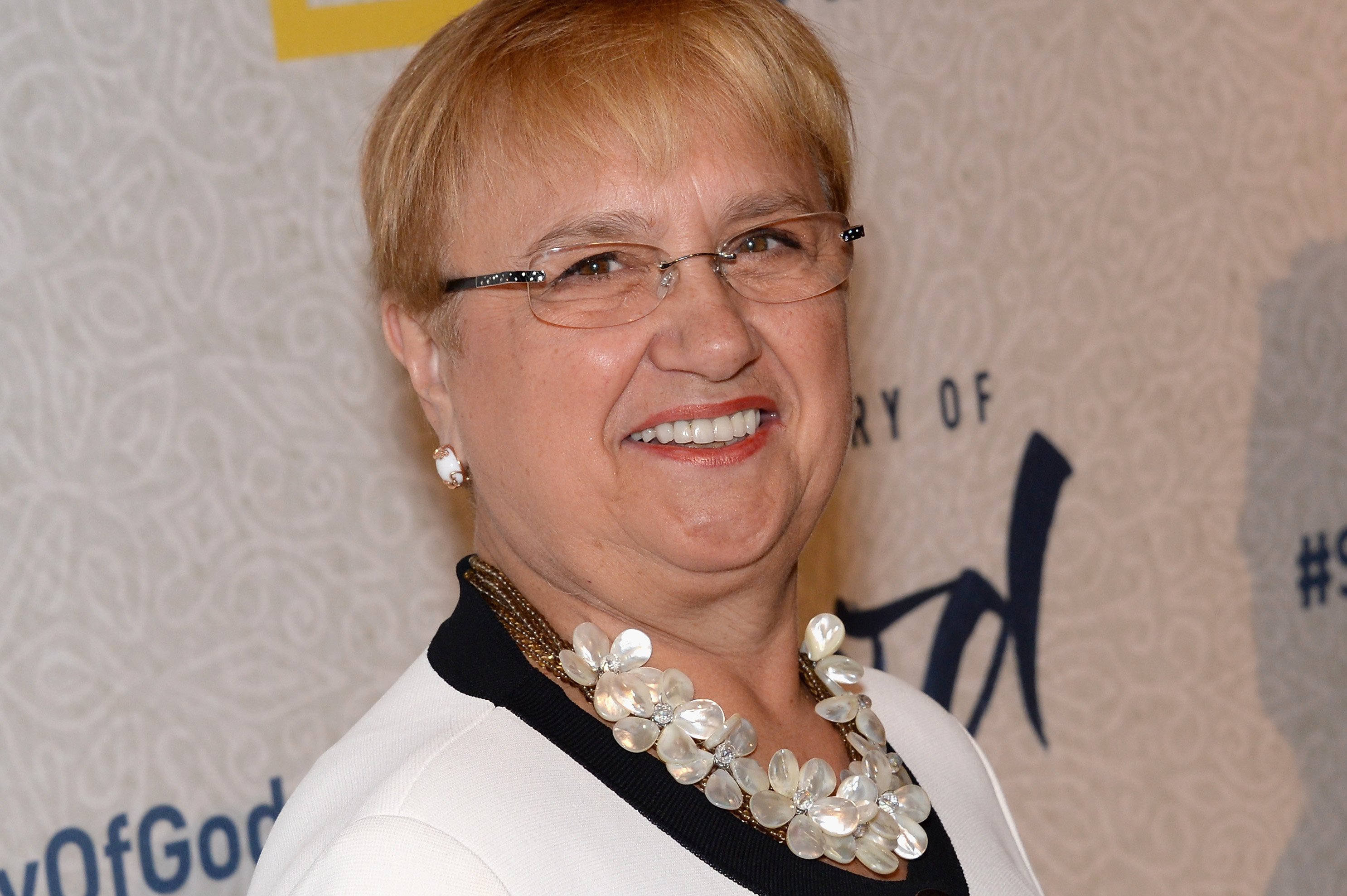 Bastianich says crumble desserts may be American but are 'Italian in spirit'
Most U.S. bakeries are bound to have crumb or crumble cakes of some kind; as Bastianich points out, it's in the culture. But she feels the dessert is also very Italian.
"Crumbles are not Italian," she writes in A Pot, A Pan, and A Bowl. "But I have learned to love them because they are very Italian in spirit — fresh fruit and a simple topping come together to create a homey dessert everyone will love."
How to make her Apple Cranberry Crumble — and ensure a crispy topping
As Bastianich notes in her YouTube channel video for Apple Crumble (see below), "you can make a crumble from any fruit." In her recent cookbook, she opts for Apple with Cranberry.
Bastianich mixes in a large bowl: three pounds of peeled and diced cooking apples ("such as Golden Delicious") with two cups of fresh cranberries, a half-cup of sugar, two tablespoons of flour, a quarter-teaspoon of salt, and one tablespoon of lemon juice ("apples and lemon go so good together"). Place the mixture in a greased 13 x 9 baking dish, "spreading the apples out evenly," and let it sit. "It's not a complicated dessert; it's a delicious dessert," she adds. "[You're] basically assembling everything."
Now onto the topping: "wipe out the bowl" in which the apple mixture was tossed and in the bowl add three-quarters of a cup each of all-purpose flour, chopped almonds, rolled oats (Bastianich notes to make sure you use old-fashioned oats, not instant) and light brown sugar. To that, mix in half a teaspoon of ground ginger and a quarter-teaspoon of ground nutmeg (freshly grated is best), and a dash of salt. Mix this all together and then add a softened (not melted) stick of butter, being sure to "work the butter in with your fingers until the topping is evenly moistened."
"The trick," Bastianich revealed, "to making a crisp, clumpy topping is to squeeze the clumps a little."
Place the baking dish in a preheated 350-degree F oven and bake for 40 to 50 minutes or until the crumble topping is "golden and crisp and the fruit juices are bubbly."
Bastianich encourages home cooks to experiment with their crumble recipes
The Queens, New York resident notes that if you don't have apples for this or any other crumble recipe, use what you have. It's not about remaining faithful to a recipe; it's about putting to use what you have in your pantry and making it work.
"You can make [a crumble] with any seasonal fruit," she said. "Even berries, whatever you have. Think about dried fruits that you have at home. Cranberries soaked in rum or orange juice. All will add complexity and flavor."
And if you don't have the almonds that the recipe calls for? "Think about hazelnuts, pecans, walnuts, pine nuts. And even if you have a little bit of each, mix it up! Have fun, let loose, enjoy, make it your own."