Lidia Bastianich's Shrimp Scampi Is the Perfect Recipe for Beginner Cooks
If you're new to cooking, celebrity chef Lidia Bastianich's Shrimp Scampi is a great basic recipe to give a try.
Celebrity chef Lidia Bastianich's shrimp scampi recipe is a fantastic and simple dish for new cooks to try. It only takes about 30 minutes to make and, thanks to the chef, it's delicious.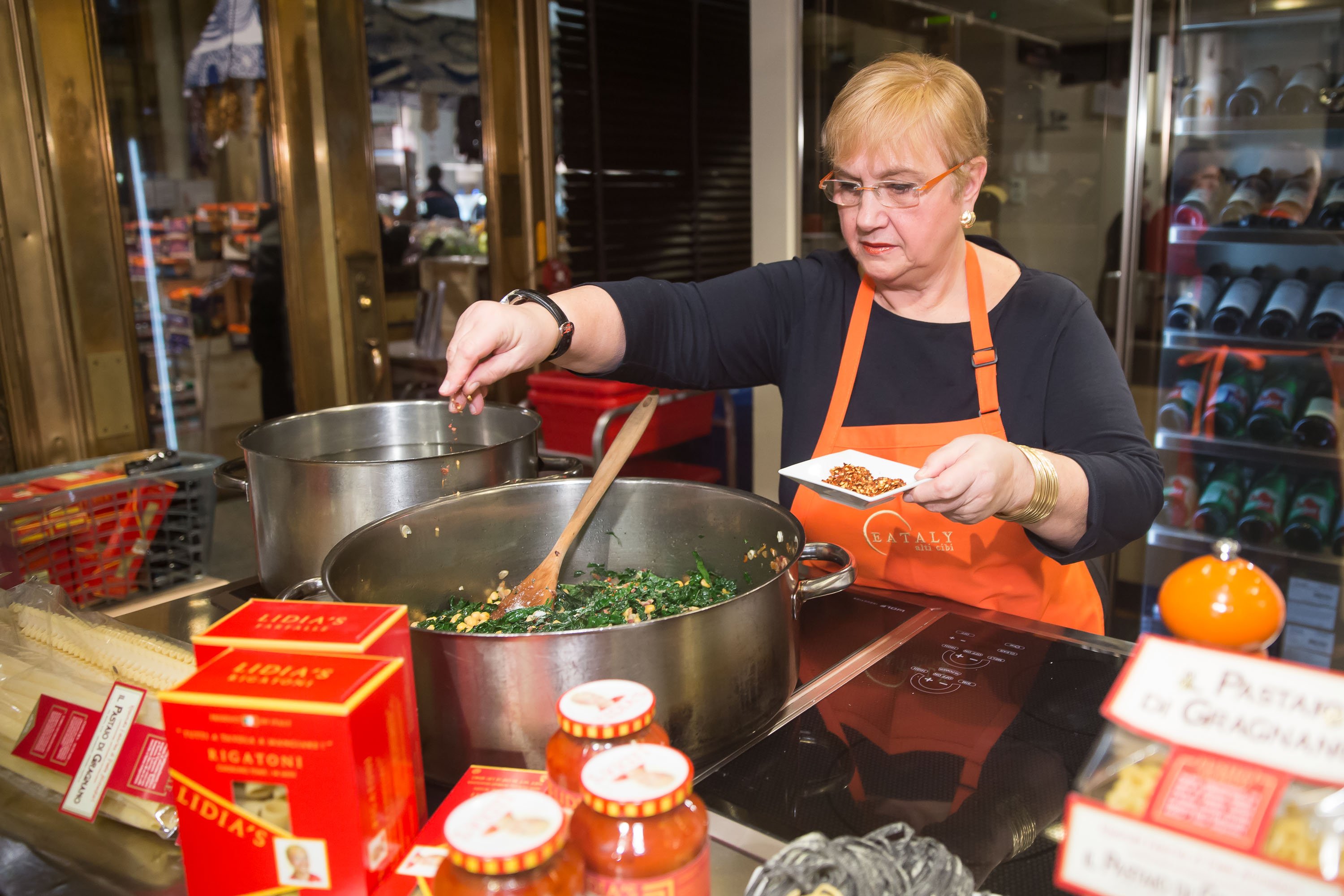 Bastianich's memories of shrimp scampi
The PBS host's recipe calls for shallots, garlic, extra-virgin olive oil, extra-large or jumbo shrimp, fresh thyme and parsley, dry white wine, lemon juice, unsalted butter, and bread crumbs.
Writing on her website, the chef recalled the dish's popularity at her first restaurant: "In my early restaurant days in Queens, 1971 to 1981, shrimp scampi was a major selling item on the menu, and we usually served it with some risotto, or with broccoli sautéed with garlic and oil."
She noted that the dish's name is kind of repetitive: "'Shrimp scampi' was the name, but it is redundant because shrimp and scampi are both species of shrimp.
"Shrimp scampi has significance for the early immigrants because in Italy scampi, the spiny langouste varietal, was prepared in this fashion. In the United States, shrimp are available, not scampi, so the early immigrants prepared the shrimp they found in the scampi style they remembered."
The chef's shrimp recipe comes together easily
Bastianich notes in her cookbook, Lidia's Favorite Recipes, that there's one thing in particular that cooks should be careful of with shrimp.
"Everybody seems to like crunchy, garlicky shrimp," she wrote. "The one cardinal mistake with shrimp is to overcook them."
In this recipe, Bastianich avoids this by heating oil and garlic in a pan and cooking the shrimp along with the thyme in batches, "until the shrimp are seared but not fully cooked."
Once the shrimp have been initially cooked, they're removed from the pan and a paste made in a small processor or blender of shallots, garlic, and olive oil is heated in the pan. The thyme, white wine, lemon juice, salt, butter, and water are added and it's all brought to a boil and simmered "until reduced by half."
When the sauce has reduced, butter is whisked in and the shrimp are returned to the pan and tossed with the silky sauce until they're "just cooked through." Stir in the parsley and this shrimp scampi is ready to serve.
Bastianich notes that if the sauce is on the thin side, bread crumbs can be added to give it more body.
Find the complete recipe and reviews on Food Network's site.
A few reviewers found Bastianich's recipe very easy but not quick
Some reviewers felt that the chef's recipe was not as quick as they thought. That didn't change how easy it was to make and, particularly, how delicious the end result was.
"This was fantastic. BUT it took far longer to make than stated in the recipe. Boiling 2 cups of wine and 1 cup of water does not take 4/5 mins to reduce by half. We will be making it again and again I am sure," one reviewer said.
Others added, "I honestly feel that this is one of the best recipes I've tried. I've never cooked shrimp in my life but this was a really easy recipe to use!," and "The … best scampi dish I ever tasted. I loved the fact that the shrimp remained moist and succulent since I followed the instructions and only let them cook for a minute."