Lidia Bastianich's Apple Strudel Is a Fun Recipe to Make With the Youngest Bakers in Your Family
It's that time of year to start planning your Thanksgiving dinner feast. If you haven't yet settled on a Thanksgiving dessert menu, get inspired by celebrity chef Lidia Bastianich's Apple Strudel. And get the kids involved; there's plenty to do in this recipe that they'll love being part of. Make plenty, because it's easy to prepare, supremely delicious, and won't last long at your holiday table.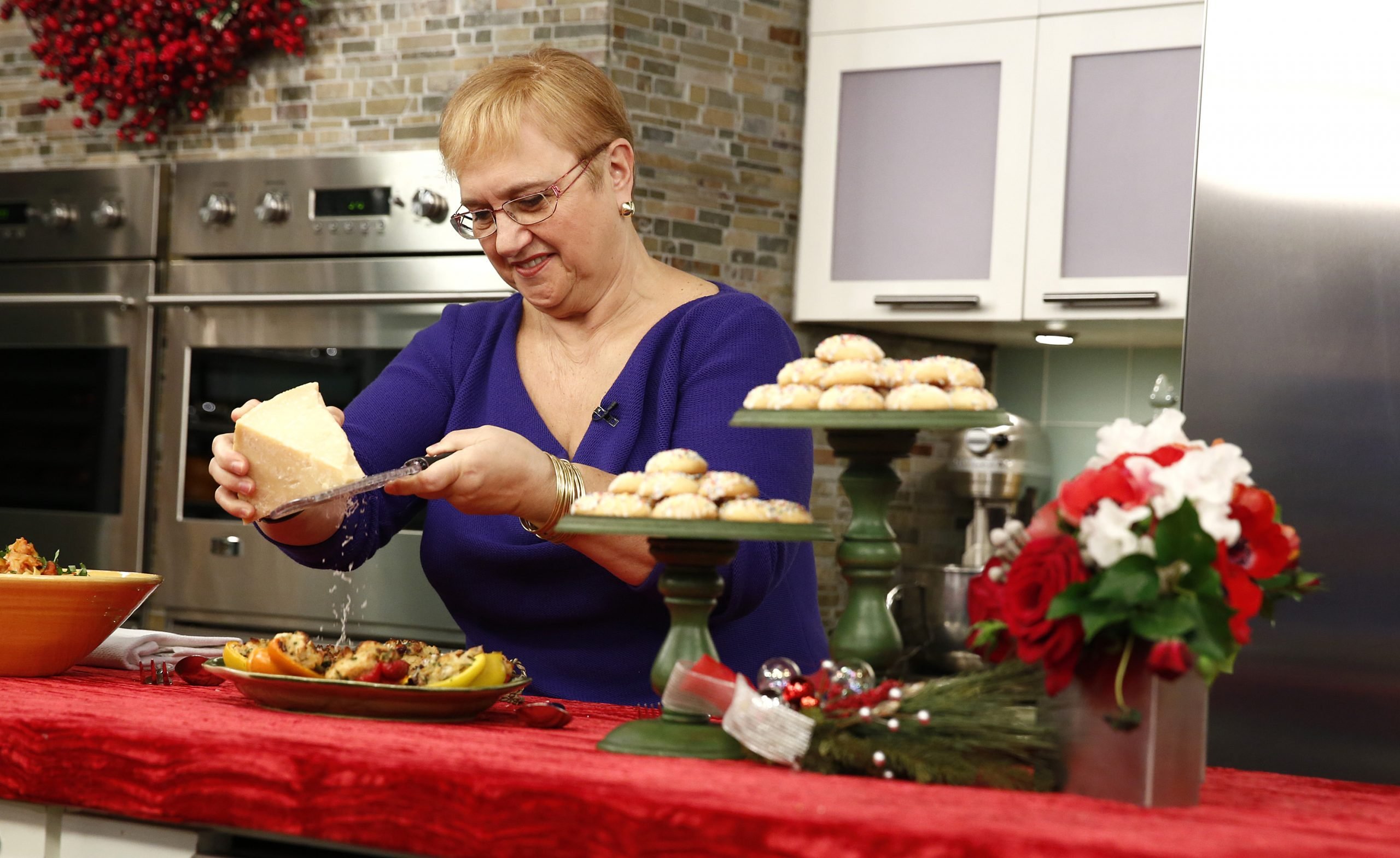 Bastianich arrived in New Jersey from Italy and immediately adored 'American' food
The PBS cooking show host was born in 1947 in a part of Italy, Istria, which is now Croatia. While her childhood was a happy one, the future chef and her family lived under a communist regime and grabbed the opportunity to travel to the United States when it came. Upon their arrival in the U.S., she and her brother Franco were mesmerized by the appeal of ready-to-eat food.
"We were excited the first time we spotted Spam on the shelves," she wrote in her memoir, My American Dream: A Life of Love, Family, and Food. "Spam, American cheese, and Wonder Bread were our favorites. Franco and I would quietly slip items into the cart when my mother was distracted trying to decode the packaging. She didn't notice Franco and me tossing chocolates and cookies into the cart, at least not until we got to the checkout line. We would wait for her to instruct us to put the items back. But she rarely said a word; she just got on line for the register."
Her apple strudel is fun to make with friends and family
Of her seasonal dessert, Bastianich tweeted her delight to get baking this fall, and in particular, this recipe: "Weekends are for baking! I don't have to say much more, since this is a must-do recipe in my kitchen every October!"
To make her strudel (full recipe can be found on the Lidia's Italy website), you'll need for the dough: unbleached all-purpose flour, extra virgin olive oil, salt, and lukewarm water. For the filling, have on hand golden raisins, dark rum, one lemon, unsalted butter, dried plain breadcrumbs, granulated sugar, ground cinnamon, tart green apples, oil, and confectioner's sugar.
This recipe is a true holiday treat. With all of the dough-rolling, lemon-zesting, stirring, and dusting with spices and sugar, this is an ideal recipe to make with kids, friends, and family. It's easy and just plain fun to make and enjoy together with whipped cream once it's out of the oven.
The chef's Thanksgiving table feast
For Bastianich, the Thanksgiving holiday is a reason once again to give thanks for the new beginnings she and her family experienced so many years ago. And to celebrate the country she's come to call home.
"On Thanksgiving, we really celebrate America," she told The Austin Chronicle. "That's one day as an immigrant family that we really use it to thank and celebrate America. My kids are Americans, so we'll have the turkey and we'll have the cranberry and the sweet potatoes. And then we do make a little bit of Italian. I make an antipasto, I make tortellini en brodo, but you know, when that turkey comes out, I do glaze it with balsamic vinegar. It's a beautiful turkey. It's a thank you and a recognition of Americans with all of our hearts from our family."
RELATED: Lidia Bastianich's Chocolate Chip Ricotta Cookies Are 'Simple, Cakey, One-Bowl Treats'