Lidia Bastianich's Chocolate Chip Ricotta Cookies Are 'Simple, Cakey, One-Bowl Treats'
Celebrated Italian-American chef Lidia Bastianich's fans know they can count on her for simple-to-prepare, delicious, fresh recipes that satisfy even the pickiest of eaters.
Her chocolate chip cookies are a snap to make. The chef's unique spin on the treats imparts a rich yet delicate texture and flavor, plus just the right amount of sweetness. As Bastianich likes to say, "tutti a tavola a mangiare!"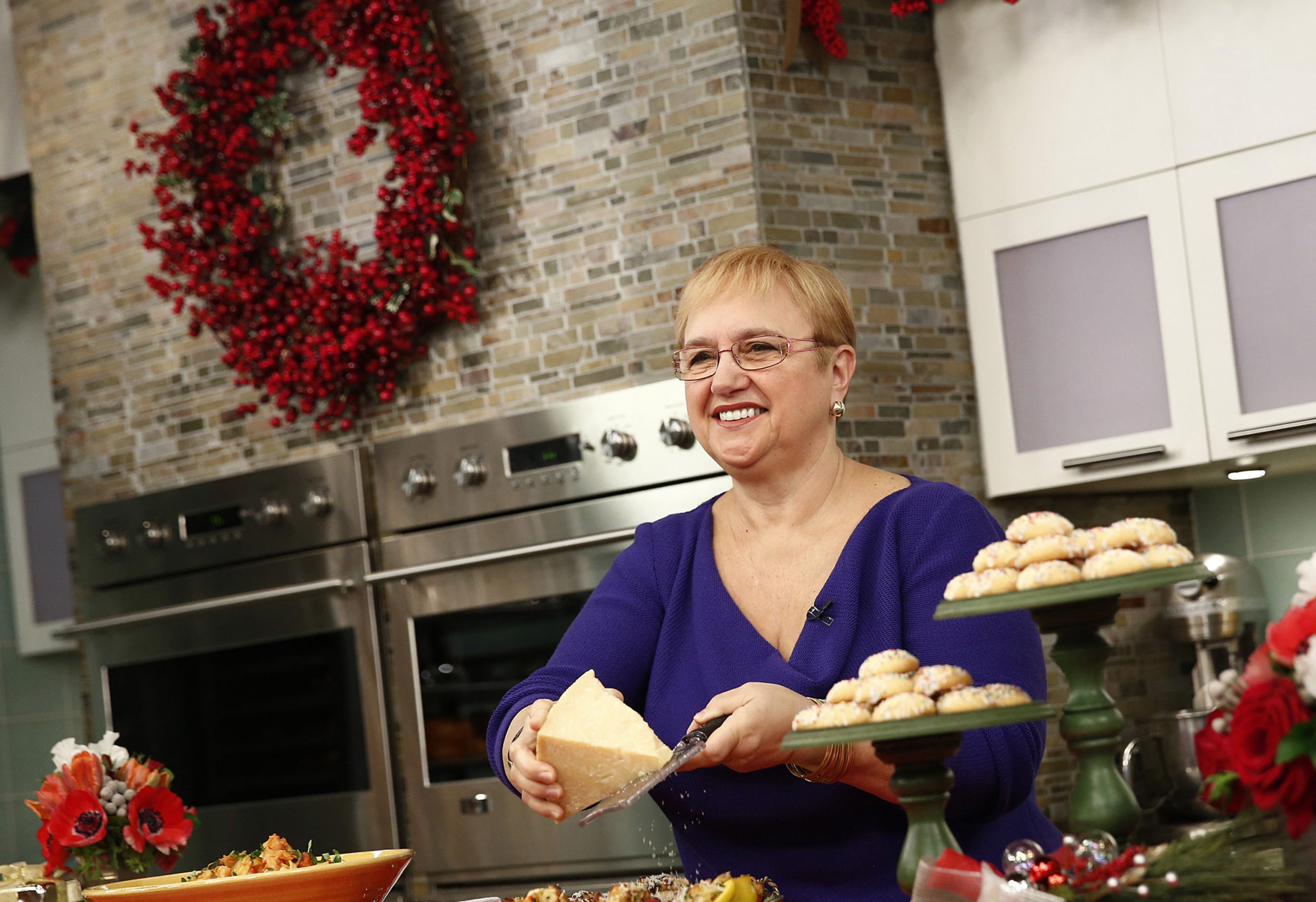 Bastianich's new cookbook is all about keeping cooking simple
The chef, who was born and raised on the Istrian Peninsula in 1947, told The Pittsburgh Post-Gazette that her latest cookbook, Lidia's a Pot, a Pan, and a Bowl, is "for everybody, even the beginners." Co-written with her daughter Tanya Bastianich Manuali, the collection of recipes offers dishes featuring eggs, soups, salads, pastas, risottos, pizzas, seafood, meat, poultry, and of course, desserts.
"It was fun," she said, "to be able to use my years of experience in a commercial kitchen and traveling and synthesize it down to a simple baking pan that everyone can relate to." 
Her Chocolate Chip Ricotta cookies
Bastianich's chocolate chip ricotta cookies are easy to prepare, calling for one stick of butter, one cup of sugar, two eggs, eight ounces of fresh ricotta cheese, a teaspoon of vanilla, two and a half cups of all-purpose flour, two teaspoons of baking powder, kosher salt, a cup of mini chocolate chips, and confectioners' sugar.
The butter and sugar are creamed using a hand mixer at high speed until smooth. At this point, the eggs, ricotta cheese, and vanilla are added to the mixture. The flour and baking powder are slowly added to the bowl containing the wet ingredients and mixed only until all items are blended. Mix the chocolate chips in with a spatula or large spoon and then drop the batter by the tablespoonful onto two baking sheets lined with parchment. Bake in a preheated 350-degree F oven for 20 minutes.
The chef has called these cookies her "simple, cakey, one-bowl treats" and that they are, reflecting the essence of her culinary style, as she notes in Lidia's a Pot, a Pan, and a Bowl: "Always keep cooking fun, welcoming, and delicious, and an expression of your love and affection for the people around your table."
Bastianich on why 'straightforward' is best in the kitchen — and why fans like it that way
Even before her recent cookbook was published, the Lidia's Kitchen star has been beloved for decades by her followers for easy-to-follow, authentic recipes that keep new cooks in mind.
"The best things—when I really feel that I'm communicating, and when I really feel that people are getting it—are simple, straightforward recipes," she told Food & Wine. "I think simple is the hardest to achieve, because you don't have all those elements to hide behind. Therefore, I present simple pasta, chicken or fish dishes and demystify them. The comments that I get from people are, 'Lidia, you empower me,' 'Lidia, you made me feel comfortable getting in the kitchen,' 'Lidia, you gave me strength.' And I just love that. Because that's what it's all about."