Lidia Bastianich's Summer Minestrone Is Sunshine in a Bowl
Celebrity chef Lidia Bastianich makes soup in the summertime cool with her Summer Minestrone, a hearty bowl of sunshine even on the balmiest days.
Celebrity chef Lidia Bastianich makes it cool to enjoy soup in the warmer months. Her summer minestrone features those veggies that are in abundance during the balmier days of the year.
Bastianich's soup is hearty and will have you craving a bowl when everyone else is working on their second hot dog.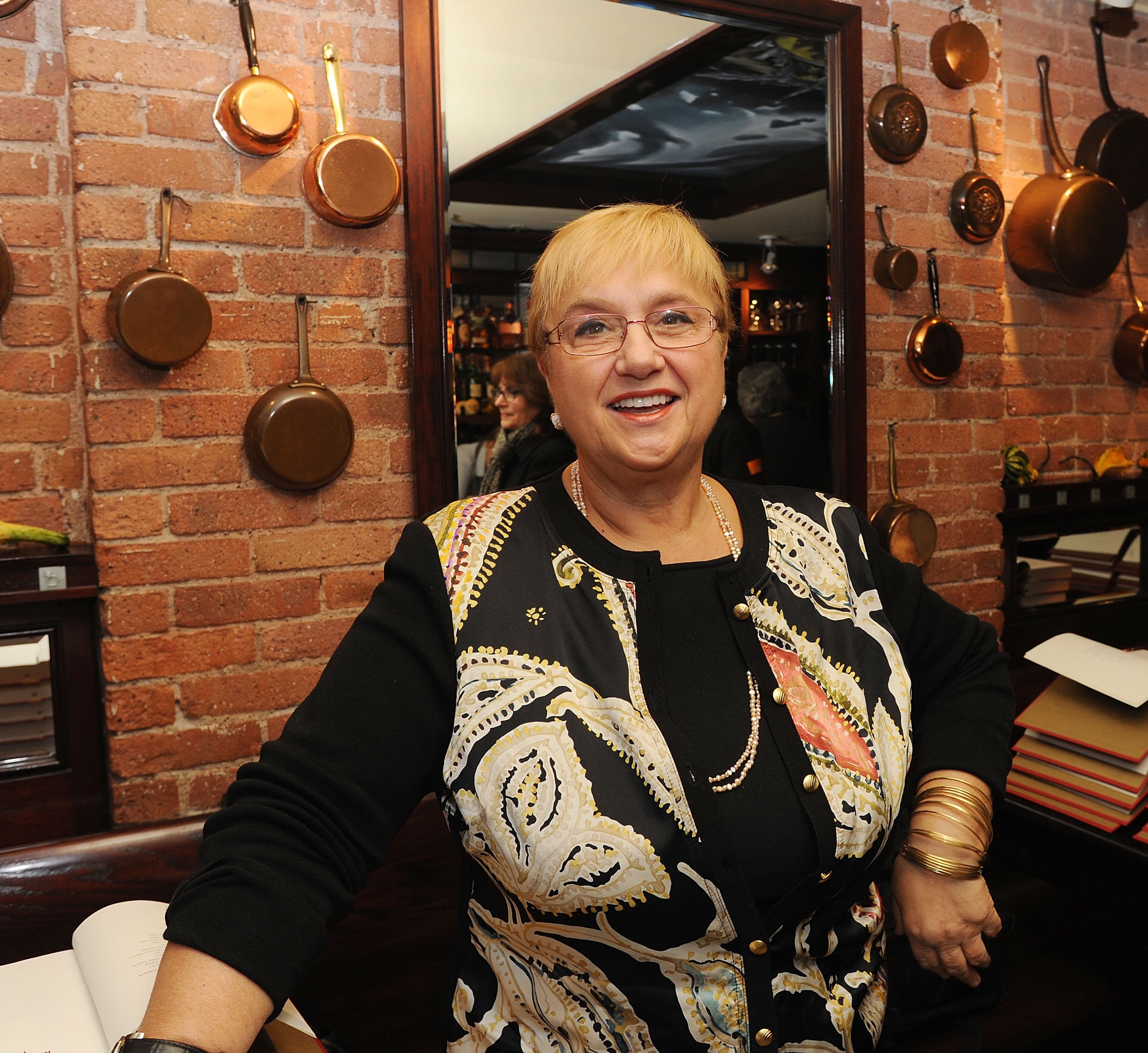 Bastianich says she always makes 'a big batch' of soup
In her latest cookbook, Lidia's a Pot, a Pan, and a Bowl: Simple Recipes for Perfect Meals, the Italian chef talks strategy when it comes to making soup; basically, it's go big. Don't make just enough for one meal. Think ahead and you can thank her later.
"When I make soup, I always make a big batch, so these recipes all make enough for several meals," Bastianich said of her soup recipes in the book. " … I like to freeze them in one-quart or one-pint plastic containers.
"Let the soup cool to room temperature before you put it in the containers, and always write the date and the kind of soup on the lid. This way, you can rotate them and serve them for those last-minute, unplanned situations, or whenever you want a quick, easy meal."
She adds that soup makes a great appetizer as well: "When you have guests coming over, pull it out of the freezer and heat it until piping hot, drizzle it with some extra-virgin olive oil and grated Grana Padano, and your first course is done."
Her Summer Minestrone shows off the freshness of summer veggies
Bastianich's Summer Minestrone soup reflects the brightness and burst of color in the season. It's meant, she explains, "to showcase the vegetables of summer, so feel free to vary, based on what is good at your farmers' market — green beans, yellow squash, or even a handful of cherry tomatoes would be a wonderful addition here."
Her recipe features Yukon Gold potatoes, tomato paste, leeks, carrots, celery, bay leaves, corn kernels, zucchini, fresh fava beans, fresh basil, toasted pine nuts, garlic cloves, and grated Grana Padano cheese for serving.
The chef notes that you'll need about four pounds of the fresh favas to "get the yield" in the recipe. Or, you can just use frozen.
Here's how Bastianich creates a distinctly summery minestrone soup
It's the depth of unexpected flavors that make the Lidia's Kitchen host's soup so bright and fresh.
The basil, pine nuts, garlic, and salt are pulsed in a food processor to create a gorgeous pesto that's dolloped onto the soup "just before serving."
And summer's sweetness stars in this soup through the chef's use of the "shaved" corn cobs. While you'll remove the corn kernels from their cobs and stir the kernels into the soup, Bastianich doesn't toss the cobs. They're added to the soup from the start and removed at the very end of cooking (along with the bay leaves).
As with many of Bastianich's savory recipes, "a big pinch" of peperoncino makes an appearance, adding a welcome spicy kick to the soup.
Find the complete recipe in Bastianich's cookbook, Lidia's a Pot, a Pan, and a Bowl.