Liev Schreiber and Naomi Watts Divorced After 11 Years Together Then Had to Pretend They Were in Love in 'Chuck'
Liev Schreiber and Naomi Watts put their differences aside to film 'Chuck,' despite their ongoing separation.
Naomi Watts and Liev Schreiber are both accomplished actors. When two people work closely together in a small industry, romance is bound to happen, and that's what transpired for these two. Watts and Schreiber began dating in 2005. Within two years, Watts gave birth to their son, Sasha. Their daughter, Kai, was born in 2008.
Although they never married, they spent more than 11 years together before they announced their split in 2016. The separation, however, has not stopped them from working together.
Liev Schreiber and Naomi Watts divorced in 2016 after 11 years together
Watts and Schreiber first met at the 2005 MET Gala, and their love seemed like a fairytale. What confounded both fans and press was why they never got married. Although there were always rumors about it, the couple decided that a marriage certificate wasn't needed for their relationship to work.
The 11-year relationship ran its course in 2016 when the split was officially announced, reports People. But there was clear evidence that the bond had ended months earlier. The biggest reason Watts and Schreiber may have delayed the announcement of the split was that they were contracted to promote their film Chuck at the major festivals that year.
That didn't mean that the couple permanently parted ways. The pair moved back in together as early as 2018 to have a better situation for co-parenting their two kids. This apparently worked well, because Watts and Schreiber stayed together (with Schreiber's current girlfriend) during the quarantine in 2020, posting photos and videos about their stay-at-home activities on social media.
In 'Chuck,' the couple had to pretend they were still in love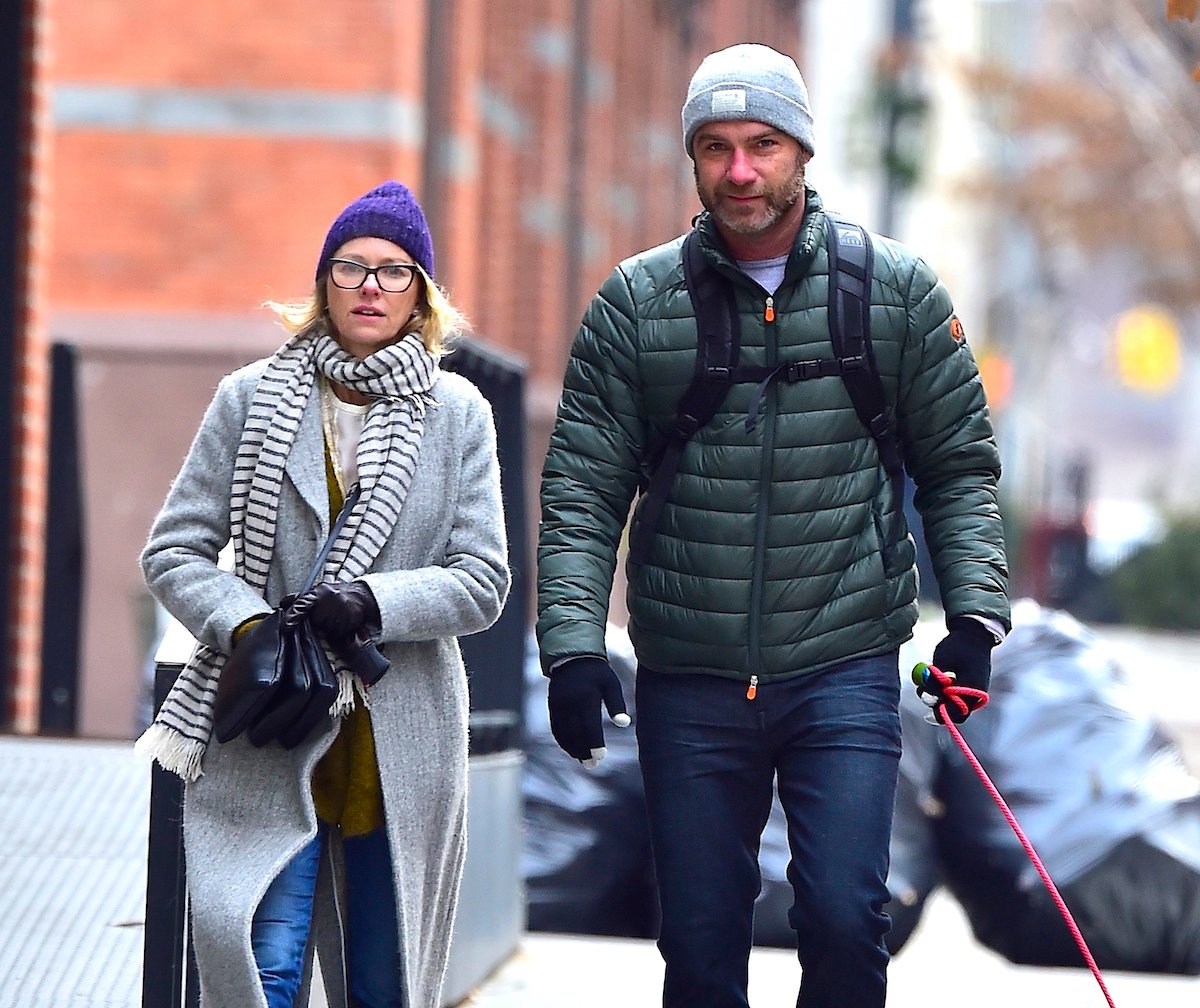 Chuck follows the short-lived fame of boxer Chuck Wepner when he ended up in a competitive fight with Muhammad Ali, a story that originally inspired the film, Rocky, according to Huffpost. In Chuck, Schreiber plays the athlete during the time of the famous match as well as the aftermath, when his fame and access played a part in his downfall.
In the biopic, Watts plays Chuck's love interest, Linda, after the boxer has drifted away from his wife and family. This meant that Schreiber and Watts, who were most likely already in the middle of their breakup, had to play the parts of two people embarking on a new, exciting love affair.
Other Hollywood couples have worked together after a breakup
Watts and Schreiber are not the only couple that decided to split and then chose to continue to work together. Musicians Jennifer Lopez and Marc Anthony ended their relationship after seven years but still worked on a Spanish language album together after the split. Gossip Girl stars Blake Lively and Penn Badgley dating for a while, but after their split in 2010, they still brought passion and chemistry to their characters' love lives until the show's end in 2012.
Even celebrity couples that work in different industries tend to find themselves with opportunities after a split. That was the case for Seal and Heidi Klum. They ended up working together on America's Got Talent with Seal serving as guest judge after they divorced.
Many of these former couples put their personal issues aside to continue to make great work, if not just for the fans, but also for their own friends and family.