Life After 'Game of Thrones' Is Not As Easy As Fans Might Think for Maisie Williams
Game of Thrones star Maisie Williams was just 14 years old when she landed the role of Arya Stark in the HBO fantasy series. Over the next ten years, Williams appeared in 59 of the series' 60 episodes. Throughout her teen years, Williams lived the life of a successful Hollywood star. Her only experience in the industry was as a working actress. But, that all changed when Game of Thrones came to an end in 2019.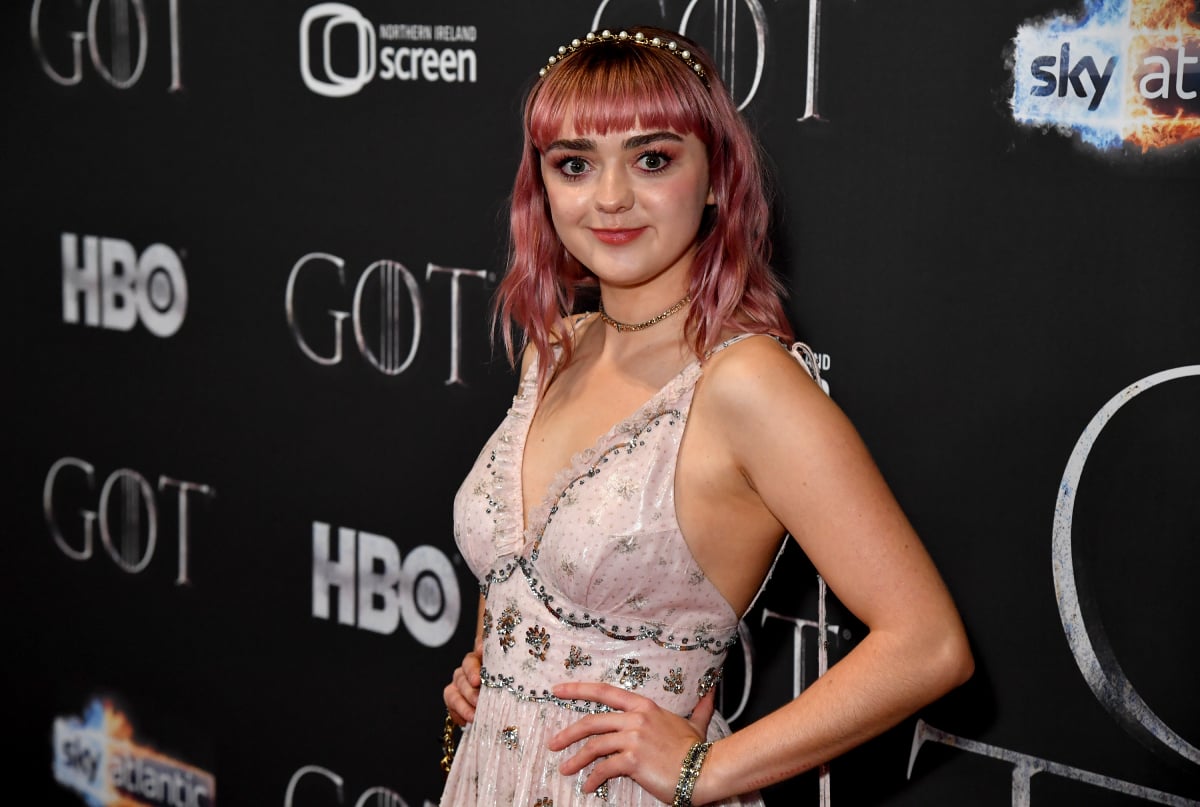 Maisie Williams says facing rejection hasn't been easy
Williams admits that she's been struggling since Game of Thrones ended its eight-season run last year. She says that playing the role of Arya for her entire career didn't prepare her for rejection.
"It is almost harder because I had never been told no," Williams confessed to The Telegraph. "The second thing that I ever auditioned for was Game of Thrones, and that launched my career. There's always competition, it doesn't matter how much you've done, you will always lose out on roles."
She explained that the entertainment industry is built on rejection. Williams says she is just now learning to overcome that rejection and not take it personally. However, she noted that learning to be told no is "really difficult" for an established actor.
Williams says no one has time for someone complaining about not landing a role after coming off the most successful TV show of the decade.
The 'Game of Thrones' alum looked at the careers of two 'Twilight' stars for guidance
Maisie Williams recently told The Hollywood Reporter that she is hoping to emulate Robert Pattinson and Kristen Stewart's career paths after they starred in the Twilight franchise. She likes how both actors went down the indie film route after starring in big-budget movies.
However, she says the best fit for her will most likely be television. She explained that the industry is very different now compared to when Twilight ended because television has skyrocketed. At the same time, not as many indie films are getting made.
Williams says the people who have wonderful indie stories to tell are now stretching them out and making them into TV shows. With all of the new platforms and networks begging for original content, TV shows are more likely to get greenlit these days compared to indie films.
The 23-year-old still hasn't ruled out films, though. She says she's been meeting with a lot of indie filmmakers. If there are enough who want to cast her, she says she will be doing indies for a long time.
Maisie Williams is finally moving on from 'Game of Thrones'
Now that Game of Thrones is officially behind her, Williams is ready to move on to the next stage of her career. Since the series wrapped in May 2019, the actress has appeared in The New Mutants and currently stars in Two Weeks to Live.
Williams says that for the first time in her career she has "a bit of a plan." She says she has never set any career goals. But recently, she started thinking about trying to manipulate the situation she's in and "nail down some things" that she wants to do.
She says that feeling like she has some sort of direction has been helpful. Especially from a mental health perspective. Williams says she's no longer floating through the world and waiting to see what happens. Now, she has an idea.
In addition to working on her career goals, the Game of Thrones star has also made a few changes to her appearance. She recently traded in her long brunette locks for a short, blond mullet haircut.
Two Weeks to Live airs on Sky One in the UK.