'Life Goes On' Is the Warm Hug From BTS That the ARMY Needs Right Now — Fans React To the K-Pop Group's Latest Release
BTS seems to always have their ARMY in mind. That's especially true for their latest release, Be (Deluxe Edition,) which includes uplifting songs like "Dynamite" and "Life Goes On." Here's what BTS fans are saying about their latest music video, which premiered in November 2020.
BTS premiered their second album of 2020, 'Be (Deluxe Edition)'
They're more than just talented dancers, singers, and rappers. These K-pop idols are also songwriters and producers, with a hand in creating their 2020 release, Be. 
This album came along with a new music video for the song "Life Goes On," which has Jungkook created as directing. There's a video game scene, a driving moment from V, and plenty of love from the BTS members toward each other and toward their fans.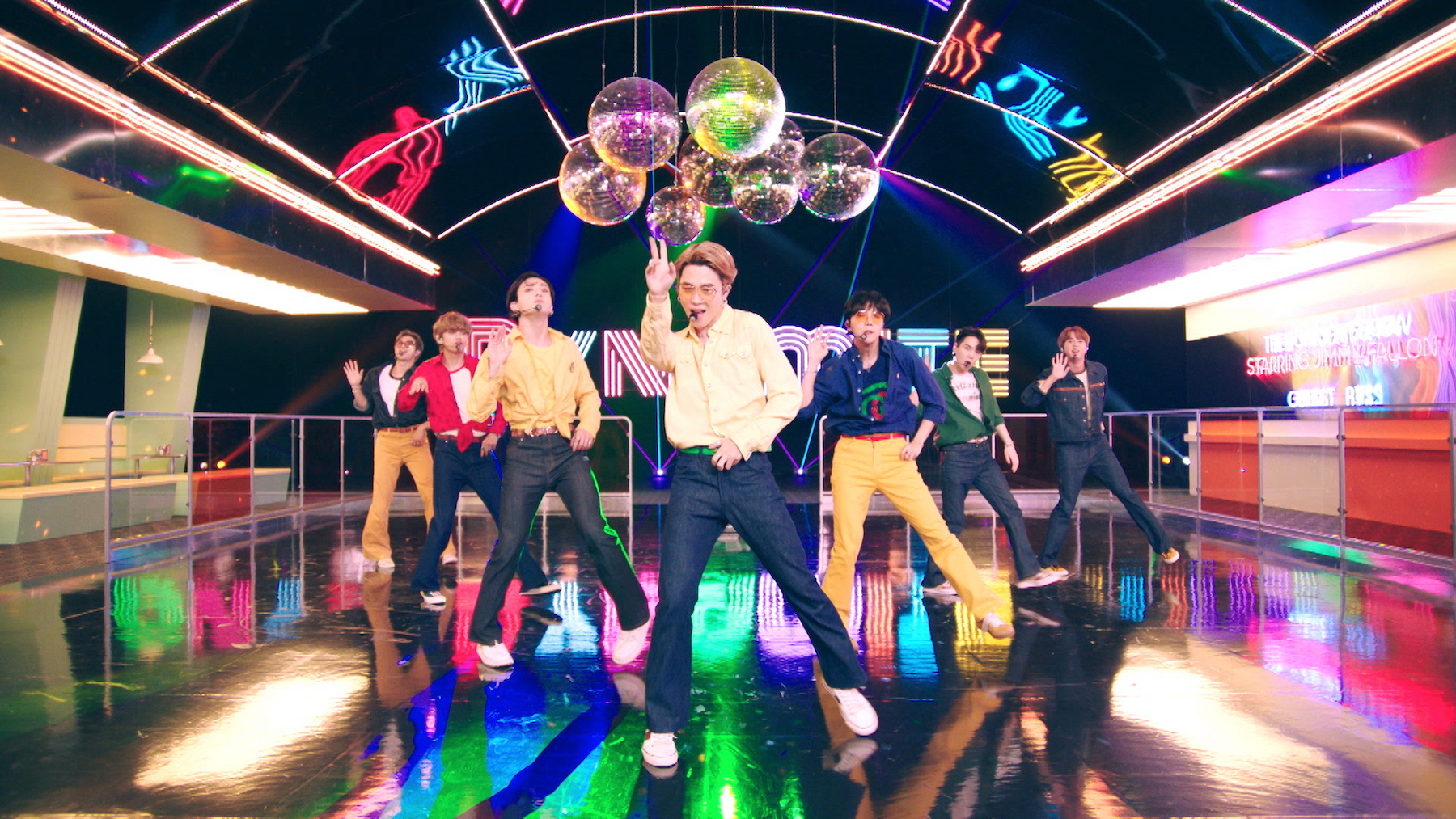 BTS released their latest music video, titled 'Life Goes On'
This music video earned impressive first-day streams, over an estimated 75 million. Their August 2020 release, "Dynamite," broke the YouTube record for the biggest first-day debut with 101.1 million views within 24 hours of its release. 
It also became their first Billboard No. 1 hit, with the K-pop group performing this song on The Late Show Starring Jimmy Fallon and MTV's Video Music Awards (socially distanced, of course.) When it comes to the meaning behind "Dynamite" and "Life Goes On," it mostly goes back to their fan base. 
"When things were difficult and frustrating for us, this was a sort of ray of light, a sip of sweet water," RM said during an interview with NME. "We call this our own recharge project, and we hope that it will be able to recharge your own batteries, even if it's only for a moment."
Fans shared their support for this new song and the deluxe album, 'Be'
Earlier this year, BTS was supposed to embark on their Map of the Soul world tour, stopping in Europe, Asia, and across the United States. That has since been postponed due to the coronavirus (COVID-19) pandemic. With this new album, though, fans have found comfort and support with this new album and music video. 
"I'm proud of my boys, they don't disappoint, I love them so much," one Twitter user wrote. "Today was very good, and I feel happy I couldn't ask for more STREAM LIFE GOES ON AND SLEEP WE GOT THIS!! See you in the morning."
"'Life Goes On' by BTS is such a comfort song, especially in our current situation wherein we are facing the COVID-19 pandemic and other calamities," another Twitter user wrote. "BTS never fails to give us amazing songs. The lyrics are just truly motivational and emotional. I stan the right group!"
"Dear @BTS_twt y'all [are] really geniuses seriously," another Twitter user wrote. "Thank you for the #BE every single song is SO good, I simply cannot choose a favorite. 'Life Goes On,' though, brings me a lot of comfort, so thank you for creating this album, I can't wait to listen to it a lot!"
The "comforting" and heartwarming "Life Goes On" music video by BTS is now available for streaming on YouTube. The K-pop group's deluxe album, titled Be, is available on Spotify, Apple Music, and most major streaming platforms.