Lifetime's 'Suitcase Killer' Subject Melanie McGuire Denies Killing Her Husband
A nurse and married mother of two falls for a doctor at the clinic where she works. After the two embark on a steamy affair, her husband's dismembered body turns up in the Chesapeake Bay, sparking a murder investigation that leads police straight to his wife. A grisly, real-life crime inspired Lifetime's new ripped-from-the-headlines movie, Suitcase Killer: The Melanie McGuire Story. But the woman at the heart of the movie insists she didn't commit the crime of which she was accused. 
Candice King stars in 'Suitcase Killer: The Melanie McGuire Story'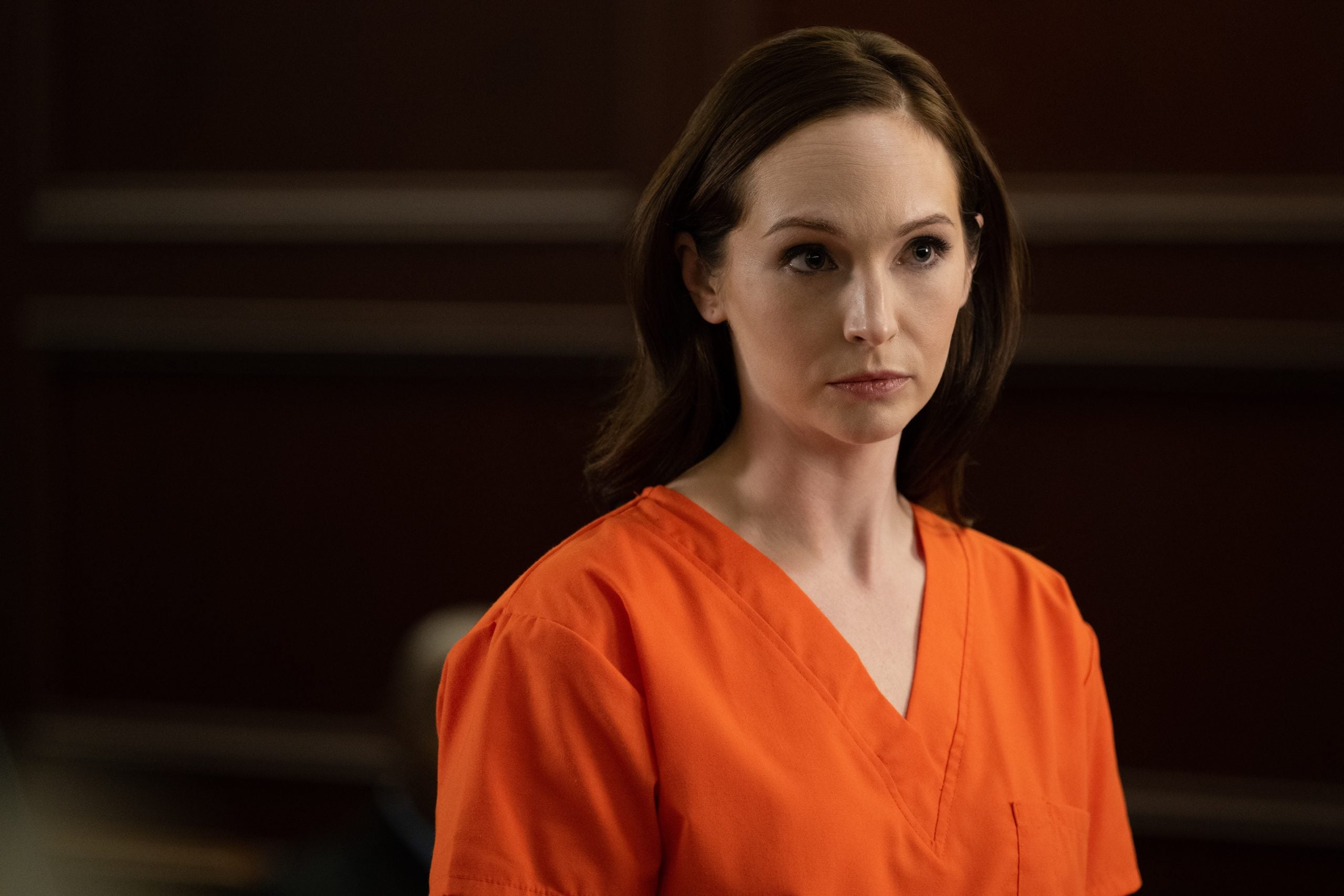 RELATED: 'Dirty Little Secret' Star Lizzie Boys Watched 'Hoarders' to Prepare for Her New Lifetime Movie
Candice King from The Vampire Diaries stars as Melanie McGuire in Suitcase Killer, which premieres June 18 on Lifetime. Michael Roark plays Melanie's ex-Navy husband Bill, and Jackson Hurst plays Brad, her lover and a doctor at the fertility clinic where she works. 
The movie is based on the real-life 2004 murder of Bill McGuire. Melanie drugs and murders her husband. After dismembering his body, she stashes the body parts in several suitcases, which she dumps in the Chesapeake Bay. 
When the suitcases containing Bill's remain wash up in Virginia Beach, police launch an investigation. The evidence points straight to Melanie. Assistant attorney general Patti Prezioso (Wendie Malick) leads the efforts to bring Melanie to justice. 
Melanie McGuire has said she's 'hurt' that anyone could believe she killed her husband 
The case against Melanie was largely circumstantial. Police believe Bill was sedated before being shot and then dismembered. Melanie had used a forged prescription to purchase a sedative at a pharmacy on the morning of the murder. She'd purchased a gun shortly before Bill's death. There was also evidence that she'd driven his car to Atlantic City and abandoned it there. She later suggested that Bill was killed over a gambling debt. 
In 2007 a jury still convicted her of her husband's murder. She was sentenced to life in prison. But Melanie has always maintained her innocence.
"After all these years, I still feel hurt. I still feel bothered. Like, how could somebody think that I did that?" she told 20/20 in a 2020 prison interview. 
Melanie has claimed Bill was abusive. She also had explanations for the various pieces of evidence against her, such as a series of internet searches for terms including "how to commit murder" and "undetectable poisons."
"I'm a nurse or I was a nurse, and I don't need to look up things like that. If I wanted to look for something like that, I have a [physicians' desk reference]. I have a book that I can look in that doesn't leave an internet history," she said.
Candice King says she felt 'a responsibility' when telling Melanie's story 
King, who plays Melanie, felt it was important to deliver a nuanced portrayal of the film's subject.
"For me, personally, I really just felt that it was my responsibility to tell Melanie's story, as those were the shoes that I was filling, and this was someone who, by her own account, she is a mother who was scared and was in an abusive relationship, and who was also very dedicated to her job and who was not perfect," she said in an interview with KGET. 
"Still to this day she declares innocence and she passed a polygraph test. It's not admissible in court, but it's there," the actor added. "So that's absolutely the role that I came to. That's who I was, whose story I was there sharing also while acting out the script and the story that you will all see, because, of course, we are sharing an entertainment version of these events. So as everyone has said you're going to have moments like did she, did she not, and that's why we're all turning on the TV to watch something."
Suitcase Killer: The Melanie McGuire Story airs Saturday, June 18 at 8 p.m. ET on Lifetime.
For more on the entertainment world and exclusive interviews, subscribe to Showbiz Cheat Sheet's YouTube channel.
RELATED: 'Buried In Barstow': Angie Harmon's New Lifetime Movie Is Getting a Sequel