'Lightyear' Actor Chris Evans Reacts to Critics of On-Screen Representation, 'Those People Are Idiots'
Chris Evans is disregarding the people who are against representation in 'Lightyear'
Lightyear features a diverse roster of cast members and characters. The Pixar film contains an important milestone for the animation studio which is a same-sex relationship that includes a brief kiss. There are critics of this type of representation on-screen, but Chris Evans, who voices Buzz Lightyear, is paying them no mind. 
Chris Evans voices Buzz Lightyear in 'Lightyear'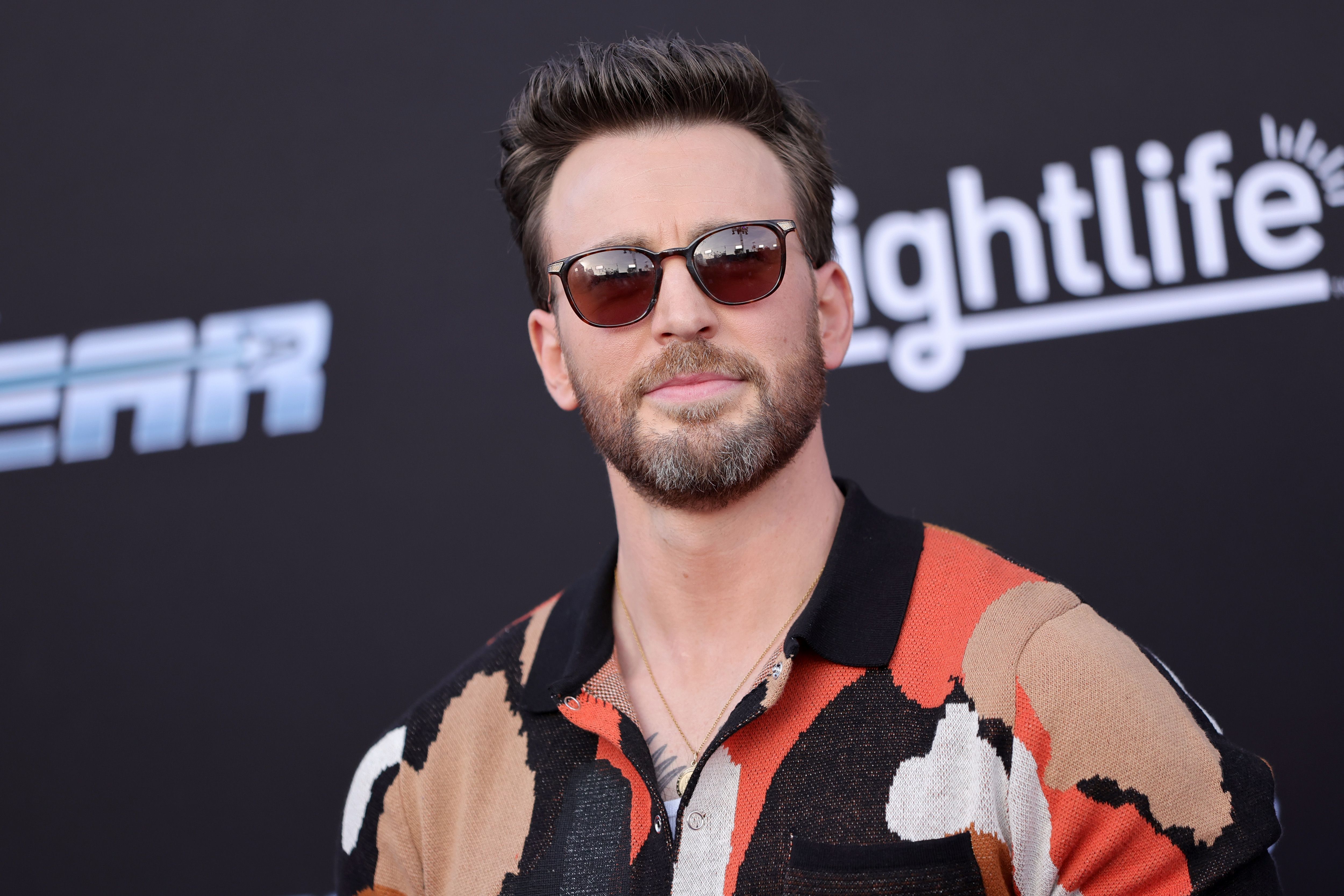 Many Toy Story fans know Tim Allen as the voice of Buzz Lightyear. Allen voiced the character for all four movies. Now, Evans is taking on the role of Buzz in a new adventure featuring the space ranger in his element. Lightyear tells the story that Buzz Lightyear is based on. It's the movie that made Andy such a fan of the character in the original Toy Story. 
In Lightyear, Buzz Lightyear is an astronaut who ends up marooned on a lost planet while also accidentally jumping through time. Evans is joined by a voice cast that includes Keke Palmer, Uzo Aduba, James Brolin, Taika Waititi, Peter Sohn, and Dal Soules. It is directed by Angus MacLane, who also co-directed Finding Dory. 
Chris Evans calls critics of on-screen representation 'idiots'
One character in Lightyear is gay and has a same-sex relationship that includes a kiss. Controversy has arisen because of this moment as there are many who take issue with this type of representation. The Pixar movie has now been banned by 14 Asian and Middle Eastern countries including United Arab Emirates, Saudi Arabia, and Egypt. 
The kiss itself was initially removed by the studio but was later put back in. In an interview with Evans on Reuters, the Captain America actor praised the moves to reflect all groups of people on-screen and condemned those who stand in opposition to it. 
"The real truth is those people are idiots," Evans said. "Every time there's been social advancement as we wake up, the American story, the human story is one of constant social awakening and growth and that's what makes us good."
Evans remains hopeful that these kinds of opinions are a dying one. He says that the best approach is to just ignore them and move forward. 
"There's always going to be people who are afraid and unaware and trying to hold on to what was before. But those people die off like dinosaurs," Evans said. "I think the goal is to pay them no mind, march forward and embrace the growth that makes us human."
The relationship is an important aspect of the 'Lightyear' movie
Producer Galyn Susman told Reuters that the relationship is not just in the movie for a cheap diversity moment. It is a crucial part of the story and it gives Buzz's character something to reflect on. 
"We have a relationship here which lasts an entire lifetime," Susman said. "It's loving, it's supportive and it shows Buzz exactly what he doesn't have and that's the whole point. We should all be so lucky to have that kind of relationship in our life."
Lightyear flies into theaters on June 17.