'Lightyear': Chris Evans Shares Why it Was 'Intimidating' to Record Buzz Lightyear's Iconic Catchphrase
Lightyear is a new adventure featuring Buzz Lightyear, the space ranger from Pixar's Toy Story series. However, the character will be slightly different this time with a new look and a new voice. Chris Evans is taking on the role of Buzz in Lightyear and he says that he found it "intimidating" to record the famous catchphrase previously said by Tim Allen. 
'Lightyear' is a new Pixar adventure with Buzz Lightyear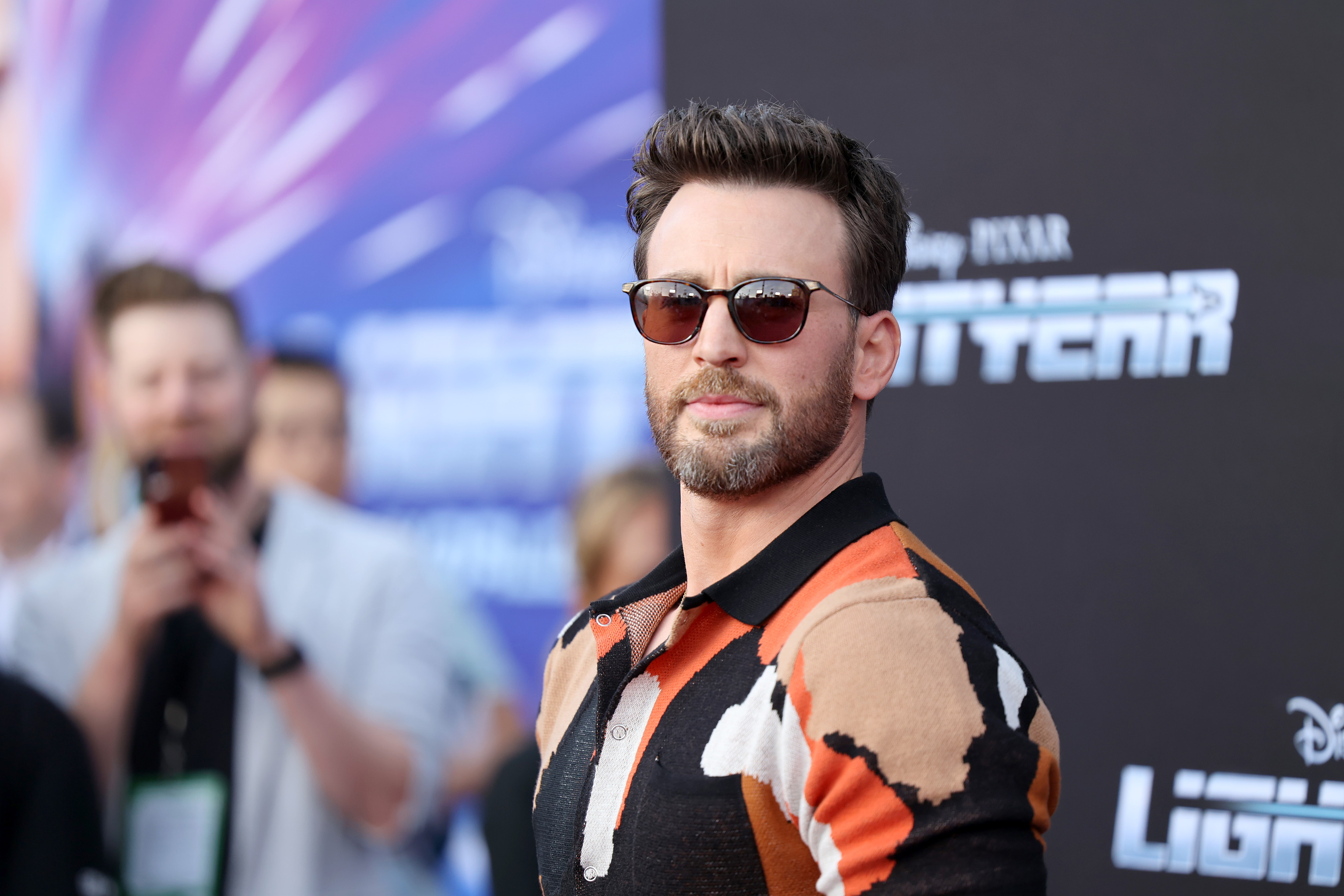 While Lightyear does feature an iconic Pixar character, it is almost an entirely separate movie. This is a spinoff that takes place in the universe that which the toy is based. In the original Toy Story, Buzz believed he was a space ranger on a dangerous mission. He eventually discovers that he is a toy, but his fictional adventures will be represented in Lightyear. 
The Toy Story version of the character is voiced by Tim Allen. Now, Captain America himself, Chris Evans, is taking over the role of Buzz Lightyear. There is some pressure with a character whose voice is so recognizable and Evans says he did feel some pressure when delivering his most iconic line. 
Chris Evans found it 'intimidating' to record Buzz Lightyear's famous catchphrase
In the Toy Story movies, Buzz is known for his popular line "To infinity and beyond." A movie about the character would feel incomplete without the catchphrase and the origins of how it came to be.
In an interview with Variety at the Los Angeles premiere of Lightyear, Evans says he initially felt intimidated to say Buzz's catchphrase. His first instinct was to do a "shameless Tim Allen impression," but he and the creative team eventually found a way to do his own unique interpretation. 
"It's tough, I mean, the first time you have to do that iconic line, 'To infinity and beyond,' you kinda just do a shameless Tim Allen impression, 'cause it's intimidating," Evans explains. "But Angus and everyone at Pixar was so collaborative and you kinda let them guide you, and eventually you feel comfortable enough to try and make your own tracks in the snow and find your own interpretation, while still using Tim Allen as the blueprint."
There is a lot of responsibility to make sure this character is handled correctly and that includes giving meaning to that catchphrase. Toy Story is nostalgic for many audiences and they can be protective of this series.
Is 'Lightyear' going to be on Disney+?
Lightyear will be on Disney+ eventually, but it is debuting exclusively in theaters. Lightyear will be the first Pixar movie since Onward to debut in theaters. Recent Pixar flicks like Soul, Luca, and Turning Red premiered only on Disney+ and skipped theaters entirely.
Unlike other recent films, Lightyear is based on another franchise, meaning it will most likely do well at the box office. Toy Story 4 made over $1 billion at the box office. However, it's unclear if audiences know that this isn't another Toy Story movie, but does feature a character from the franchise.
Lightyear arrives in theaters on June 17. 
RELATED: 'Lightyear:' Chris Evans Isn't the First Marvel Actor to Appear in a Pixar Movie