'Lightyear': Why Does Emperor Zurg Look Different? Director Explains 'Toy Story' Redesign
Lightyear is reintroducing audiences to iconic characters, including Buzz Lightyear and Emperor Zurg. However, Pixar's latest adventure promises a very different universe than what some audiences are familiar with. Director Angus MacLane explained why Zurg looks so different in Lightyear compared to his appearances in the Toy Story universe.
'Lightyear' brings back Emperor Zurg from 'Toy Story'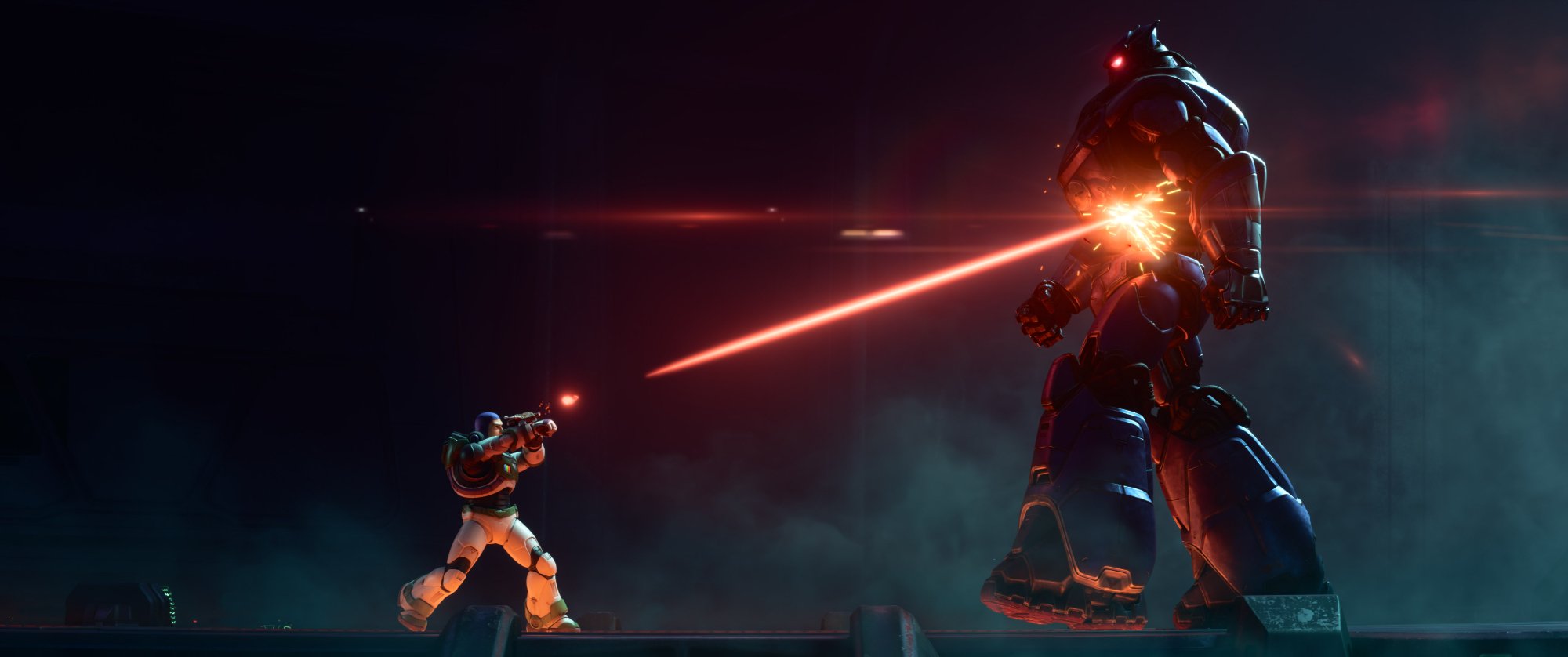 Murphy's Multiverse interviewed MacLane to talk about some aspects of Lightyear, including Zurg. He's first mentioned in the original Toy Story but becomes an antagonist in Toy Story 2. It turns out that MacLane actually has a deeper past with Zurg long before working on Lightyear.
"Interestingly, I started as an intern [at Pixar] in January of '97, and the first thing I got to do was actually help design Zurg the robot," MacLane said. "That one is a little more influenced by the kind of jumbo machinder Japanese toy. It has a little more of that kind of design language … Whereas our Zurg has a little bit more influence from, I would say, more of a real robot influence from Japanese anime. It's a little bit more Patlabor or Gundam."
'Lightyear' director Angus MacLane explains Emperor Zurg redesign
However, MacLane worked to intentionally change Zurg's design for Lightyear. He had a few different narrative and aesthetic ideas that he wanted to execute that didn't work with Zurg's original look that he's known for. Nevertheless, he still wanted to keep the antagonist in the same spirit as in the Toy Story installments.
"There are things that we needed to do narratively," MacLane told Murphy's Multiverse. "Like, he can't have a skirt. That was done for goofiness in movement for [Toy Story 2]. We needed him to have legs, but if he puts his legs together they kind of form the skirt."
MacLane continued: "The cape we dealt with in a different way. So we wanted to kind of take that idea and bring it into our world, but still make it awesome. I go, 'What would be the coolest way to make Zurg?' So we changed the design, but kept it in the language of this film."
Pixar's latest is a movie within a movie
There are some glaring changes between Toy Story and Lightyear that extend far beyond the Zurg redesign. This movie was Andy's favorite movie as a child, which inspired his obsession with Buzz. As a result, Chris Evans voices the space ranger instead of Tim Allen. Lightyear still has humor and charm, but it has a more serious edge to it than the original Toy Story did.
"Well, I imagine the version from Toy Story 2 is from the cartoon that the Toy Story Buzz is from," MacLane said. "In the same way that the Buzz Lightyear of Star Command cartoon show, that Zurg looks more like the Zurg that we know from Toy Story 2."
RELATED: 'Lightyear' Isn't the First Time Tim Allen Didn't Voice Buzz Lightyear