'Lightyear' Movie Review: SOX the Cat Heightens 'Toy Story' Spin-Off
Pixar's 'Lightyear' follows Buzz Lightyear (Chris Evans) who tries to save his crew after they get stuck on a hostile planet.
Lightyear packs an entertaining punch of nostalgia that puts the audience right into the universe of 1990s Toy Story. However, Pixar's latest doesn't quite have the emotional hook that moviegoers have come to expect from their typical film. Lightyear remains a fun sci-fi adventure, even though it's a bit of a more minor outing.
'Lightyear' builds upon the 'Toy Story' universe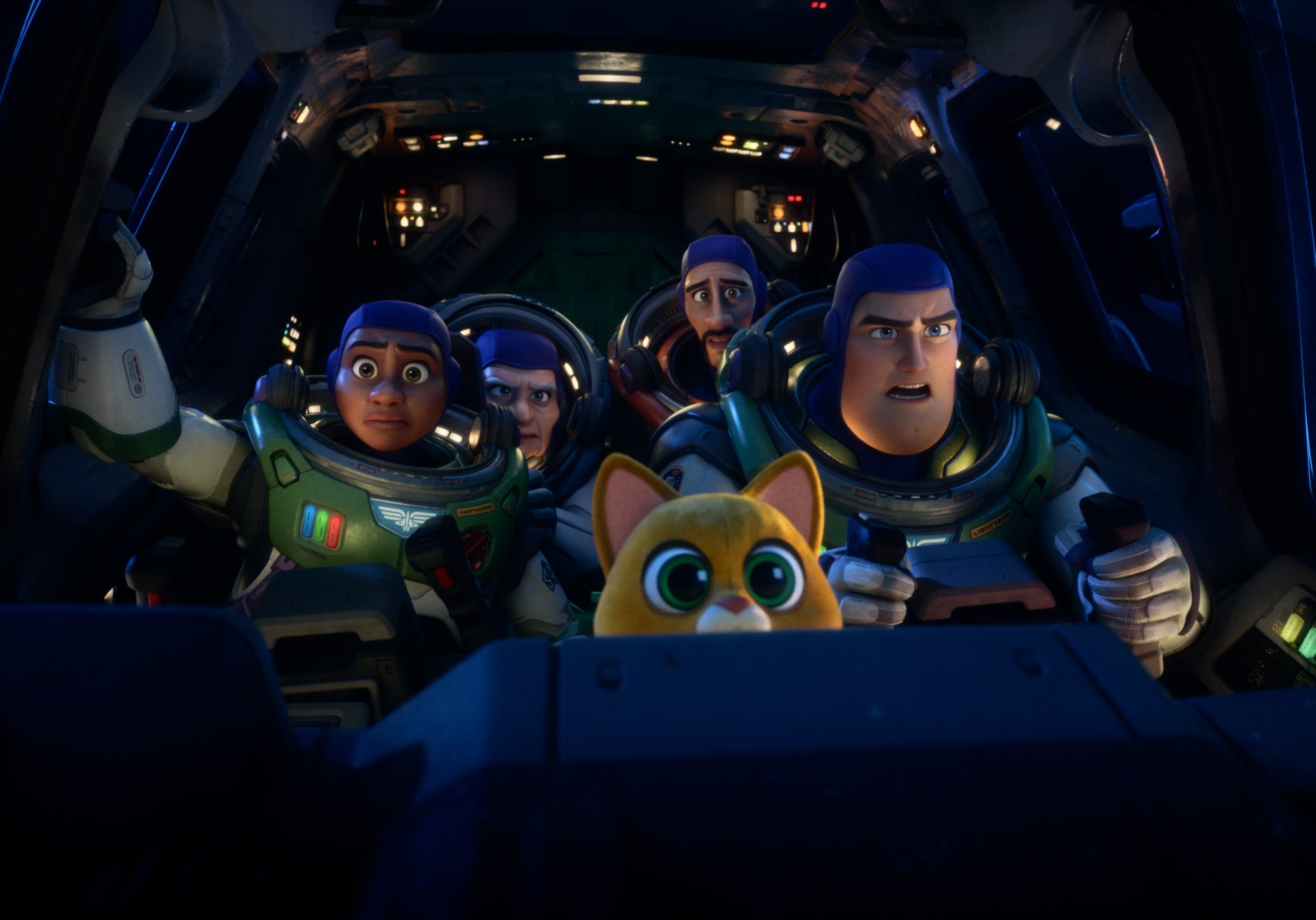 Pixar deliver a Toy Story prequel spin-off established as Andy's favorite movie that started his Buzz Lightyear (voiced by Chris Evans) obsession. The story finds the space ranger attempting to return home along with Commander Hawthorne (voiced by Uzo Aduba). However, they ultimately find themselves stuck on a dangerous planet with a damaged ship and a crew that is forced to live with the consequences.
Lightyear finds Buzz determined to find a way to return the entire crew back home. However, their lives are further put on the line when Emperor Zurg (voiced by James Brolin) commands an army of robots to steal their fuel source. Buzz will have to ally with an unlikely team, including the young Izzy Hawthorne (Keke Palmer), if he hopes to save his crew and get them all back home.
Pixar tackles 1990s nostalgia
Lightyear places Buzz's close relationship with Commander Hawthrone at the center of the narrative. They're an incredible duo that are capable of anything when they work together. However, Buzz is a perfectionist who is quick to take on the weight of the world on his shoulders. Lightyear puts an emphasis on the importance of names and titles, transforming Buzz and Hawthorne into the stuff of legends.
Pixar's Toy Story prequel spin-off is a modernized 1990s nostalgia trip that actually feels more like something from the early 2000s. Their technology is occasionally faulty or still a work in progress, such as a gun jamming and stealth having very limited capabilities. Buzz makes use of an autopilot system called IVAN, which has a sense of humor that fits in nicely with current artificial intelligence technology, such as Siri and Alexa.
Even if Lightyear doesn't necessarily tug on the heartstrings, it still has plenty of inherent meaning. There's a clear sentimental understanding of the meaning of home. Buzz's famous line "to infinity and beyond" also gets additional context and value that fans are sure to enjoy. Lightyear makes it clear that the world changes with time, but that even the most horrifying of situations can sprout beauty.
'Lightyear' is a hollow, albeit entertaining sci-fi adventure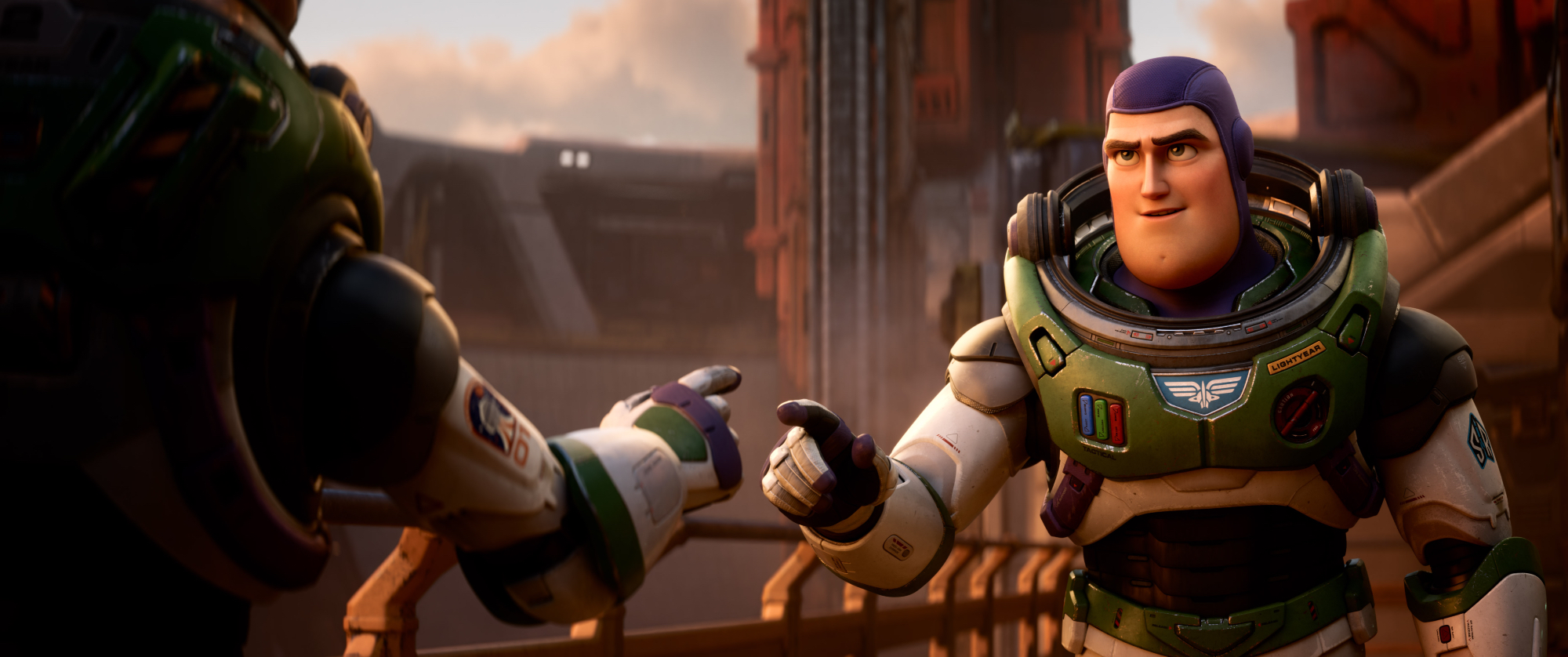 Director Angus MacLane and the Pixar animation team do a wonderful job of bringing the world of Lightyear to life. The environments are particularly beautiful, successfully generating a hostile planet. The narrative recalls an older form of sci-fi blockbuster. However, the animation certainly gives a modern flair that is a marvel to look at.
Lightyear generated plenty of attention for its LGBTQ inclusion with Commander Hawthorne. MacLane successfully injects representation without making Hawthorne the odd one out, appropriately normalizing a beautiful relationship that Hollywood never should turn away from. Lightyear takes a peek into a future that doesn't blink an eye at LGBTQ inclusion. Natural inclusion is a lovely thing that should continue to be celebrated.
Pixar once again hooks audiences with a great sense of humor. Buzz's cat companion named SOX (voiced by Peter Sohn) is a real scene-stealer. He consistently takes over the screen, delivering consistent laughs that play on both the wonderful and not-so-great cat quirks. The world is about to fall in love with SOX, and rightfully so. His presence alone makes this movie worth the price of admission.
Lightyear stumbles leading into the third act, where its revelations feel forced. Zurg is criminally underutilized and doesn't command attention in the way that he should. However, MacLane does wonders with how he depicts the fear of space, creating tension with ease. Environmental dangers loom, but the primary villain sinks.
Pixar's latest employs very impressive voiceover work from Evans, Aduba, and Palmer. Lightyear is more of a mega studio blockbuster than it is a Pixar adventure, which works both for and against it. However, it remains a fun sci-fi adventure that further widens the Toy Story universe. Lightyear makes a star out of SOX the cat, but it lacks the emotional weight and meaning Pixar moviegoers expect.
Lightyear blasts into theaters on June 17.