Lil Baby Broke a Nearly 60-Year-Old Billboard Chart Record
Rapper Lil Baby has risen to prominence over the past few years thanks to high-profile collaborations with the likes of Nicki Minaj, Drake, and Rick Ross. The Atlanta-bred emcee broke a new Billboard chart record in early 2022 thanks to his 2020 album My Turn.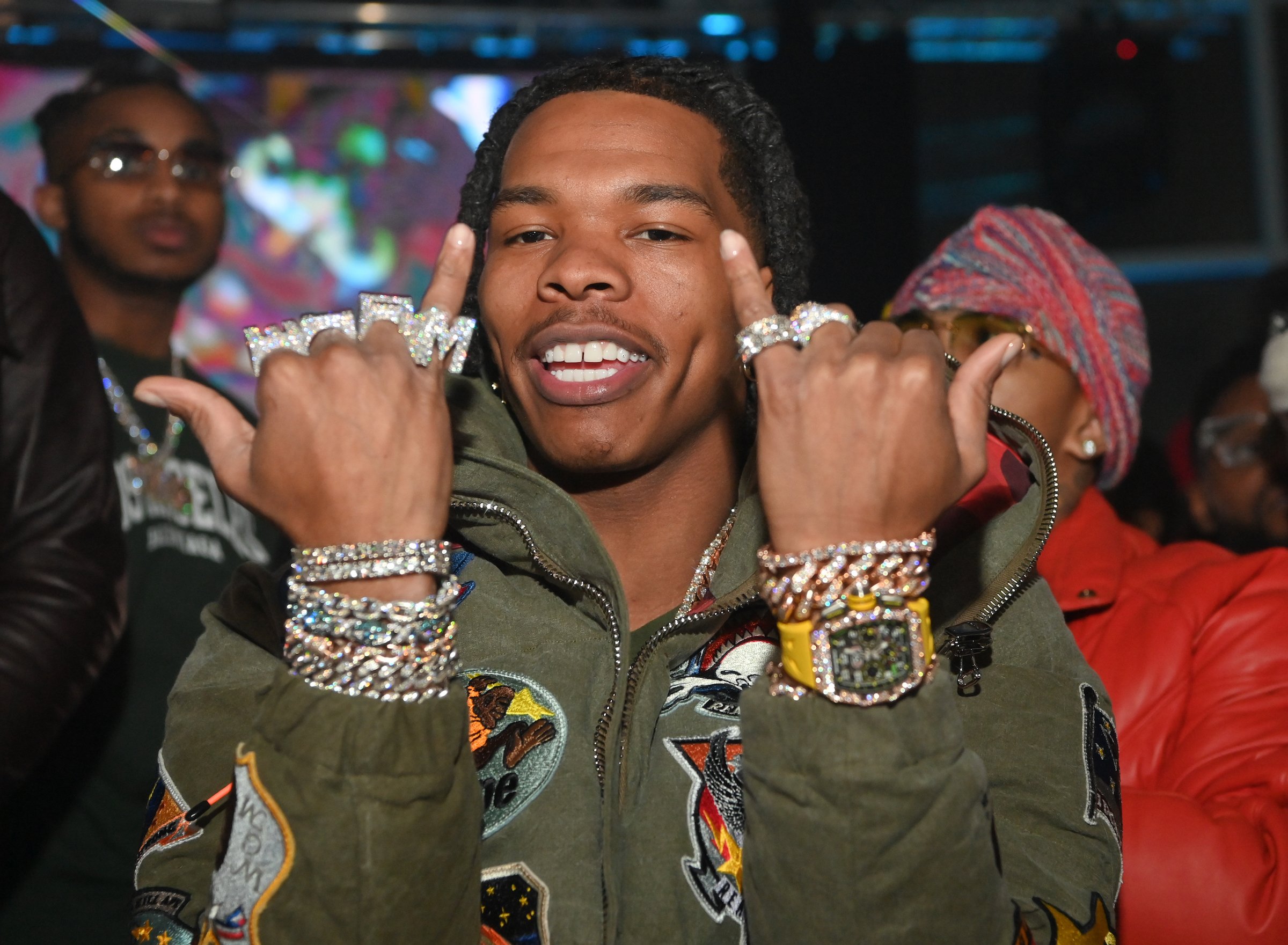 Lil Baby released his album 'My Turn' in 2020
Lil Baby first emerged in 2018 with his debut album Harder Than Ever. In 2020, he released his sophomore album My Turn. The LP contained collaborations with other popular rappers, including Future, Lil Wayne, Young Thug, Gunna, Moneybagg Yo, and Lil Uzi Vert.
My Turn debuted at No. 1 on the Billboard 200 albums chart and stayed there for five weeks. It eventually sold three million copies in the US and earned triple-platinum status.
'My Turn' broke a longtime Billboard chart record
Lil Baby quickly became one of rap's newest stars, and he's continued to ride that momentum to this day. In March 2022, Billboard announced that My Turn had broken a 55-year-old record: having spent 85 weeks in the top 10 of the Billboard Top R&B/Hip-Hop Albums chart, My Turn is the only album to remain in the top 10 for that long since the chart first debuted in 1965.
Prior to Lil Baby achieving this feat, Post Malone held the record for longest-running album in the top 10 of the R&B/Hip-Hop Albums chart. His 2019 album Hollywood's Bleeding held the record with 84 weeks. In total, My Turn has spent over 100 weeks on the Top R&B/Hip-Hop Albums chart.
The album itself featured songs that went on to reach the top 10 on the Billboard Hot R&B/Hip-Hop Songs chart, including "Woah", "Sum 2 Prove," "Heatin' Up," "We Paid," and "The Bigger Picture."
Lil Baby has new music on the way
It's been two years since My Turn's release, and Lil Baby is still a hot top in hip-hop. In early 2022, he collaborated with none other than Nicki Minaj for not one but two new songs: "Do We Have a Problem?" and "Bussin." Both songs are off Minaj's upcoming fifth album.
Lil Baby himself also has a project of his own coming down the pipeline. In February 2022, he tweeted that his album was album done, and that new music was on the way. He teased in another tweet in March 2022 that his time was once again coming: "My turn again."
Lil Baby almost wasn't a rapper
While he's become a successful rapper in just a few short years, it wasn't necessarily the career path that he'd always envisioned for himself. Like many other famous rappers including Jay-Z, The Notorious B.I.G., and Saucy Santana, Lil Baby sold drugs to make money before he broke into the industry. He eventually went to jail, and it changed his perspective on many things.
"Everything that I do now as a rapper, I'd be doing if I wasn't rapping," he said in an interview with VladTV. "Selling that lifestyle and an authentic lifestyle, versus most people who rap, they really fabricate it."