Lil Baby Reportedly Files for Primary Custody of Son in Feud with Ayesha Howard
Rapper Lil Baby and his former girlfriend, Ayesha Howard, have taken their feud to a new level. They are seemingly headed toward a court battle in which Lil Baby is seeking primary physical custody of their son.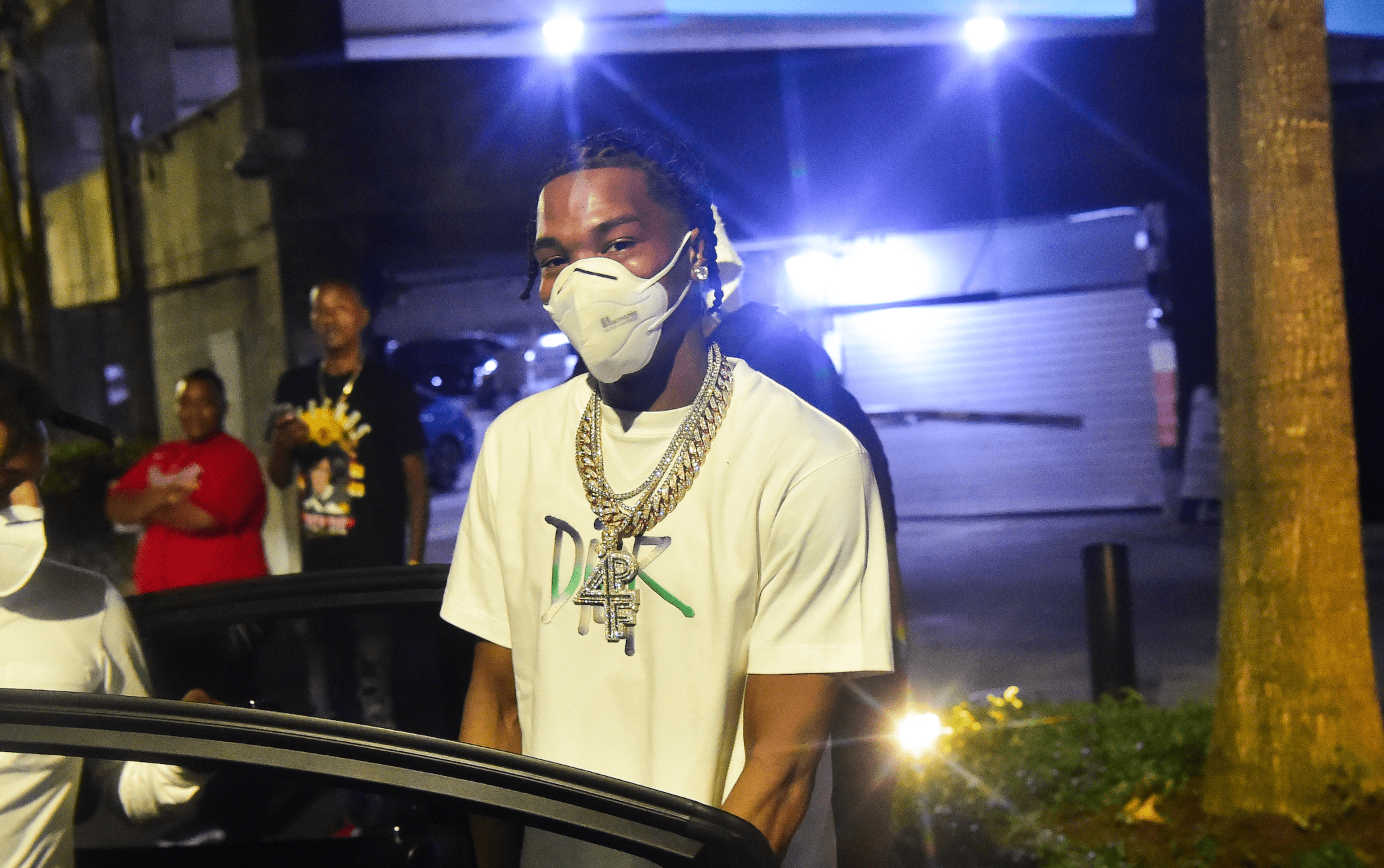 Lil Baby and Ayesha Howard have been at odds for months
Though it looked like things had calmed down between Lil Baby and Howard, it was sparked back up when Howard levied claims against him on social media. She took to Instagram to air out concerns with the rapper. She wrote on her story that their son, Jason, could allegedly not go to school because his tuition wasn't paid.
Howard said in part, "Jason's school tuition had an outstanding balance before the virus even came about. I have every email. Due to you never paying it, they took my baby off the portals so he won't receive any virtual learning programs from this school because they basically kicked him out. … You get on the internet and tell a big a** lie, then show a Rolex watch you bought Jason, who can't even tell time; but you ain't keep up with his education."
RELATED: Has Jennifer Lopez Collaborated With DaBaby?
Howard also brought up luxurious items that Lil Baby's current girlfriend, Jayda Cheaves, posted on social media. Lil Baby responded to Howard's claims, though he didn't address the tuition directly. He also took to Instagram, saying, "Crazy the s**t people do for attention…. even crazier the s**t people post…. but I take great care of both my kids …..an p.s school don't open to Aug 19 an I'm not sending my son to no d**n school…. I've actually paid for him in house tutors once they've figured dates according to COVID.."
The two are reportedly headed to court
While Lil Baby and Howard have primarily gone back and forth on social media, the situation is now going to be in the courtroom. In legal documents obtained by TMZ, Howard is "seeking a declaration of paternity and child support," from the rapper.
She alleges that he has a net worth of more than $4 million, including money that he gets in endorsement deals. Howard claims that one of the deals includes the use of a photo that their son is in. She says she just makes $25,000 a year, while the rapper has seven luxury vehicles, two of which Lamborghinis that are worth $1 million each.
RELATED: Inside Lil Baby and Gunna's Friendship and Collaboration Process
However, Lil Baby hit back at the claims and filed some documents of his own. In his papers, Lil Baby says that he covers "all expenses for the care, support, and maintenance" for their son as well as "regular support payments." Aside from this, he is also asking the court to give him joint legal custody of their son in which he would have primary physical custody.
But Howard is calling a flag on the play, saying that Lil Baby was not interested in getting primary custody. She says that he is doing this "in a retaliatory fashion and in an attempt to punish, harass, threaten, and intimidate."
For the sake of their son, hopefully the two can reach a common ground soon.