Lil Baby Shows Love for Jayda Cheaves by Calling Her 'The One'
Even though they said they weren't together a few months back, it looks like rapper Lil Baby and Jayda Cheaves are definitely in the mood for love. Lil Baby posted about her on his Instagram recently and it has fans talking about the couple.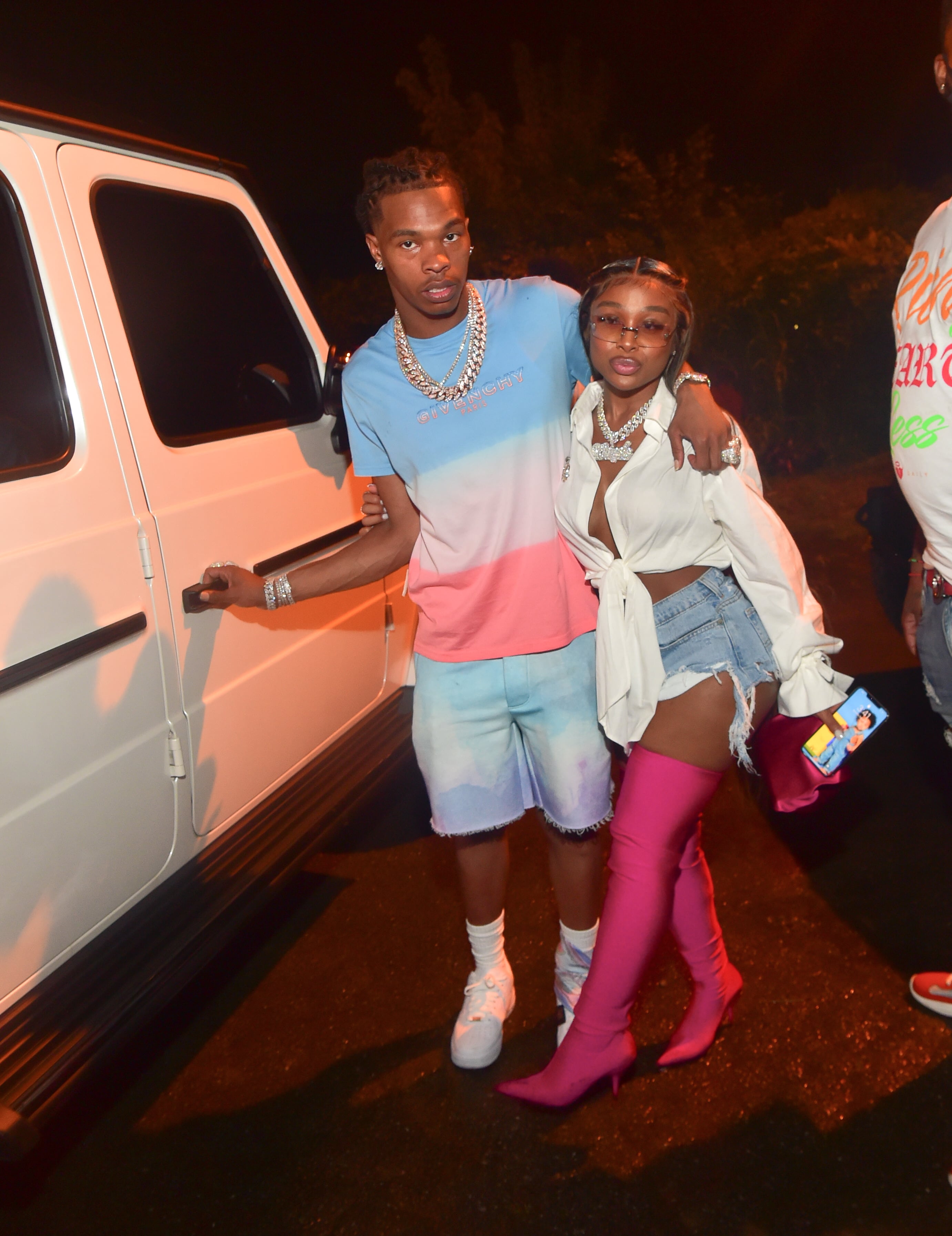 Lil Baby and Jayda Cheaves' relationship
Cheaves and the rapper have an on-again, off-again relationship. She and Lil Baby, whose real name is Dominique Jones, have been romantically linked for some time. She is known for appearing in multiple music videos of his, including "Close Friends" and "Catch the Sun." They welcomed their first child in February 2019, Loyal Armani.
Even when the couple wasn't together, Lil Baby has always only spoken good things about Cheaves. Speaking about their relationship in February 2020 when they were rumored to not be together, he said, "It ain't no like, 'still together.' She my son mama, so it ain't no way we cannot be together. Even if we not in a relationship like boyfriend and girlfriend type s**t, we got a relationship because we got a kid. We got a small kid so we gotta kick it no matter what."
Cheaves has also said similar things. She tweeted in March, "Stop trying to piece together this man interviews, songs etc because we're no longer in a relationship. We're also not beefing so plz stop with the negativity. It's no bad blood on my end. & the main focus right now is that we have a 1 year old to raise. That's it. That's all."
Despite what they both said, both have seemingly rekindled things over the past few months.
There is also drama in the relationship due to the fact that Ayesha, the mother of another of Lil Baby's children, frequently has public feuds with both him and Ayesha.
Lil Baby says she is 'the one'
Lil Baby dedicated a recent post on social media to Cheaves. The photo was taken when they were out at a club recently, presumably in Atlanta. "My baby mama rawrer than alot of you n***s," he wrote. "Love you 4eva Wayda."
On Instagram, several fans seemed to through the couple a lot of support. "He know ain't nobody better than Jayda," said one person. Another person said, "He gon marry her for sure." Someone else said, "Idc what y'all say, y'all some haters..they cute."
Still, other people appeared to be critical of the duo. One fan commented, "Why are they so cupcakey all of a sudden?"
"He's definitely just tryna make Ayesha mad lmaoo," said someone else added.