Is Lil Baby's On-Again, Off-Again Girlfriend Jayda Cheaves Feuding With His Ex Ayesha?
Due to Lil Baby's massive, recent success, his relationship with Jayda Cheaves, has been given a lot of media attention. On social media recently, a woman named Ayesha, who has a child by the rapper, spoke about her relationship with Cheaves. The two were rumored to be feuding. Cheaves and Lil Baby also have a child together.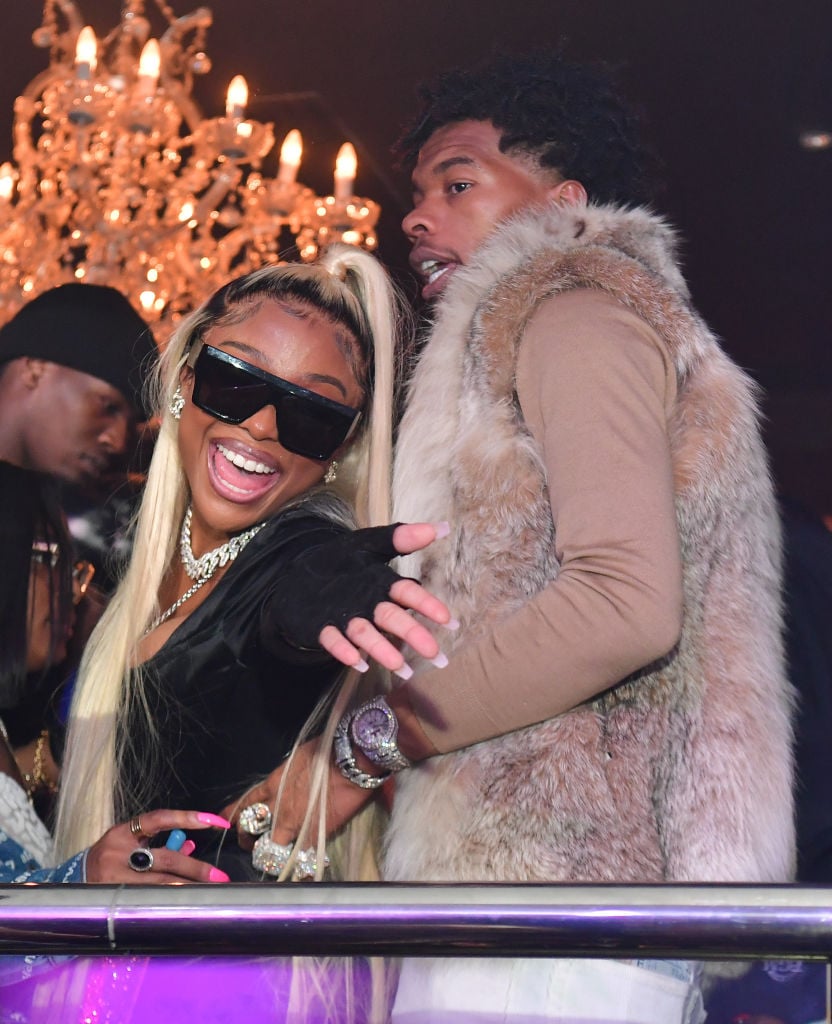 A short history of Lil Baby and Jayda Cheaves relationship
Lil Baby and Cheaves have an on-again, off-again relationship. Cheaves and the rapper, whose real name is Dominique Jones, have been linked for some time. She has appeared in several of his music videos, including "Close Friends" and "Catch the Sun." In February 2019, the duo welcomed their first child.
When they weren't together in February 2020, Lil Baby spoke about the relationship on The Morning Hustle. "It ain't no like, 'still together.' She my son mama, so it ain't no way we cannot be together. Even if we not in a relationship like boyfriend and girlfriend type s**t, we got a relationship because we got a kid. We got a small kid so we gotta kick it no matter what."
Sharing similar sentiments, Cheaves tweeted back in March, "Stop trying to piece together this man interviews, songs etc because we're no longer in a relationship. We're also not beefing so plz stop with the negativity. It's no bad blood on my end. & the main focus right now is that we have a 1 year old to raise. That's it. That's all."
RELATED: Lil Baby Says He's Not Doing Features Anymore — but There's a Twist
However, despite what they both have said, it does seem like the two have repaired their relationship and are once again boyfriend and girlfriend. They were spotted kissing in May around Memorial Day. Also in May, Cheaves was heavily criticized on social media for essentially saying that children have a negative impact on the relationship of their parents.
What Cheaves said recently about Ayesha
It is well-documented Cheaves and Ayesha haven't always had the best rapport with one another. Back in January, it was speculated that they were subtweeting each other on Twitter when speaking about staying in romantic relationships.
However, on Instagram recently, Ayesha denied claims that she is feuding with Cheaves. She said, "Y'all creating fake pages to show me Jason walked in on Jayda's live[?] I personally think it's a beautiful sight, my son is in the presence of his dad's girlfriend/stepmom."
RELATED: Inside Lil Baby and Gunna's Friendship and Collaboration Process
She also asked people on social media to not stoke the flames and instigate drama between the two. "This is the way things should be, I can't wait till you women find peace within yourselves so that you can stop trying to interrupt everyone else's," she said. "There is absolutely no drama between this family now go make peace with your own," she added.
For all parties involved, it is great that everyone can at least have a cordial relationship, especially for the kids.