Lil Dicky's 1 Music Video Cost $700,000 to Make
Some people might know Dave "Lil Dicky" Burd from the FX series Dave. But he's more than a TV star. 
Lil Dicky is a well-known rapper from Philadelphia, Pennsylvania, known for his comedic rap music. After his song "Ex-Boyfriend" went viral in 2013, nothing could stop Lil Dicky — not even a $700,000 price tag for a music video.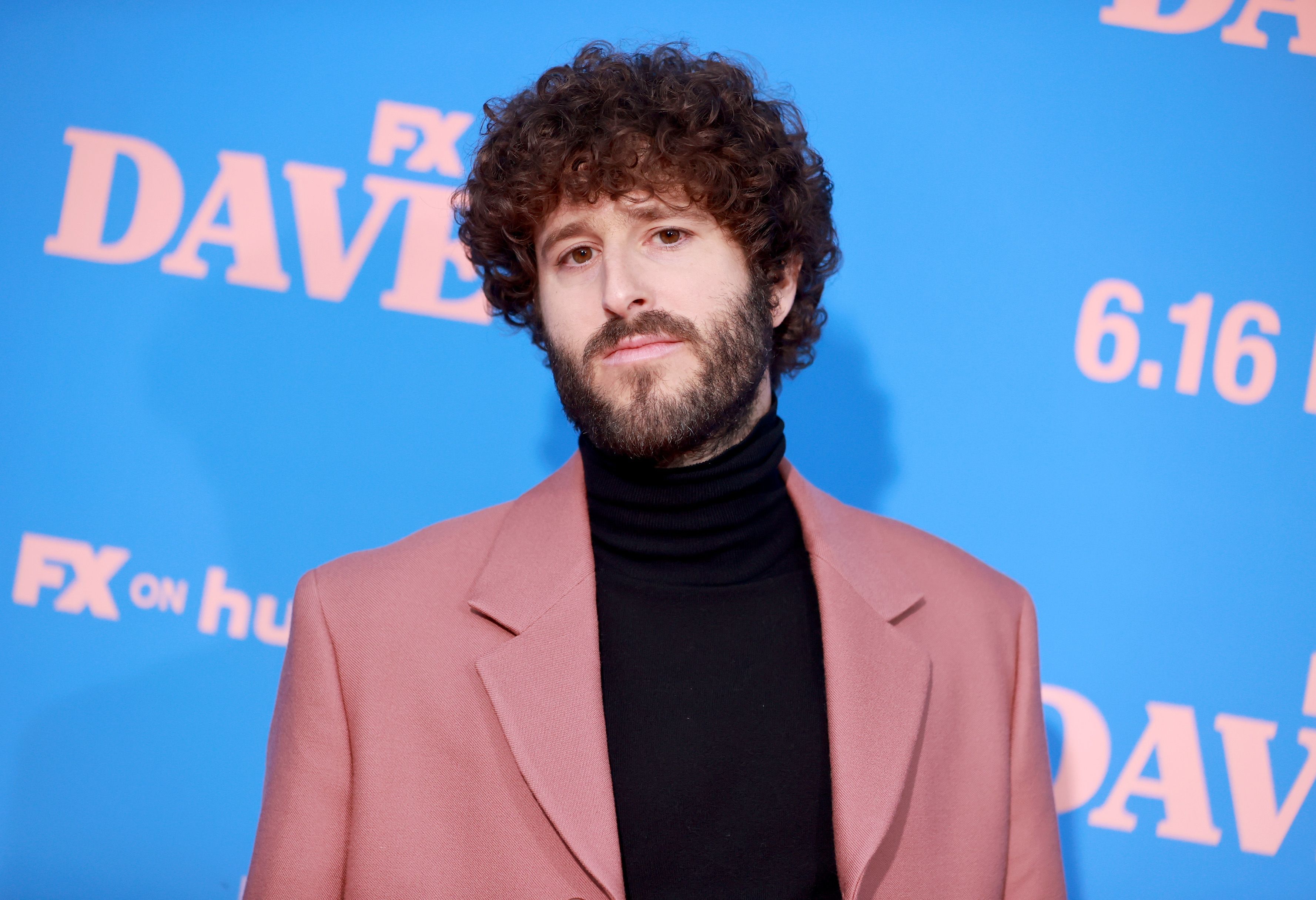 'Pillow Talking' is Lil Dicky's meta manifesto
"Pillow Talking" clocks in at almost 11 minutes. The music video is an impressive manifesto about war, religion, and politics. 
In the video, Lil Dicky and an unnamed woman (played by his Dave co-star Taylor Misiak) finish having sex. Then, they smoke marijuana together and try to "pillow talk" as they fall asleep. But when Misiak's role brings up her brother serving in the Army, Lil Dicky opens a can of worms. 
"Do you f— with the war?" he asks her. Misiak's woman is angry with this question, but Lil Dicky continues anyway. From whether or not the military is prepared for an alien invasion to the existence of God, Lil Dicky mentions almost every topic that's in bad taste to talk about with strangers.
One argument leads to another, each illustrated by CGI. That includes an adorable version of Lil Dicky's brain, aptly named Brain.
Lil Dicky's 'Pillow Talking' is one of the most expensive music videos ever
According to Inverse, the "Pillow Talking" music video cost $700,000 to make. That's because of the extensive CGI of dinosaurs and aliens, not to mention actor John C. Reilly's cameo appearance as God.
As Stereogum points out, the hefty price tag "Pillow Talking" makes it the 49th most expensive video of all time. The $700,000 cost puts Lil Dicky's video between the cost of producing Britney Spears' "Hold It Against Me" and "Oops!…I Did It Again" videos.
"CGI is so f—— expensive," Lil Dicky explains to a fan on Reddit. "When I talk about dinosaurs, you can do some cheap, cheesy animation or try to make it look as real as the movies." 
The rapper admits he also had more money to spend on music video production than he did previously. "I also have way more money in the bank than I did when 'Save Dat Money' came out, so I could make these moves easier," says the rapper. 
'Save Dat Money' music video cost Lil Dicky way less to make
Lil Dicky doesn't always spend hundreds of thousands on music videos. The video for his song "Save Dat Money" literally saved him money.
RELATED: 'Dave' FX: Benny Blanco Was Sent the Sex Toy From 'Antsy'
"Rap game got it all wrong," Dicky's song says. "We ain't 'bout to go and spend money just to flex on them."
"Save Dat Money" features luxury sports cars, mansions, yachts, and cameos from athletes and A-list celebrities. But Lil Dicky didn't spend a dime. As Billboard reports, Lil Dicky saved $30,000 making the video in the cheapest way possible.
When Lil Dicky released "Save Dat Money," his star was still rising. But he probably would have still made the video the same way because that's kind of the point.