Lil Dicky's Dream Job Wasn't Becoming a Rapper
Dave Burd — better known by the stage name Lil Dicky — is a successful rapper with a new comedy series on FXX. Before he became a rapper and television star working with the likes of Kourtney Kardashian and Justin Bieber, Burd had other career aspirations. 
Find out what Burd dreamt of becoming before he became a viral sensation.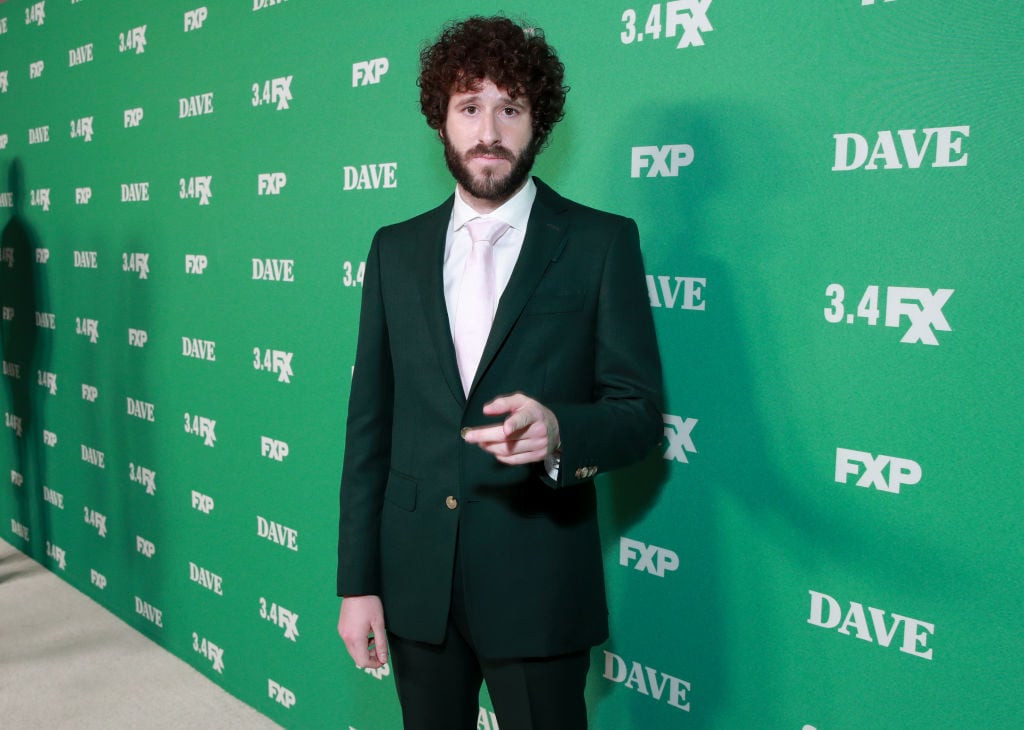 Dave Burd became a viral success overnight
Burd was born and raised in Cheltenham Township, a suburb of Philadelphia, Pennsylvania. After he graduated from the University of Richmond, Burd wrote NBA playoff commercials for the Goodby Silverstein and Partners advertising firm. 
He was working a desk job when the music video for "Ex-Boyfriend" went viral on YouTube in April 2013. He the agency the next day to pursue rapping full time. Since then, Burd has worked with famous artists like Chris Brown, Snopp Dogg, and Brendon Urie. 
Dave Burd wants people to see him 'as a human being' 
In March 2020, FXX debuted Dave, a semi-autobiographical series about Burd's early career in the music industry. The series analyzes the more mundane aspects of Burd's life before his viral success. Dave may be semi-autobiographical, but there is a lot of truth to it. Many of the character's personal qualities, including Dave's congenital disability, are true. The stories in many of the episodes are based on true events in Burd's life, including the heartbreaking break up in episode 9 of season 1. 
Since going viral, Burd has felt like his fans only view him as a joke regarding the male anatomy. With Dave, Burd hopes to change people's perspectives. He wants to be seen "as a human being, not just a three-and-half-minute song," he explained to The Wrap. "I'm hoping that people just have a chance to understand me in general. I feel like a lot of what people see of me is of the front-facing rapper. It's hard to really know who a person is when they're rhyming. For me, I just wanted people to see who I am as a person and what it's really like."
'Dave' is allowing Lil Dicky to fulfill his childhood dreams 
Before he became a successful rapper, Burd aspired to become a stand-up comedian. "I've always wanted to be a comedian my whole life," Burd said. "Ever since I was a kid, my favorite thing to do was make people laugh. So I was like, 'How can I achieve that dream?" Dave was the answer to that dream. 
"I became a rapper actually as a result because I thought that was a good way for people to notice me," he explained. "I didn't know I was destined to be a rapper." Now, thanks to FXX and Burd's talent for writing, he gets to be both a rapper and a comedian.
Lil Dicky will continue with comedy 
FXX confirmed another season of Dave, which means Burd gets to continue living out his dream of being a comedian. Since the series is based on Burd's life, there's plenty of material to work with!