Don't Record 'Montero (Call Me by Your Name)' Just Yet; Lil Nas X's Latest Claim That It's Being Pulled From Spotify Might Be Another Brilliant Marketing Ploy
Lil Nas X is the king of the internet right now and that doesn't come by accident. Not only does he have a hit song with "Montero (Call Me By Your Name)," but it went viral on TikTok and the video did massive numbers on YouTube as well. It's, in part, due to the fact that it stirred up controversy thanks to the religious and Satanic imagery used. But it's also just another bop for the musician. 
Now, Lil Nas X is sharing that the song is mysteriously disappearing from streaming platforms. Or it might start to weirdly give users problems when they go to listen to it. But you don't have to go screen record all forms of the song just yet. 
Lil Nas X tweeted out that 'Montero (Call Me By Your Name)' might not be available after today (April 13)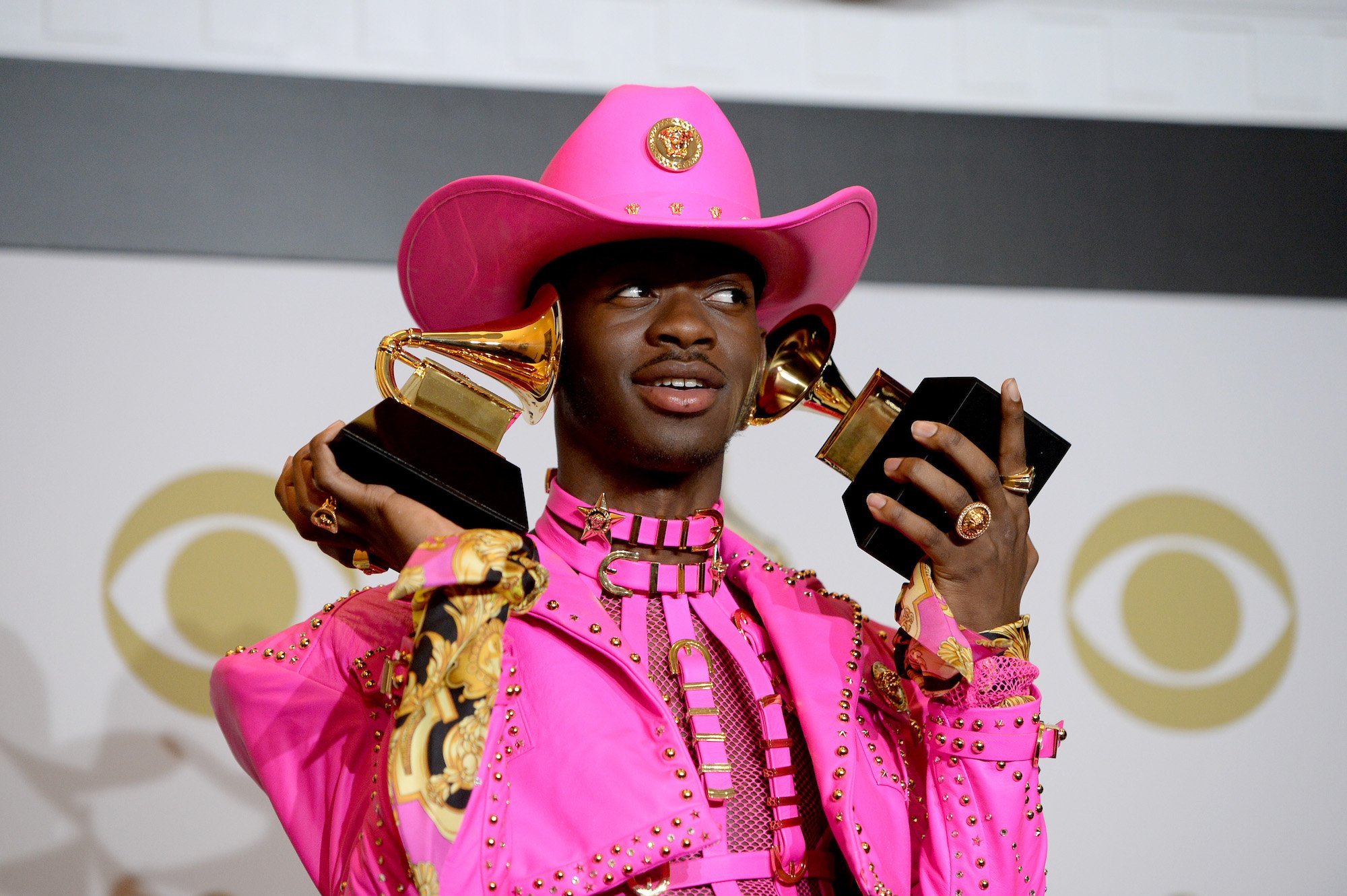 "Montero (Call Me By Your Name)" premiered on March 25, on YouTube, and it's been some conservatives' nightmare ever since. But fans have been blasting it. 
However, out of the blue, on April 13, Lil Nas X tweeted, "since call me by your name is no longer working on many streaming services i will be uploading the audio to pornhub at 3pm est."
He didn't elaborate, but sometimes people have been known to post copyrighted material on that adult website, even if it's not explicit. So fans started freaking out, thinking that the song was going to be pulled after its successful run. 
Then an hour later he tweeted:
"not even joking. everybody stream call me by your name hard today because it may no longer be available tomorrow and there's nothing i can really do about it. thanks for all the support tho!"
Again, there wasn't a reason why the song would be in trouble. This comes one day after he tweeted out that the song was Numer 1 in the world. 
However, it looks like it works fine for many, despite some Twitter users freaking out
As one can imagine, his fans were not happy about the possibility of losing their new favorite song from Spotify, YouTube, or other streaming sites. Some even joked about the fact that they might have to go to a porn site to listen to the song or watch the video. 
There was alleged proof with screenshots of the song missing from platforms already, which Lil Nas X retweeted. One fan posted about it not appearing on AppleTV and another posted an alleged video of Spotify completely skipping over the song. Again, all of these were shared by Lil Nas X. 
However, according to Billboard, "Montero (Call Me By Your Name)" isn't in peril of being pulled from the internet or from public consumption. Plus, both the regular version and "Satan's Extended Version" are playable on Spotify at the time of publication. And it's still on YouTube as well.  
This isn't the first great way Lil Nas X has used the internet for his most recent single
So the fact that Lil Nas X started his own Satanic Panic among his followers on April 13 surrounding his song and retweeted specific tweeted to back it up might just be his newest way to keep some hype around the tune. 
Another way was with the release of his knock-off Nike "Satan Shoe." The shoe was in partnership with MSCHF but was modeled after Nike Air Max 97s. They were black with a pentagram and real blood in them (allegedly) and there were 666 of them made, to go with the devilish vibes of the video. And with the stuff that annoyed everyone. 
Nike sued MSCHF for copyright infringement. However, Lil Nas X rode that anti-apology out all the way through the internet as best he could. Again, he knows how to market himself and use the internet better than a lot of artists today, and this "song getting pulled" ploy might be just another version of that.