Lil Nas X Wants His Career to Follow a Similar Path As 1 Famous Rapper
Lil Nas X has been making headlines for well over a year now, especially with his latest music video release for his hit song "MONTERO (Call Me By Your Name)". The celebrity's music video has sparked controversy, especially among more conservative political spaces due to its themes of heaven, hell, and sin. Who is the man behind the song and music video, and whose career does he most want to emulate?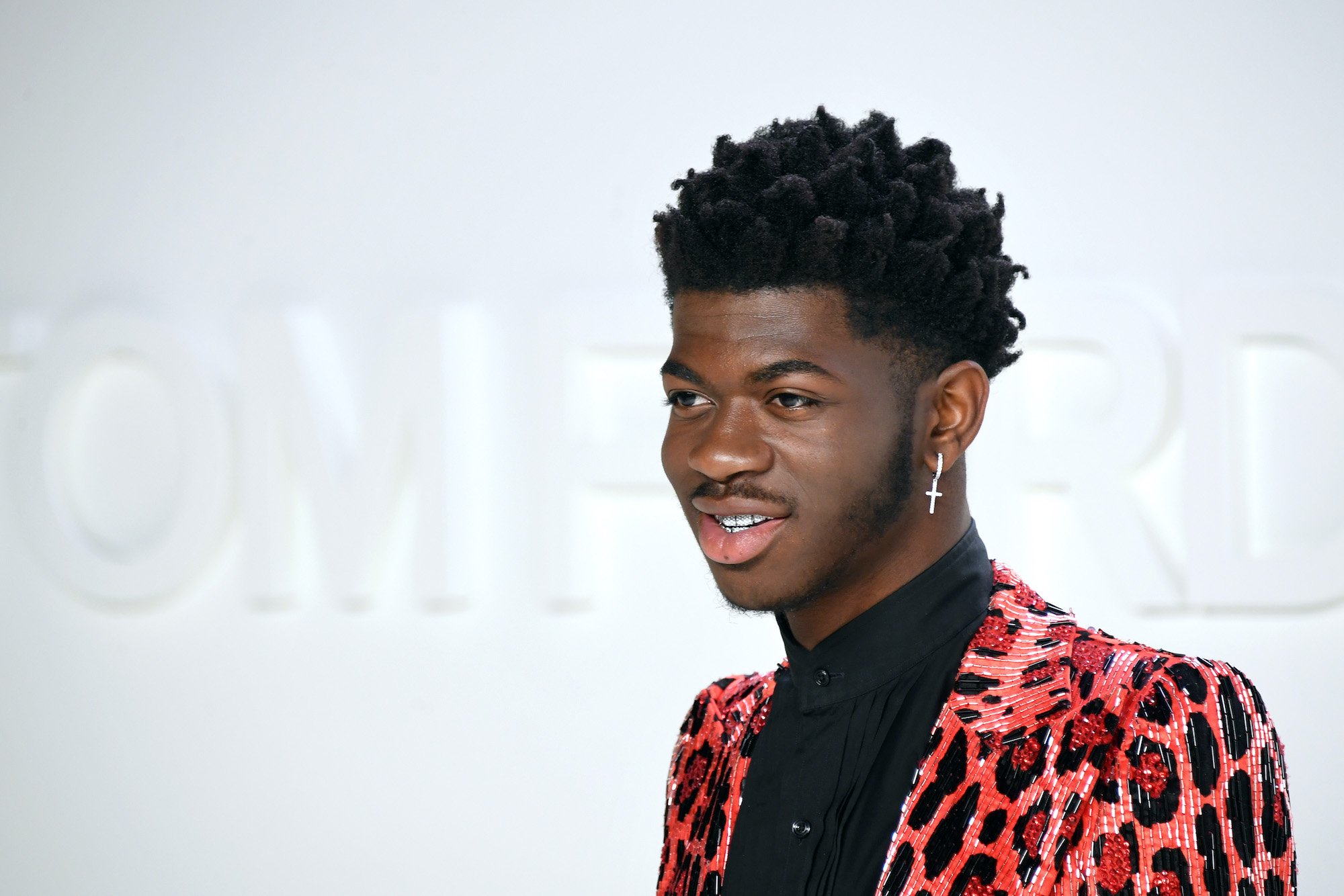 Who is Lil Nas X?
Montero Lamar Hill, Lil Nas X, was born in 1999 in a suburb of Atlanta. The 21-year-old started on his path to fame through social media doing comedy on Facebook, Instagram, and Twitter. In 2018, he released "Old Town Road", a unique country rap song, which catapulted him to fame quickly over the popular app TikTok.
Lil Nas X created the song using cheap beats, samples, and studio time, and it debuted at number 83 on Billboard's Hot 100, eventually hitting the top spot. After the success of "Old Town Road," Lil Nas X also released his first EP, 7. During the summer of 2020, he announced that he was almost done with an upcoming album, which is now known to be called Montero and will be released in the summer of 2021. Lil Nas X has had his fair share of controversies, which has undoubtedly helped his name recognition.
His name hit the headlines in March 2021 when he announced the release of Satan Shoes, which were said to contain a drop of human blood, with the Brooklyn-based art studio MSCHF. Satan Shoes were controversial beyond the name and the fact that they contained human blood, as Nike had no part in their creation. MSCHF ended up losing a lawsuit by Nike for trademark infringement. As a young rapper, Lil Nas X has a long career ahead of him. Evidently, he is hoping to follow in the footsteps of Drake's career trajectory. 
Drake's career trajectory: from acting to rapping
Aubrey Drake Graham, born in 1986 in Canada, didn't start his career in rapping like many modern-day musicians. Instead, he took to the camera, getting his start in the Canadian teen show Degrassi: The Next Generation. Graham portrayed a character named Jimmy Brooks, a high school athlete who was shot by a classmate and became physically disabled as a result. He acted on the show between 2001 and 2008, appearing in 100 episodes in total. 
In 2006, Drake released his first mixtape, Room for Improvement before releasing several more mixtapes. Drake got his musical breakthrough in 2010 with the release of his first album Thank Me Later. Since then, he has released four more albums, with another coming out in April 2021. Each of his albums have topped the Canadian and US charts. According to IMDb, Drake has also served as the executive producer of several projects, including the HBO show Euphoria, a drama starring Zendaya. 
Lil Nas X wants to follow in Drake's footsteps
For the duration of his career, Lil Nas X has never appeared to be anyone but himself. It turns out, this has been his goal, citing Drake's career trajectory as one that he hopes to emulate. In a video released from Vogue. Lil Nas X remarks that "Whenever I think about the direction I want my career to go in, I think about Drake. How he always manages to keep moving, you know?" Lil Nas X continues on to observe that, "He manages to stay with the times without trying to be like everybody else. He's still Drake, and he always comes out on top." Time will tell whether Lil Nas X is able to follow in the footsteps of Drake, but so far, he looks to be on the right path.