Lil Wayne Is Reportedly Engaged! Who Is His Fiancée?
Lil Wayne has lived in the spotlight for more than two decades. He rose to fame while still in his teens as a member of the '90s hip hop group Hot Boys before embarking on a successful solo career.
Throughout his time in the public eye, Lil Wayne has been linked to many women, but none of the relationships have stuck. However, it now seems that he has found that special one and is ready to settle down.
New reports say that Lil Wayne is engaged to his rumored girlfriend, La'Tecia Thomas. But just who is she? And how long has she been dating the "A Milli" artist? Here's what we know.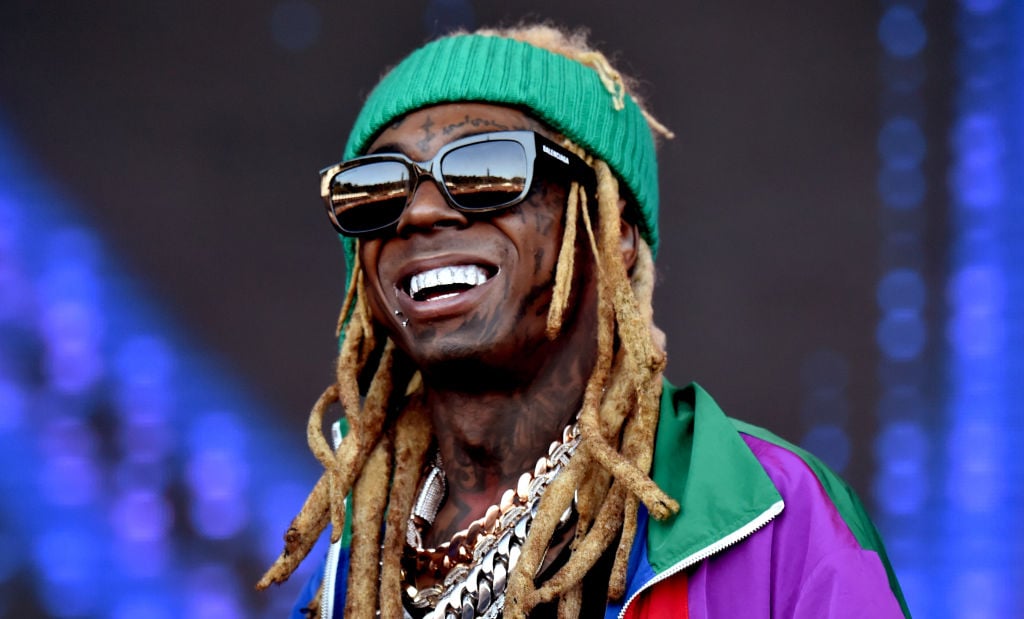 Who is Lil Wayne's fiancée, La'Tecia Thomas?
Thomas is an Australian model who is signed to Wilhelmina. She has more than one million followers on Instagram, where she shares professional photos, body-positive messages, and other inspirational posts.
Before becoming a model, Thomas experimented with photography.
"I used to do street photography for a brief moment in my life to teach myself the basics on how to use a camera," she told Missguided's blog in 2017. "What I didn't realize was that I loved capturing people in whatever moment they were in and their expression. Being able to capture a moment is just so magical. If I weren't doing what I loved, I'd probably be a photographer."
How did Lil Wayne and La'Tecia Thomas meet?
This is unclear, at the time of this writing. But sources say that they met in the summer of 2019. One of her friends reportedly told the entertainment website Urban Islandz that she and the "Lollipop" rapper "instantly fell in love with each other from the moment they met."
It appears that they have never publicly acknowledged their relationship. But Thomas has posted photos in what appears to be Lil Wayne's home and left flirty messages on his social media pages. They also reportedly celebrated the New Year together.
Thomas has since been seen wearing a massive sparkler on that finger. Rap-Up first broke the engagement news on Jan. 7, noting that Thomas had been wearing the ring since October 2019.
Has Lil Wayne been married before?
Yes. Lil Wayne was married to his childhood sweetheart Toya Wright from 2004 to 2006. They share one daughter, Reginae Carter, who was born in 1998. Wright told VLADTV in 2014 that she and Lil Wayne made the "mutual" decision to split up due to their conflicting lifestyles.
"We just knew we couldn't do it," she explained. "We wanted two different things in life. I'm a person that's very family-oriented. I do a lot of things with my family, my daughter. His career is totally different. His lifestyle just didn't match what I was looking for." But she noted that she and her ex were still good friends.
Lil Wayne has been engaged many times
While he's only been married once, Lil Wayne has many engagements under his belt.
He reportedly proposed to a woman named Dhea Sodano in 2012 after about a year of dating. It appears that they split in early 2019 after Sodano accused another woman of sleeping with the "Mrs. Officer" rapper.
In 2002, Lil Wayne got engaged to R&B singer Nivea. The two kept quiet about their romance but Nivea revealed in 2019 that Lil Wayne had proposed on an elevator and that she'd secretly sported the engagement ring in her "Laundromat" video. The pair dated off-and-on in the 2000s before breaking up for good shortly after Nivea gave birth to their son, Neal Carter, in November 2009.
At some point, Lil Wayne was also engaged to Lauren London, who is best known for her lead role in ATL (2006) and her later relationship with Nipsey Hussle. London told Kathleen Cross in 2011 that she met Lil Wayne when she was 15 and went on to date him. They share one son, Kameron Carter, who was born in September 2009.
(Lil Wayne also has a son, Dwayne Carter III, with his ex-girlfriend radio host Sarah Vivian. Dwayne was born in 2008.)
Hopefully, this latest rumored engagement will go the distance.