Lil Wayne Was In the Same Prison Cell Block as Ashanti's Stalker
Lil Wayne, like many other rappers, has served time in prison before. While he was locked up, he shared his prison cell block with someone who was convicted of stalking Ashanti
Lil Wayne has been a widely respected rapper for years, even during his time in prison over a decade ago. While he was behind bars, Wayne crossed paths with someone who had a connection to another music star: R&B singer Ashanti.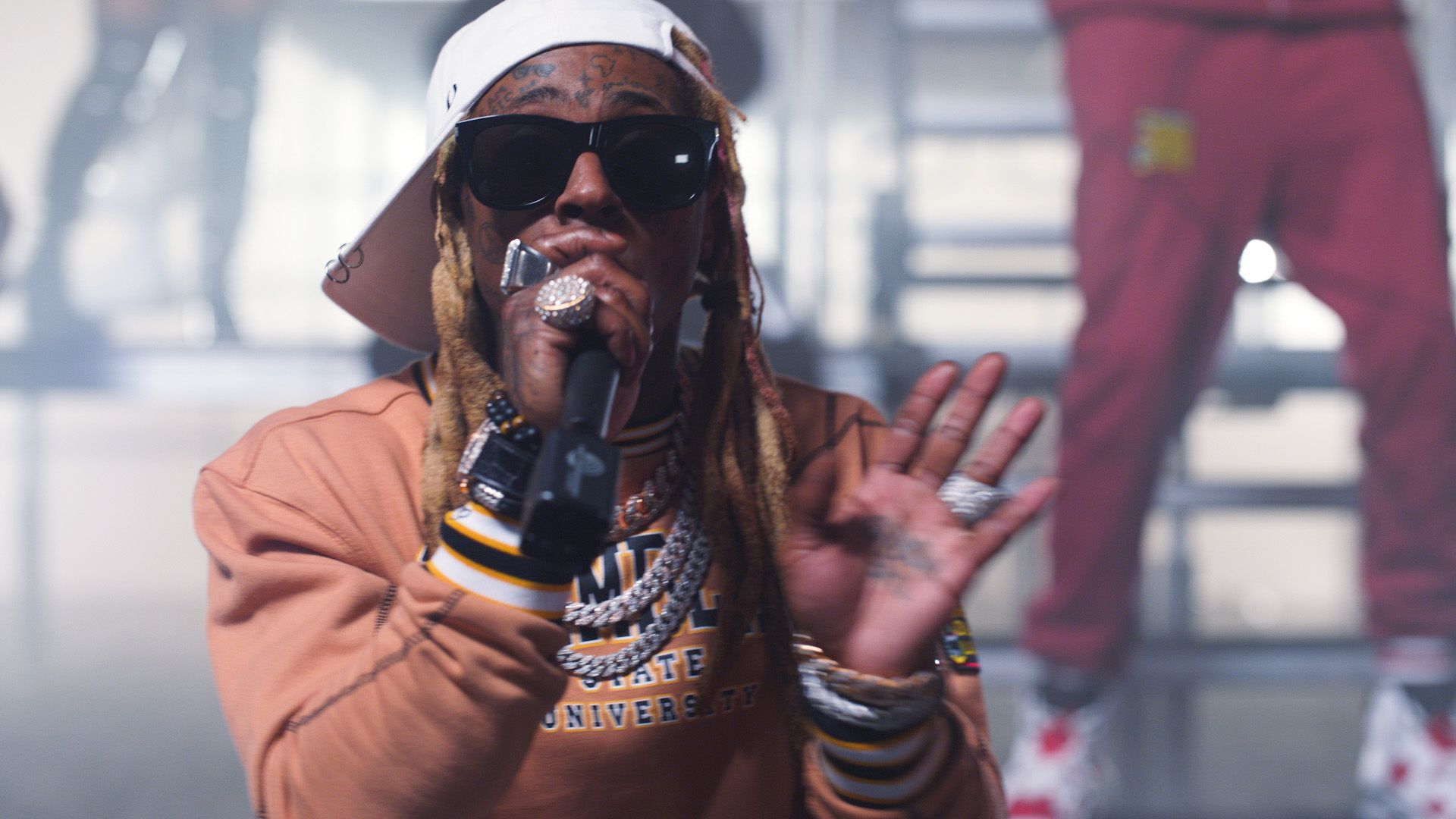 Lil Wayne went to prison in 2010 for a firearms charge
In 2007, Lil Wayne was arrested in New York City for criminal possession of a firearm. He pleaded guilty in October 2009. And in March 2010, the "Lollipop" rapper was given a one-year sentence in NYC's harsh Rikers Island prison.
While Wayne was at Rikers Island, correctional officers found him in possession of contraband: an MP3 player, charger, and headphones.
In April 2010, a month after he started serving his sentence, Wayne's friends created a website called Weezy Thanx You, which published letters written by Wayne while he was incarcerated. In his first letter, titled "Gone 'Til November," Wayne said he was in good spirits thinking about his children and was spending his time working out regularly and reading the Bible every day.
Wayne was released from Rikers Island in November 2010, after serving eight months of his year-long sentence and getting out on good behavior.
Lil Wayne was in the same cell block as Ashanti's stalker
In a 2021 interview on The Breakfast Club, singer Ashanti revealed that she had a connection to one of Wayne's cell-mates. A man who had been convicted of stalking her was locked up in the same part of the prison as Wayne.
"The wildest part of that situation is he was actually in the jail with Wayne. They were in the same cell block," the "Foolish" singer recounted. "So when Wayne got out… We had a session together in Miami, and he was like, 'Yo, sis, I gotta tell you about this guy.' So we started talking, and he's like 'Yo, he's crazy!' and I said 'Oh my God, I can't believe my stalker was in the same cell block as Wayne."
Ashanti faced her stalker in court
In 2016, Ashanti faced her stalker, Devar Hurd, in court and even got on the stand to answer his questions, as he was representing himself. Hurd asked Ashanti about the things she does at her concerts, including giving lap dances.
In her interview with The Breakfast Club, Ashanti admitted that she never had any contact with Hurd before he started sending her vulgar messages on Twitter.
"How it started was an eye-opener and something I had to learn," she said. "They were like, 'Well, why do you feel like she wants to be with you? Why are you pursuing?' And his response was, 'She made eye contact with me at the show in Chicago.'"
In 2021, Hurd found himself back in another courtroom after violating a restraining order after he was released. Jurors convicted Hurd on nine counts of misdemeanor criminal contempt, stalking, and harassment.