Lin-Manuel Miranda Adapted This 2000 Comedy for Broadway Years Before Creating 'Hamilton'
Five years after its Broadway debut, Lin-Manuel Miranda's Tony-winning musical Hamilton hit Disney+. The release is more of a filmed stage performance than an actual movie but is still technically the first of Miranda's stage productions adapted into a film. Now the In the Heights keeps that trend alive in 2021. However, some Miranda fans might not know before he created Hamilton, he adapted a hit movie into a Broadway musical.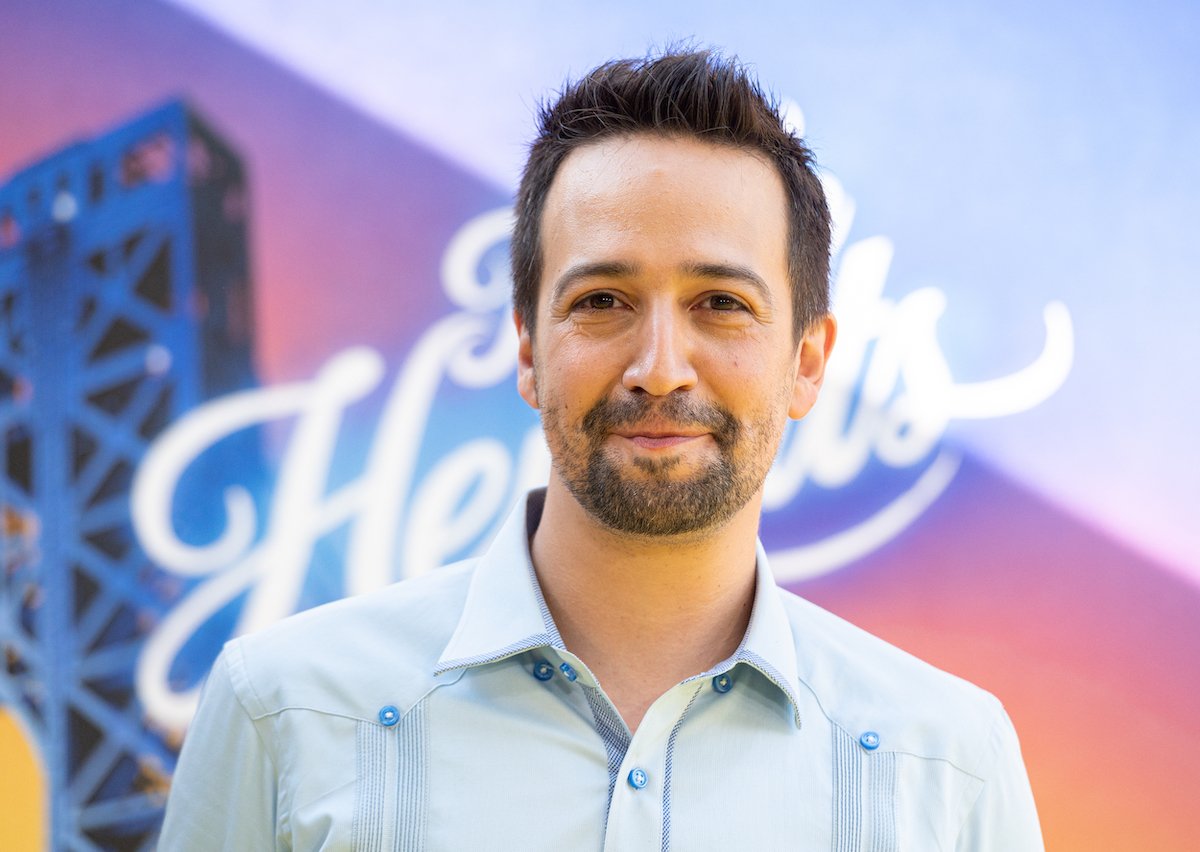 Lin-Manuel Miranda created 'Hamilton' and 'In the Heights'
Miranda didn't start to become a household name until Hamilton became a phenomenon. Since then, however, he's been steadily gaining traction in the entertainment industry. Miranda is one Oscar short of hitting EGOT status — in which a single artist wins an Emmy, Grammy, Oscar, and Tony — and his work with Disney has only boosted his profile further. Post-Hamilton, he's written music for Moana and the upcoming The Little Mermaid.
In addition, Miranda brought his Broadway flair to a supporting role in 2018's Mary Poppins Returns. But before all that, he made his name as the composer, lyricist, and star of In the Heights. That show in many ways set the stage for Hamilton. And with the In the Heights movie currently earning critical raves, it feels like a matter of time until a proper film adaptation of Hamilton gets made.
RELATED: How 1 'Hamilton' Star Hopes the Tony-Winning Musical Compares to the MCU
He previously worked on adapting a hit comedy movie for Broadway
With his own work being adapted for the big screen, Miranda's career is coming full circle. After he created In the Heights but before Hamilton, he worked with Tom Kitt and Amanda Green on the music and lyrics, respectively, of Bring It On: The Musical. The show is loosely based on the 2000 movie starring Kirsten Dunst, Eliza Dushku, and Gabrielle Union. And similarly, it focuses on a cheerleading competition.
The stage version of Bring It On debuted first in Atlanta in early 2011 before expanding to a national tour later that year. In 2012, the show made its Broadway premiere, where it played from August to year's end. Although Bring It On: The Musical wasn't Miranda's brainchild, it's worth noting how his contributions played a role in his success. And for fans eager to follow more of his work, this is one project they might have overlooked.
RELATED: 'In the Heights': The Subtle 'Hamilton' Easter Egg Fans Might Have Missed
Lin-Manuel Miranda continues to blend cinema and theater
Now that Miranda is fully entrenched in Hollywood, it doesn't look like he's going anywhere. In fact, he looks to be leaning more into the movie side of things than ever before. He lends his voice to a role in the Sony animated film Vivo, for which he also composed the music. Likewise, he's written music for Disney's 2021 release Encanto as well as the aforementioned live-action adaptation of the studio's The Little Mermaid.
Perhaps most exciting though is Tick, Tick… Boom! The upcoming movie — based on Jonathan Larson's (Rent) stage musical — will be Miranda's feature directorial debut. Starring Andrew Garfield and Vanessa Hudgens, the film centers on an aspiring composer who suffers a mid-life crisis at the age of 30. The movie has the potential to establish Miranda as a filmmaker as well as a composer. So he may get that Oscar yet.