Lin-Manuel Miranda Wants an 'Encanto' Disney Ride Before a Sequel or TV Show, 'The Imagineers Are on It'
Lin-Manuel Miranda explains why he wants to see an 'Encanto' Disney attraction before the studio moves forward with a sequel.
Disney always finds a way to incorporate their most popular films into their theme parks. With the recent success of Encanto, especially with the song "We Don't Talk About Bruno," Disney Imagineers are no doubt discussing ride possibilities behind the scenes. Lin-Manuel Miranda, the songwriter for Encanto, says he wants to see a ride come to a Disney park before talks of a sequel or a TV show. 
'Encanto' became a hit after landing on Disney+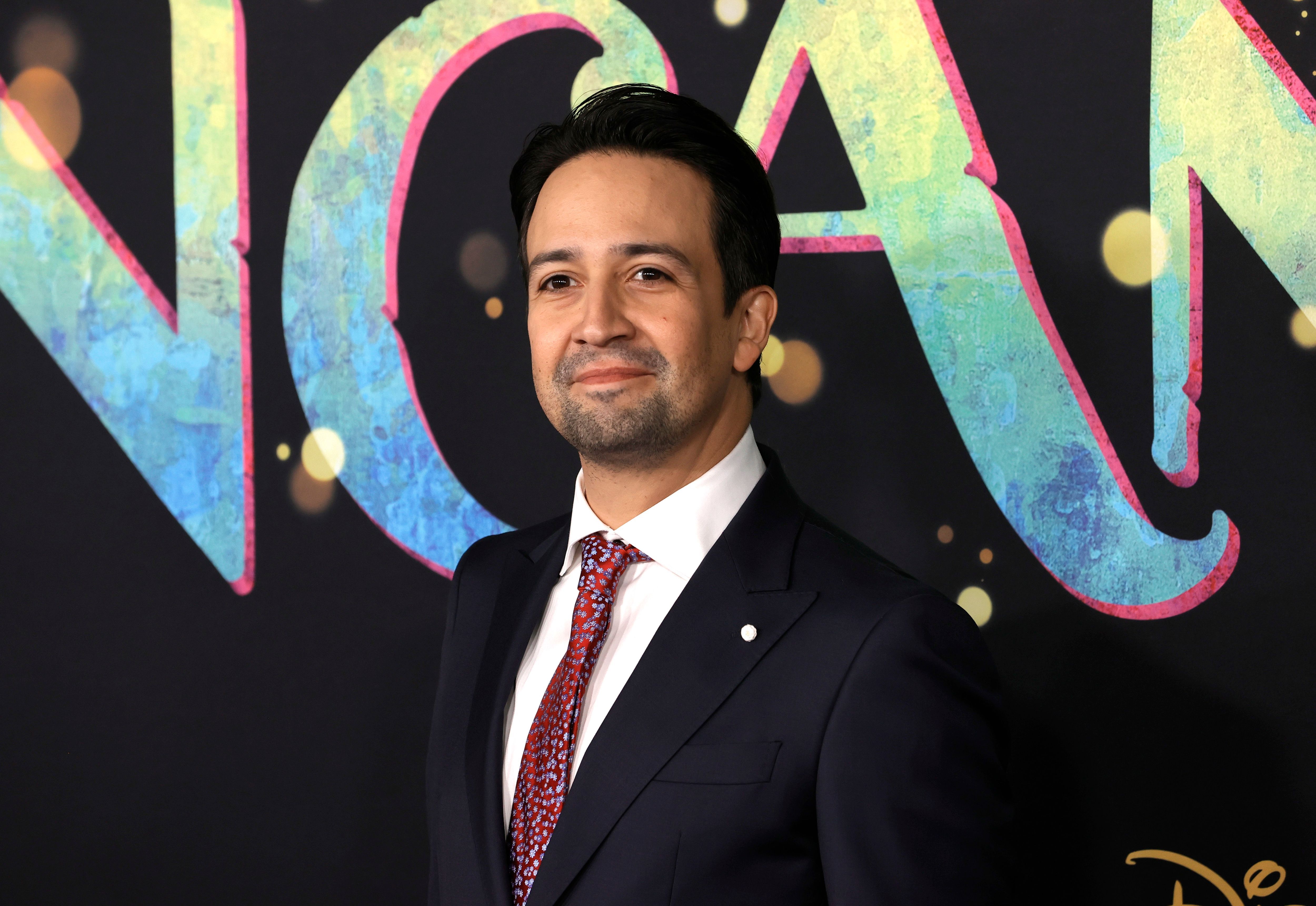 While Encanto hit theaters in Nov. 2021, it wasn't until it debuted on Disney+ in December that it became a sensation. Many enjoyed the story of the Madrigal family and the Colombian representation, but it was the soundtrack from Miranda that caught everyone's attention. 
"We Don't Talk About Bruno" is still a viral hit and became one of the most popular Disney songs ever. Other songs like "Surface Pressure" and "The Family Madrigal" also gained popularity. "Dos Oruguitas" was nominated for Best Original Song at the Academy Awards. Miranda, the creator of Hamilton, continues to be a hit-maker for Disney as he also wrote the music for Moana and had a role in Mary Poppins Returns. 
Lin-Manuel Miranda wants an 'Encanto' ride at a Disney park
In an interview with Insider, Miranda was asked if there are any plans of making an Encanto sequel or a TV show for Disney+. The songwriter shared that he would prefer that Disney makes an Encanto ride for either Disneyland or Walt Disney World before anything else.
"It was funny because everyone's like, 'Will there be a sequel? Will there be a show?' and I said, 'I want a ride before I want any of that,'" Miranda said.
Miranda also seemed to confirm that while he doesn't know exactly what it is, the company is working on bringing Encanto to their parks. 
"The Imagineers are on it," he confirmed. "I don't know what they do or where they live, but I know they're on it."
His recent comments are similar to ones he shared prior with The Wrap. Miranda shared that he talked to Disney CEO Bob Chapek about possible ideas for an Encanto ride that Disney could make. 
"I talked to him and said, 'I know there's a world in which this casita lives in a theme park and we get to actually walk through it in real life,'" Miranda explained. He added that he wants to "go in and out of this casita and see those characters and see the house respond because that's something Disney can do that no one else can do."
Other celebrities want the Madrigal family to come to Disney parks
Miranda isn't the only person who wants an Encanto attraction. Frozen actor Josh Gad shared a January tweet where he called for a Colombia pavilion to be added to Epcot that would also include an Encanto ride. 
In addition, many Disney fans want an Encanto attraction and could be getting their wish granted soon. As of now, Tarzan's Treehouse at Disneyland in California is currently getting a new theme. While Disney hasn't officially announced what it is, rumors are swirling that it will be a walkthrough Encanto attraction, possibly allowing guests to walk through the casita. 
Encanto is streaming on Disney+.