Lin-Manuel Miranda Isn't the Only 'Hamilton' Cast Member Who Worked for Disney Following His Run on Broadway
With Hamilton already available for streaming on Disney+, some fans are wondering what else they should watch with this subscription service. From Jonathan Groff in Frozen to Christopher Jackson in Moana, a few of the Hamilton cast members went on to work with Disney. Here are a few of the most surprising cameos and appearances by these Broadway actors. 
Jonathan Groff appears as Kristoff and Sven for 'Frozen'
You may know him as King George in the Tony Award-winning musical, Hamilton. Since then, however, Jonathan Groff voiced acted in a few other films for Disney, even singing for the Grammy Award-winning animated film, Frozen. 
His character in Frozen is Anna's love interest, Kristoff, as well as his reindeer sidekick, Sven. Jonathan Groff reprised this role for Disney's award-winning sequel, titled Frozen 2, where he performed songs like "Some Things Never Change" and "Lost in the Woods."
Christopher Jackson portrays Moana's Dad, the Chief, in 'Moana'
When Lin-Manuel Miranda was working on Moana and they needed someone to sing as the Chief, there was one obvious answer. Christopher Jackson portrayed George Washington for the original cast of Hamilton. However, he worked for Disney with this small part in their animated film, even performing the song, "Where You Are."
Daveed Diggs voices one character in the upcoming Pixar animated film, 'Soul'
As one of the newest productions debuting, Disney and Pixar's Soul tells the story of one music-loving teacher who finds his life turns upside down after falling down a pothole. He wakes up as a blue-greenish soul, now on a mission to discover the deeper meaning of life.
This animated movie stars actors like Tina Fey and Jamie Foxx as two of the main characters. However, Hamilton's Daveed Diggs (who portrays Thomas Jefferson in the Broadway musical,) will voice a character named Paul.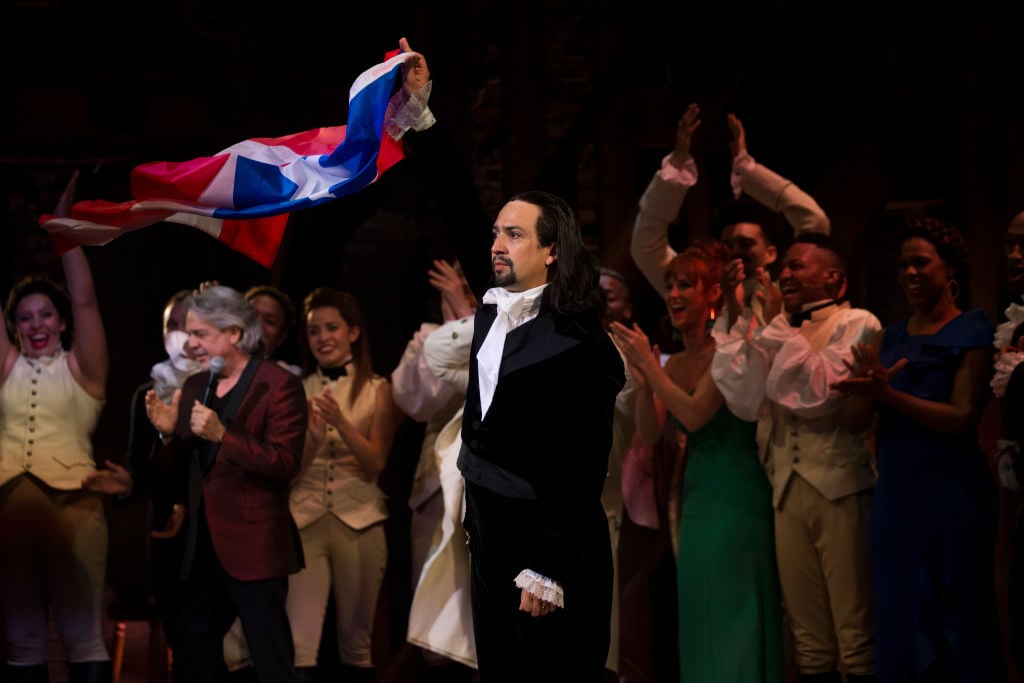 Lin-Manuel Miranda appeared in a number of Disney projects 
Of course, Lin Manuel Miranda partnered with Disney to bring Hamilton to the company's streaming platform. This wouldn't be the last time he worked with Disney, though, as the writer went on to help create the music for Disney's animated film, Moana. His voice was even featured on the song, "We Know the Way."
In the live-action version of Mary Poppins Returns, Lin-Manuel Miranda acts as a singing, "Leerie-speaking" lamplighter named Jack. He appears alongside Mary Poppins (Emily Blunt,) to help the Banks children find their way. 
Mary Poppins Returns is expected to make the switch from Netflix to Disney+ during January 2021. Hamilton is now available for streaming on Disney+, as are movies Disney classics like Moana, Frozen, and Frozen 2. To learn more about Disney's subscription service and its content, visit their website.