Lin-Manuel Miranda Wants to Collab With Lil Wayne
Lin-Manuel Miranda has worked with many talented artists over the years. Now, the 'Hamilton' composer wants to work with an unlikely collaborator: rapper Lil Wayne
Rapper Lil Wayne and famed composer Lin-Manuel Miranda seem like they wouldn't have a lot in common. While their musical stylings might differ, Miranda foresees a world where he and the "Lollipop" rapper link up for a collaboration unlike anything music has ever seen.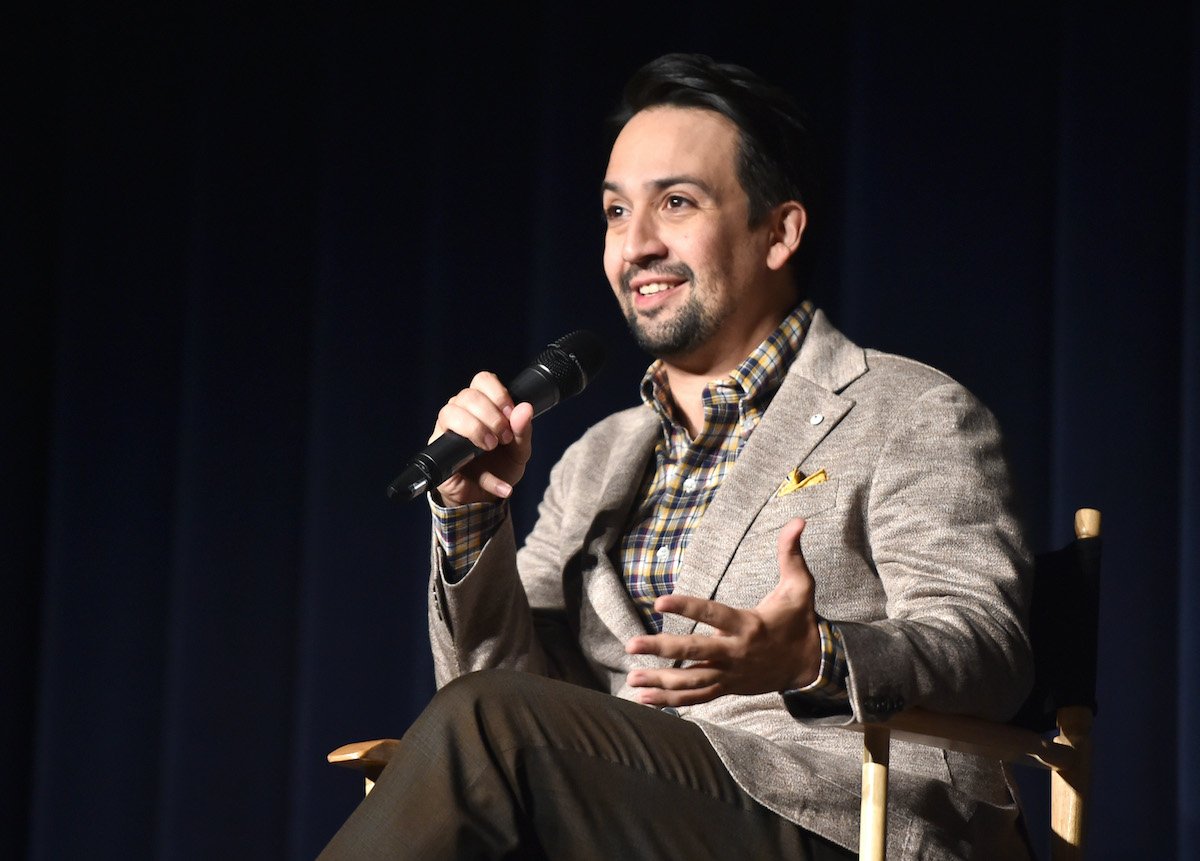 Lin-Manuel Miranda and Lil Wayne's careers
Lin-Manuel Miranda burst onto the scene in the early 2000s with his hit Broadway musical In the Heights. Miranda wrote all the show's songs and helped bring the show to life.
In 2008, Miranda won his first Tony Award for Best Original Score for In the Heights. Since then, he's lent his talents to several successful projects, including the award-winning musical Hamilton and animated films such as Moana and Encanto.
Lil Wayne got his start in music even early than Miranda. He was featured on the smash song "Back That Azz Up" in the late 1990s and released his debut album Tha Block Is Hot in 1999.
Over the following decade, Wayne cemented his legacy as a hip-hop icon. In 2008, he earned his first-ever No. 1 single on the Billboard Hot 100 chart with "Lollipop." He released his most recent project, Funeral, in early 2020.
Lin-Manuel Miranda wants to collab with Lil Wayne
Wayne has earned kudos from the rap world and beyond for his lyricism and his no-holds-barred attitude. He has a fan in Miranda himself.
Miranda opened up about who he'd love to work with in a 2022 interview with Rolling Stone. One of them was Wayne himself.
"I find every verse he writes surprising and interesting," Miranda said when asked about who his dream collaborator would be. "And then there's folks in my part of the world, in musical theater, I'd love to collaborate with someday. [Composer] Jeanine Tesori is someone who just never misses."
Lin-Manuel Miranda is taking it slow in 2022
Miranda has been quite busy in recent years. He's just one Oscar away from joining the highly-coveted EGOT club, and has been riding the success of the films including Encanto, In the Heights, and tick, tick… BOOM! since 2021.
But looking forward to what's next, Miranda is in no rush to get back to work. In fact, he's taking his time before he dives into his next project.
"I have a lot of dental work that I didn't get done last year because I had movie after movie after movie. I have a wisdom tooth that's got to come out," he said. "Seriously, my desk is clear for the first time in my career because I've been trying to get In the Heights movie off the ground since 2008. That's off my desk, Encanto's off my desk. Tick, tick is off my desk. So, this is a year to refill my cup and read comic books and listen to podcasts and see what the next thing is. But I got a clear desk, so I'm going to tuck in the kids and just chill this year."