Lin-Manuel Miranda Wrote This 'Hamilton' Hit While on His Honeymoon
Lin-Manuel Miranda is known for creating award-winning Broadway musicals like In the Heights and Hamilton. With Hamilton came groundbreaking songs like "My Shot," "Burn," and "Alexander Hamilton," as well as King George III's anthem, "You'll Be Back."
Here's what we know about this actor and his writing process.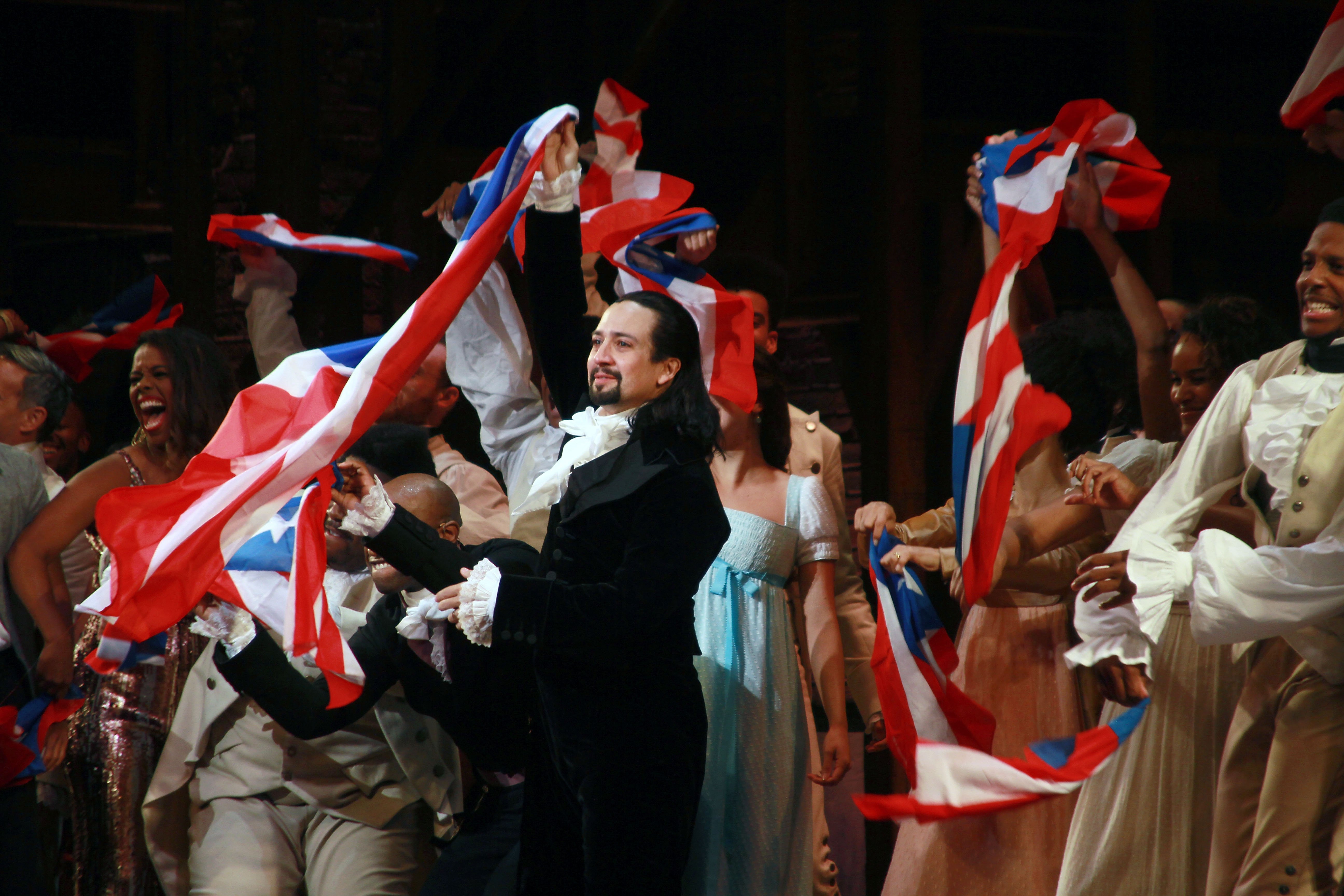 Lin-Manuel Miranda acted and created the Tony Award-winning Broadway musical, 'Hamilton'
These characters are not throwing away their shots. Since it debuted on Broadway, Hamilton became a favorite musical of many viewers, introducing the history of America with unique music and new faces for many historical figures.
Characters like Alexander Hamilton and Thomas Jefferson appeared in rap-style "Cabinet Meetings." President George Washington resigned from his position of power with "One Last Time."
Some of the inspiration for Hamilton came from unique places. The mastermind behind this musical, Miranda, shared that he wrote one song in 2010 while on his honeymoon with his partner.
RELATED: Prince Harry Sings 2 Words of 'You'll Be Back' From 'Hamilton' in Front of Lin-Manuel Miranda
Lin-Manuel Miranda wrote 'You'll Be Back' while on his honeymoon
The songs of Hamilton are known for being complex and catchy. The inspiration for some of these tracks came from unique places. According to one post from Miranda, "You'll Be Back" was actually created while this songwriter was on his honeymoon.
"I wrote King George's song on my honeymoon. No piano around, [I] just wrote it down old school and remembered it. That's 2010," Miranda tweeted during 2015.
This wouldn't be the only unique palace that Miranda found inspiration for this Tony Award-winning musical. The actor is known for writing everywhere, from on the subway between parties to the Dominican Republic.
"All the locations in the Special Thanks are places I wrote Hamilton in the seven years it took to write," Miranda tweeted in 2020, following the release of Hamilton on Disney+. "'Wait For It' on the A train. 'You'll Be Back' on our honeymoon. '[Dear] Theodosia] in DR. Etc."
When the Hamilton musical debuted on Disney+, King George even trended on Twitter for his spit-filled song. For this recording, Jonathan Groff acted as the character, complete with crown and color-changing spotlights.
RELATED: Some Report Disney Could Make Lin-Manuel Miranda's 'Hamilton' a Franchise and Fans Have One Question: How?
Other versions of 'You'll Be Back' appear throughout 'Hamilton'
"You'll Be Back" became a favorite song of many Hamilton fans, earning over 150 million plays on the streaming platform, Spotify. This track wouldn't be the only song given to the eccentric character King George III.
Throughout this musical, the king makes appearances singing different versions of "You'll Be Back." That includes "What Comes Next" and "I Know Him." This character became such a fan-favorite that Groff, who acted as King George III in the original cast, earned the Tony Award nomination for Best Featured Actor in a Musical.
A live recording of Broadway's Hamilton, featuring Miranda as the title character, made its debut on Disney's streaming platform, Disney+.