Linda Blair's 'Betrayal' Inspired Rick James to Write 'Cold Blooded' About Their Love Affair
Linda Blair became a star for her role as Regan MacNeil in The Exorcist, a movie that earned nearly one dozen Oscar nominations. Many know that fame cast Blair into a whole new world as a child actor.
She dated Rick Springfield when she was only 15, but fans may not know much about her later celebrity relationship with another rock star: Rick James. According to the late musician, she broke his heart.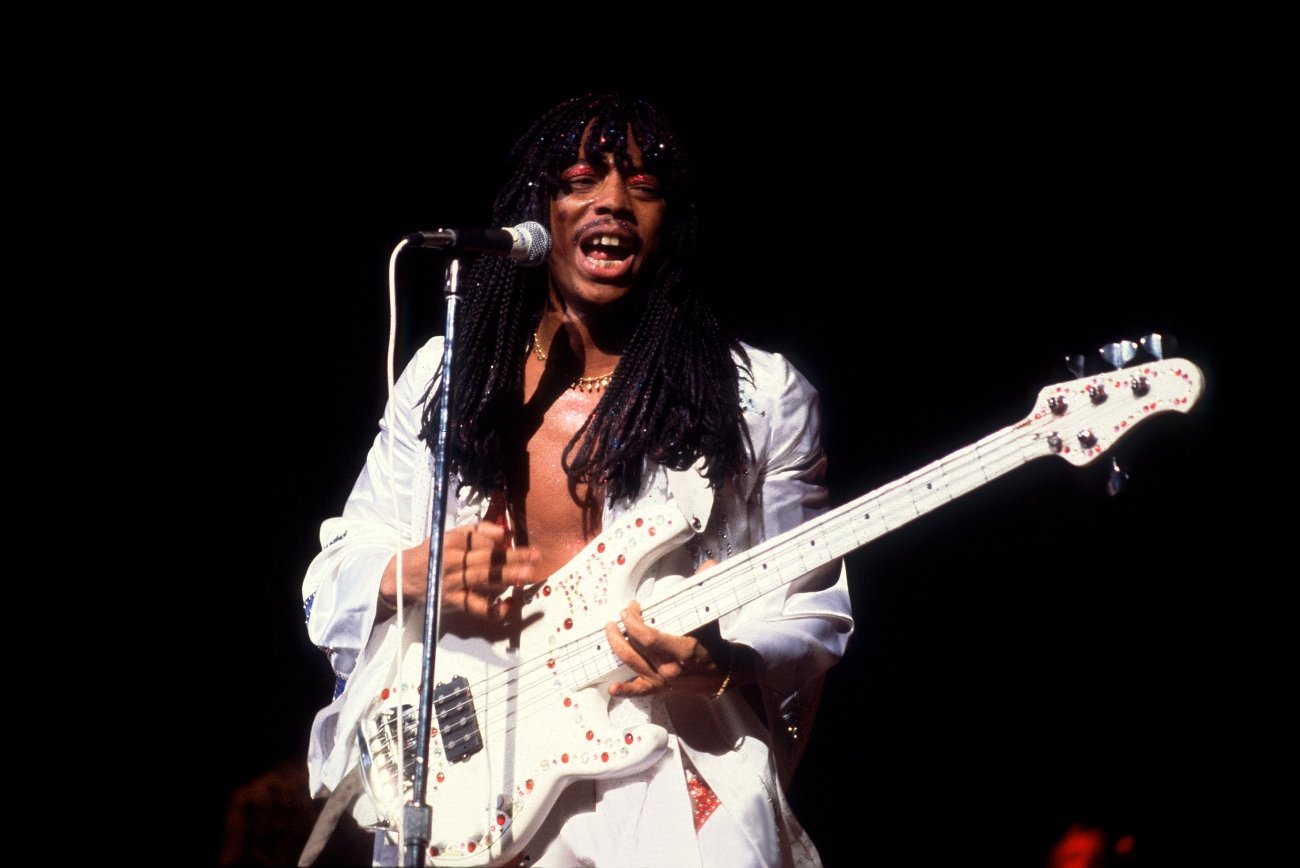 Linda Blair and Rick James dated in the '80s
Years after Linda Blair and Rick Springfield ended their under-the-radar romance, she began a dalliance with funk superstar Rick James. He wrote about many of his girlfriends in his memoir, Glow: The Autobiography of Rick James, and name-dropped Elisabeth Shue, Ola Ray, Janis Hunter (Marvin Gaye's ex), Teena Marie, and Blair. And The Exorcist actor really stole his heart.
According to James, a friend showed him a magazine article where grown-up Blair described him as "the sexiest man in the world." This piqued his interest and after chatting on the phone, they set up their first meeting in New York.
"Linda was incredible. A free spirit. A beautiful mind. A mind-blowing body," wrote James. He claimed they sometimes dabbled in drugs together and had a good time. "We posed topless for a photograph that showed up everywhere. We didn't care. We were doing our own thing in our own way. It was a love affair that I hoped would last. It didn't."
RELATED: Where Is Linda Blair From 'The Exorcist' Now?
When Blair appeared in James' 1998 Behind the Music documentary for VH1, she described their close relationship and warmly recalled how they were best friends.
Rick James said he wrote 'Cold Blooded' about Linda Blair
In 1983, James released his album, Cold Blooded, and it hit number 1 on Billboard's R&B charts. The titular track features lyrics about swagger and a hot girl who's caught his attention, but the musician made it clear the song is specifically about Blair.
"When I called my album Cold Blooded I wasn't talking about my personality. I didn't see myself that way. I was warm-blooded. I was a guy who needed other people. I also needed other people to need me," he wrote. He said it was about his "steamy affair with Linda Blair."
"It was about how Linda could freeze my blood. The title might also have referred to the fact that Linda had an abortion. She told me that it was our child but gave me no voice in her decision. I call that cold-blooded," James claimed. It's important to note that the book dropped in 2014, years after James' death.
Blair told VH1 that "Cold Blooded" was a compliment to her and, "That was very nice that he wrote that about me. I don't see it, but OK."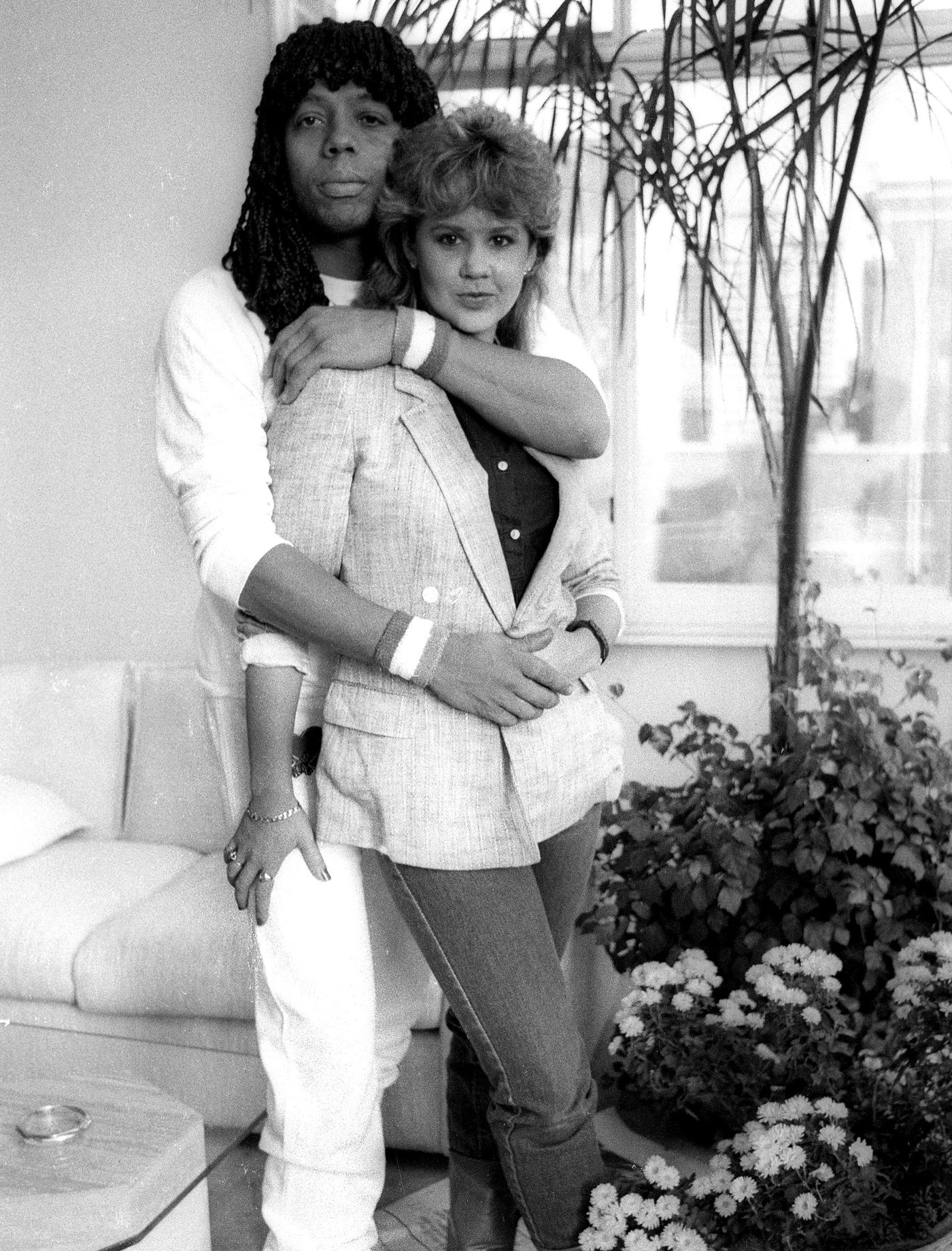 Blair broke up with James over drug use
James openly discussed his addiction in interviews and in his autobiography. During the VH1 special, he mentioned that he wanted to marry Blair at one point. However, he thought his lifestyle and drug habits were too much for her. She agreed.
"I could not bear to be around that. It wasn't healthy for me and it wasn't healthy for him, by any means. And so I chose after a while to walk away," said Blair. James died in 2004.