Lindsay Lohan Keeps Posting Modeling Photos to Instagram After She Announces Big News For February
Lindsay Lohan has big plans for February 2020, and her Instagram presence is heating up as well. Here's what she's posting.
There are plenty of female Hollywood stars we remember from the early and mid-2000s, and Lindsay Lohan was certainly one of them. From her child-acting career that launched with The Parent Trap to her infamous role in Mean Girls, Lohan's made a name for herself as an actress who's here to stay. But after multiple run-ins with the law and a number of reports of drug usage, the young actress appeared to have fallen from grace.
Now, Lohan is ready for a 2020 comeback, however. While she moved to the Middle East to get away from the paparazzi, she's prepping her U.S. return with new music and movies. And she's even posting plenty of new modeling photos to her Instagram with the news. Here's what's going on.
Lindsay Lohan is prepared to move back to the U.S.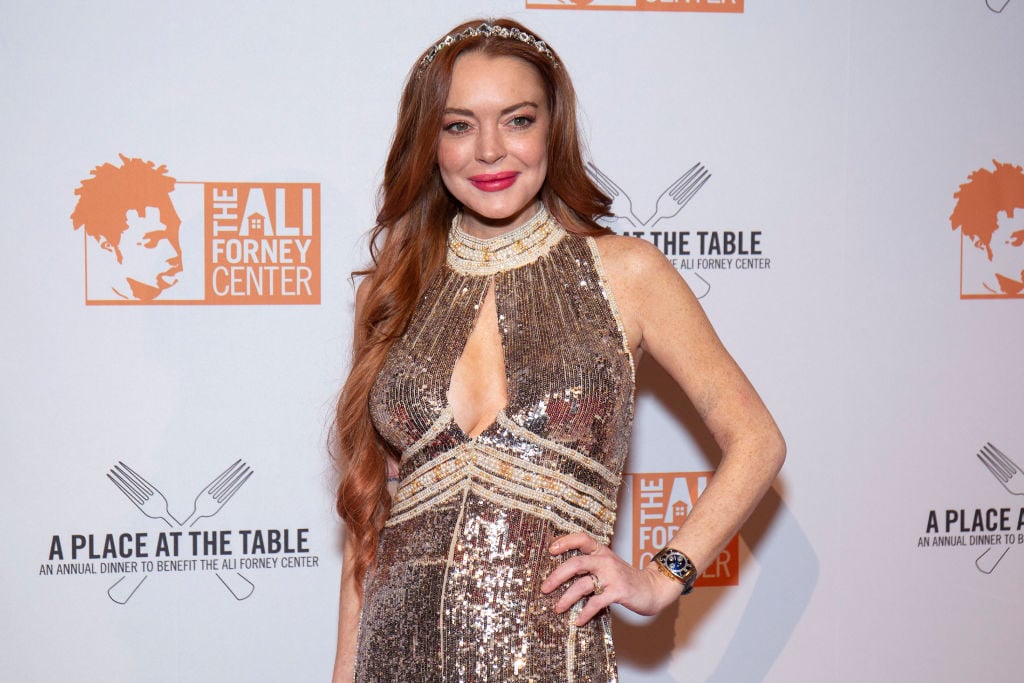 Lohan's found herself in legal trouble since 2007 — and by 2012, she was taken to court 19 times and visited five separate rehab facilities. Then, in 2014, she was ready for a fresh start elsewhere. Lohan chose to plant herself in Dubai because there were "no paparazzi" and "no cameras" to document her life for all to see, according to Esquire.
As Lohan told Emirates Women, "Moving here was a fresh start. You hear more about real current events rather than celebrity gossip, which I really appreciate."
As for her partying ways, Lohan also noted she's putting it all behind her and focusing on her career. "People are still stuck in the past, of the stories I had in L.A. and I hate it. It was all lies," she said. Lohan also added, "The thing is, everyone goes through experiences and experiments, but the things they say I did, I didn't ever get to actually do."
She just revealed she's dropping an album in February
On New Year's Eve, Lohan told Anderson Cooper and Andy Cohen that she's planning to come back to the U.S. to help be her sister's manager and further her own career in Hollywood. And Fox News noted Lohan just left a clue that she's dropping new music in February 2020.
According to Fox, a Lohan fan Instagram account named World of Lindsay Lohan posted an old video of Lohan when she starred in Mean Girls. The account then added the caption, "Hope we get LL3 this year @lindsaylohan!" And Lohan commented on the post.
The star added, "end of Feb!"
While Lohan may be known for her movies, we can't forget that she has multiple studio albums. She released Speak back in 2004 and A Little More Personal (Raw) in 2005. Since then, her fans have wondered if she'd ever produce another album — and it looks like it's finally coming 15 years later.
Lohan posted many photos to Instagram of her modeling
It looks like Lohan is getting her Instagram followers ready for the February release. So far, she has less than 15 posts on her 'gram — and she'll occasionally delete new posts immediately after she adds them. It looks like she's keeping a few new modeling photos on her social media, though. On Jan. 17, Lohan added three new photos from what appear to be different photoshoots.
Not only did Lohan add new modeling photos, but she also is allowing the public to make comments. And it looks like everyone's on board for her comeback.
"You're so photogenic and you suit any hair colour OMG," one follower commented on a post showing Lohan with newly bleached-blonde hair.
On a black-and-white shot of her, another fan wrote, "you are beautiful just the way you are and you deserve all the happiness in the world, keep shining."
We're excited to see what Lohan is planning for February 2020 — and, of course, we're loving her Instagram presence that appears to be here to stay.
Check out Showbiz Cheat Sheet on Facebook!