Lindsay Lohan Moved to Dubai For a 'Fresh Start' and No Paparazzi
Lindsay Lohan is planning her move back to the U.S., but why did she move to Dubai in the first place? Here's what she said.
From moving across the world to abandoning the big screen in favor of a simpler life out of the public eye, it's hard to keep up with some celebrities we remember from years past. And Lindsay Lohan can be a hard one to track down. While many recall her in her pivotal movie roles, like The Parent Trap and Mean Girls, others may remember her for her drama and legal issues that appeared to leave her spiraling.
Now, Lohan resides in the beautiful and culturally rich city of Dubai. But many of her fans and followers wonder why she moved there in the first place. Here's why she left the U.S. — and why she's slated for a comeback in America in 2020.
Lindsay Lohan left the U.S. in 2014 after legal trouble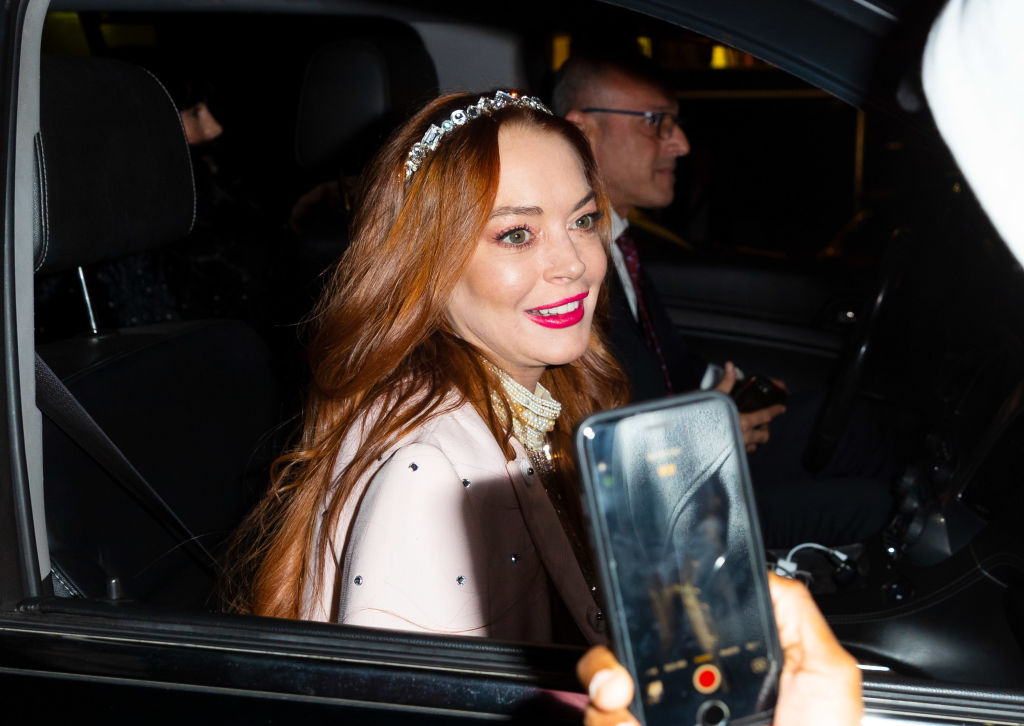 While Lohan's fans like to remember her for her killer movie roles, it's no secret that the actress's troubles brought her a ton of unwanted attention. According to CNN, Lohan found herself in legal trouble due to drugs and alcohol since 2007. By 2012, she was taken to court 19 times and spent over 250 days in five different rehab facilities.
This led her to call it quits on her Hollywood lifestyle in 2014. According to Esquire, Lohan chose to settle down in Dubai because of how much calmer it felt than the U.S. "There's no paparazzi, no cameras. That's a big deal for me," the publication notes she told W Magazine.
Lohan also left her partying ways behind her with her move to Dubai. "I get so uncomfortable with that word, party," she told Emirates Women. "People are still stuck in the past, of the stories I had in L.A. and I hate it. It was all lies."
She called Dubai a 'fresh start' for her
While Lohan was ready to shed her party-girl image and start anew, many weren't prepared for the transition. Either way, she knew she wanted a new beginning — and that's exactly why she went to Dubai, as the focus on pop culture icons doesn't appear to be as vast.
"Moving here was a fresh start," she told Emirates Women. "You hear more about real current events rather than celebrity gossip, which I really appreciate." She also confessed that when she first moved to the United Arab Emirates, she "didn't really see anyone" and chose a night in with Netflix over any nights out.
"And it's not like I'm going out at night much, it's a very different lifestyle for me," she added. "I moved here for that purpose – I don't have to be publicly seen all the time, or discuss what I'm doing."
As for the past, Lohan also told the publication that she tries to forget about it and move forward despite the extensive documentation of her faults. And she also noted that people shouldn't believe everything they hear. "The thing is, everyone goes through experiences and experiments, but the things they say I did, I didn't ever get to actually do," she said.
Lohan plans to come back to America in 2020
It looks like another fresh start is on the horizon for Lohan. Lohan spoke to Anderson Cooper and Andy Cohen on New Year's Eve from Muscat, Oman, and she noted a return to America is in the works.
People reports she said, "I'm managing my sister, so I want to really focus on me and everything that I can do in my life and come back to America and start filming again, which I'm doing something soon in this new year." Lohan also added that she's "taking back the life" she worked "so hard for" so she can share it with her family and fans.
 It seems her fans are supportive, too.
"There you go! That's what you gotta do and the attitude you must keep up! You know the biz and Hollywood like no other & will kill it! I see the 2020's as being LiLo decade," one Twitter follower commented on the New Year's Eve interview.
We're looking forward to seeing what Lohan does during 2020 when she's back in the states!
Check out Showbiz Cheat Sheet on Facebook!