Lindsay Lohan Wants to Star in 'Mean Girls 2,' But the World Already Kind of Has a 'Mean Girls' Sequel
Every few years, it seems Lindsay Lohan is ready to return to the big screen. But the actress' troubled personal life has stood in the way. Now Lohan is hoping to launch a comeback with a follow-up to her most famous project, Mean Girls. While a sequel to her 2004 hit would certainly do the trick, Lohan is forgetting one thing: there are no plans for a new film.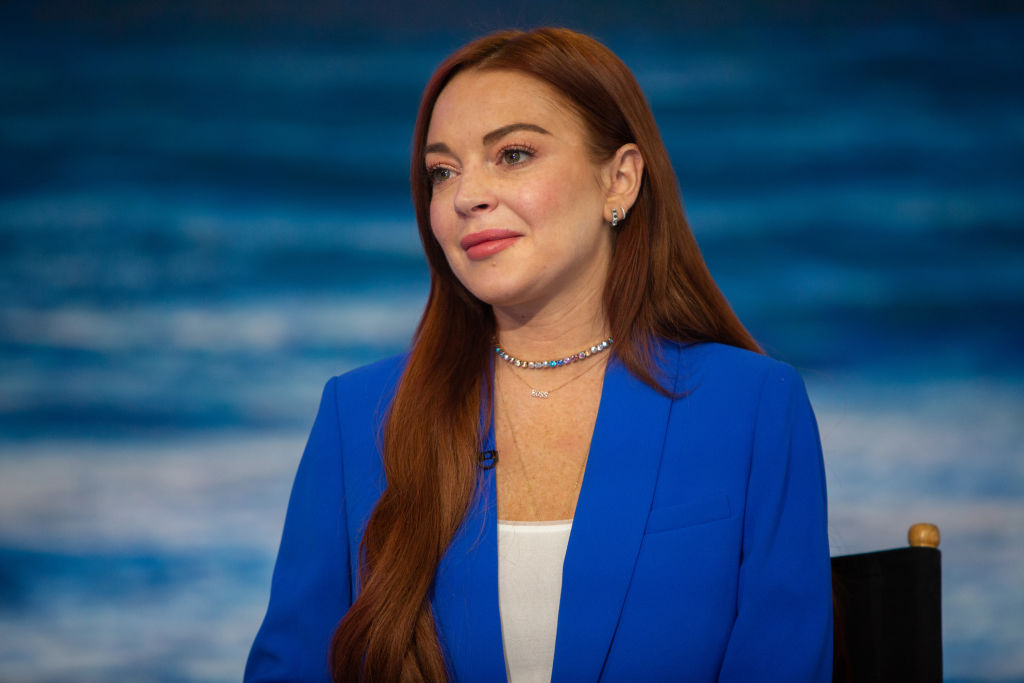 Lindsay Lohan's career hasn't been the same since the mid-2000s
At the age of 12, Lohan had her breakthrough role playing identical twins in Disney's 1998 remake of The Parent Trap. In the following years, she continued a prosperous relationship with Disney. Lohan starred in television films Life-Size and Get a Clue. Then she moved to the big screen with hits such as Freaky Friday and Confessions of a Teenage Drama Queen.
But in 2004, Lohan headlined the film which would ultimately be her signature success. Directed by Mark Waters and written by Tina Fey, Mean Girls presented a high school satire the likes of which hadn't been seen in decades. And the movie has continued to endure, spawning endless catchphrases and even a 2018 stage musical.
Yet, Lohan's success petered shortly thereafter. She returned to Disney for 2005's Herbie: Fully Loaded. But since then, she has appeared almost exclusively in box office disasters and/or critical bombs. Now it seems Lohan has a plan to get back on top.
The actress hopes to make more movies, including 'Mean Girls 2'
In a recent appearance on Lights Out with David Spade, Lohan opened up about her desire to return to Hollywood. But rather than taking on a brand-new role, Lohan wants to reunite the entire team behind Mean Girls for a sequel.
I should probably get back to doing movies at some point. I think I was hanging on to [Mean Girls] for a really long time. I wanted to come back with a Mean Girls 2. To work with Tina [Fey], and the whole crew again, and [director] Mark Waters. That was really what I wanted. I was excited to do that. But that's all in their hands, really. So that would definitely be an exciting thing.
Judging by Lohan's tone, it sounds like she knows there's little chance of her reprising her role as Cady Heron anytime soon. The original Mean Girls is such a classic that it seems unlikely a sequel will actually come to fruition. In the meantime, Lohan has a thriller called Cursed on the way and recently released "Back to Me," her first pop single since 2008.
The world already (kind of) has a 'Mean Girls 2'
A legitimate Mean Girls 2 — featuring Lohan, Rachel McAdams, and company — will probably never happen. But the world kind of already has a follow-up. In 2011, Camp Rock star Meaghan Martin starred in an ABC Family original movie titled Mean Girls 2.
But the film was an in-name-only sequel following an entirely new cast of characters. Only Tim Meadows reprised his role from the original film. While the movie's release doesn't necessarily prevent Lohan's return, it's further testament to the resistance of doing a true Mean Girls sequel.
Perhaps in the immediate years following Mean Girls' release, a sequel could have happened. But if Lohan and company returned for one now, it would most likely be a reboot, with the original cast as the parents. The Mean Girls 2 the world got feels like an admission the first movie is better left as a standalone.
Now fans (and Lohan) should probably stop trying to make another Mean Girls happen. As far as we can tell, it's not going to happen.