Lisa Marie Presley: How Much Is The King's Daughter Worth?
Lisa Marie Presley is best known for being the daughter of the "King of Rock and Roll," Elvis Presley. While her connection with the King is what many people think of when she comes to mind, the singer-songwriter has also carved out a place for herself in the music industry. Despite her success and being the sole heir to the fortune her father worked hard for, Presley is currently in quite a lot of financial trouble.
Lisa Marie Presley's career
Massive❤️& Thank You to everyone on making @ElvisPresley #WhereNoOneStandsAlone successful 1st week! ??#1Top ChristianChart#1 LP Vinyl Chart #1 Physical Album #3 Top Internet Albums #4 Billboard Top Albums #22 Billboard Top 200! ??Top 10 ??Top 15 Album &#5 Album Physical. pic.twitter.com/fSqjtaoaPF

— Lisa Marie Presley (@LisaPresley) August 20, 2018
Just like her father, Presley found herself at home making music. Her first album, To Whom It May Concern, was released on April 8th, 2003. The album climbed to No.5 on the Billboard 200 charts and made gold-certified status a year later. Her second album, Now What (also gold-certified), made top 10 in the Billboard 200 as well, coming in at No. 9.
Presley's first single, In the Ghetto, was not as popular, making it only to No.16 on the Billboard Singles Chart. Storm and Grace did better peaking at No.5 on the Billboard 200. Presley's most recent album, Where No One Stands Alone—an ode to her late father's love of gospel music, has been well received since coming out this June. The album was rated highly within its first week, appearing on several charts including the Christian Chart (#1), and the Billboard Top 200 (#22).
Elvis Presley's estate
.@LisaPresley and her daughter, @RileyKeough, at the ribbon cutting ceremony for the new Lisa Marie: Growing Up Presley exhibit at @ElvisPresley's Memphis at @VisitGraceland. #ElvisWeek2018 #ElvisWeek pic.twitter.com/nsF2mwWwpO

— Legacy Recordings (@SonyLegacyRecs) August 10, 2018
Elvis died of an overdose when Presley was just nine years old. At the time of his death, his estate was only worth $5 million. The King left the estate in the hands of his daughter, her grandfather and her great-grandmother. By the time Presley was 12, she had become the sole heir of the estate, which grew to $100 million or $295 million in today's dollars. The then twelve-year-old millionaire was not able to access the trust until her 25th birthday.
Presley eventually sold 85% of Elvis's image as well as the licensing and operational rights of Graceland to Core Media Group. The deal paid out $100 million, only $53 million of it coming to her as cash.
Lisa Marie Presley's relationship history
@oursmilemaico @StormandGracex While Nicolas and I are still friends , we are no longer 2 gether. I have been w Lockwood for 10 years :)

— Lisa Marie Presley (@LisaPresley) May 21, 2013
Presley is what you call "unlucky in love." While still a teenager she met her first husband, rock 'n' roll musician Danny Keough in rehab. They married on October 3rd, 1988 while Presley was just 20 years old and eventually had two children together, Danielle Riley and Benjamin. Six years later, the two unfortunately divorced. They still have an amicable relationship though, so much so he was the best man in her most recent wedding.
Not even a month after her divorce from Keough, Presley entered a string of "short-term" relationships. First was pop icon Michael Jackson whom she stayed with for two years. After Jackson was musician John Oszajca who she left for Nicholas Cage. Cage and Presley's relationship didn't even last half a year.
Presley married her most recent husband, Michael Lockwood, in January 2006. The couple has twins together, Harper Vivienne Ann and Finley Aaron Love. Ten years after their marriage their relationship ended in a messy divorce. Presley has accused Lockwood of putting her hundreds of thousands, if not millions, of dollars in credit card debt. At least she can rest a bit easier knowing she doesn't have to pay him spousal support thanks to a court ruling in her favor back in August.
How much is Lisa Marie Presley worth?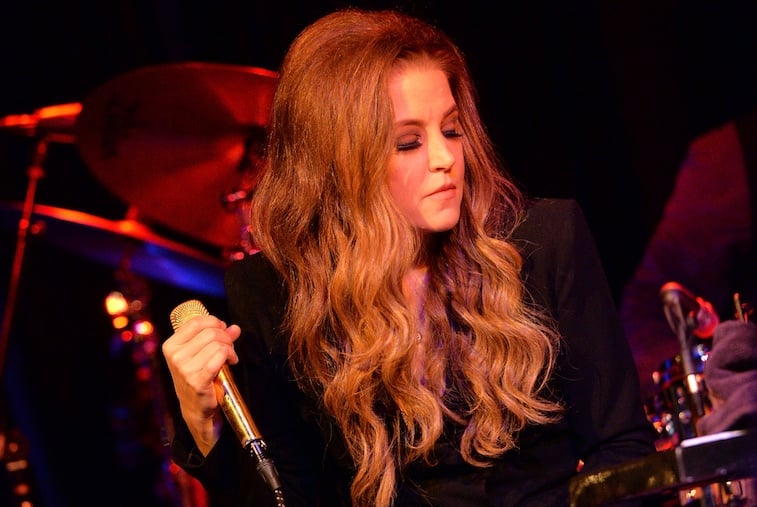 Surprisingly, Presley might as well be on the road to bankruptcy. Her net worth is an alarming -$16 million, according to Celebrity Net Worth, and she only has about $14,000 (cash) left of her inheritance. Sadly, her financial troubles don't end there. Presley reported having $500,000 in credit card debt in 2016. Even with Graceland pulling in millions of dollars annually, Presley has a lot to pay back to make it into the positive.
In November 2017, Presley filed a lawsuit against her used-to-be business manager, Barry Siegel. According to Presley, Siegel's shady practices and reckless behavior resulted in her being broke. She stated in the suit that Siegel squandered $100 million of her inheritance through "reckless and negligent mismanagement" of her estate. Siegel countersued for $800,000 in non-payment damages, and maintains that Presley is to blame for the loss of her wealth. The legal proceedings are ongoing.
Despite the financial problems, Presley continues to be the co-trustee to her father's estate alongside her mother, Priscilla Presley, and the National Bank of Commerce.
Editor's note: This article was corrected on 1/8/19 to reflect the appropriate accusations Lisa Marie Presley made in the lawsuit against her former business manager.