Lisa Vanderpump on Remaining 'Vanderpump Rules' Stars: 'We've Moved On'
Lisa Vanderpump is known as a Bravo staple. She started as one of The Real Housewives of Beverly Hills and now leads her spin-off, Vanderpump Rules, in it's ninth season. A cast reckoning between seasons means a few fan favorites are noticeably missing from roll call.
But Vanderpump wants viewers to know that while she was sad to see some of them go, the show is not being held back by the losses. She argues the remaining stars are better than ever.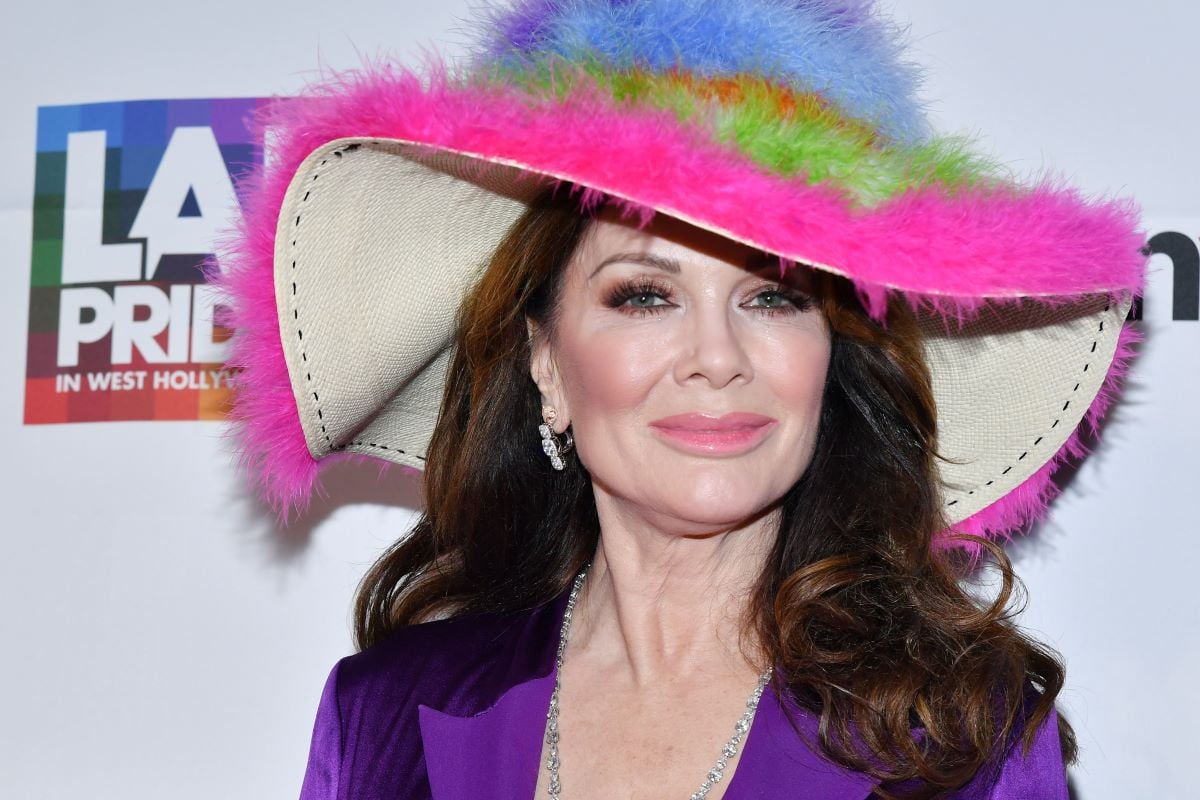 'Vanderpump Rules' cast shake-up took place between seasons
At the close of the eighth season of Vanderpump Rules, cast tensions were high. The virtual reunion was tumultuous, to say the least. Fans were left in anticipation of a dramatic ninth season.
Then, in the summer of 2020, Faith Stowers said she was the victim of racial antagonism while on the show. She said cast members Kristen Doute and Stassi Schroeder called police and filed a fraudulent report accusing her for a crime.
"There was this article on Daily Mail where there was an African American lady," Stowers explained. "They showcased her, and I guess this woman was robbing people." She said she later heard Schroeder admit to reporting her as the culprit on a podcast.
Seemingly, the behavior was related to Stowers' relationship with Jax Taylor — who was in a relationship with Brittany Cartwright at the time. But he'd previously had relations with Schroeder and Doute, leading to a fallout between the two.
Bravo gave Schroeder and Doute the ax following their public apologies. Taylor and his wife Cartwright also announced their exit. The network also fired two other cast members who had just joined in the eighth season for their past racist tweets.
Now, Vanderpump is speaking about how the show's stars have evolved, even without some original cast.
Lisa Vanderpump said the show has 'moved on'
Vanderpump knows fans are worried the show won't be the same without some of their favorites, but she's confident the remaining cast created an "action-packed" season. "There are so many storylines, and the cast is pretty big as it is," she told Entertainment Tonight. "So, I don't think anything was, per se, missed."
She teased fans with a bit of a preview of what's going on with the show's stars this season: the two Toms, Sandoval and Schwartz, want to open a restaurant but can't agree on a name. And Schwartz and wife Katie Maloney-Schwartz also "get supremely irritated with each other." Of course!
As far as her communication with the fired stars, she said, "They're not part of my life unless they're really on the show or working for me."
And while she was once close to the former cast members, she noted, "We've moved on."
Off-camera cast drama
Fans can catch new episodes of Vanderpump Rules on Bravo on Tuesday nights. And be assured, the interpersonal relationship drama is as amplified as ever. While Vanderpump noted that many of the cast members have matured, "there's still the emotional content, for sure."
Some probably guessed that to be true. Lala Kent publicly took aim at Machine Gun Kelly for comments he made about her fiancé's movie. And Vanderpump sometimes verbally spars with her former castmates from The Real Housewives of Beverly Hills.
So, it seems the cast is still serving plenty of drama both on and off camera.