LisaRaye McCoy Says Like Tisha Campbell, She Too Walked Away From Her Marriage Penniless
Tisha Campbell's revelation that she left her marriage broke is something LisaRaye McCoy can relate to. McCoy also left a marriage with nearly nothing.
Tisha Campbell's revelation that she walked away from her marriage flat broke was shocking to many. But for actor LisaRaye McCoy, she understands that sometimes starting over from scratch is the best option. McCoy says she relates to Campbell's story because she also left a marriage with less money than what she entered the union with.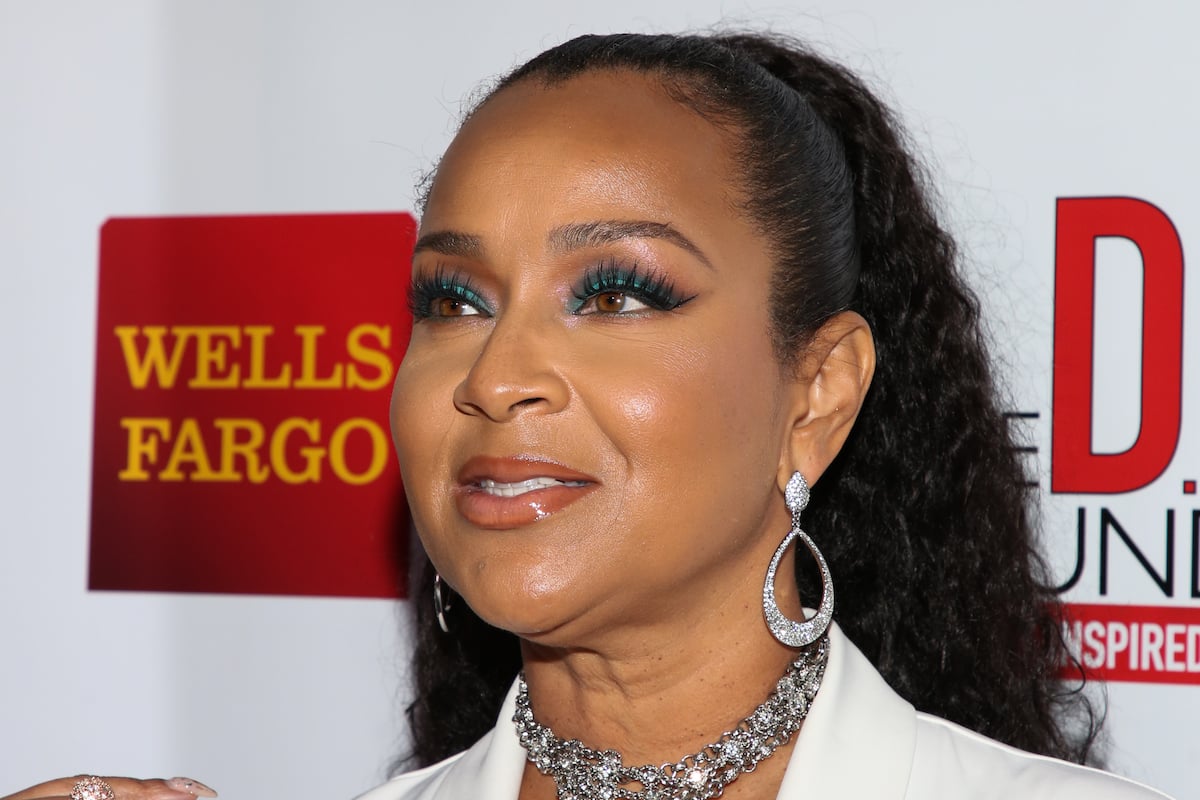 Tisha Campbell reveals she only had $7 in her checking account after filing for divorce from Duane Martin
Campbell and Martin announced their split in 2017 after 27 years together. During the divorce proceedings, Campbell accused Martin of financial, emotional, and physical abuse. According to several outlets, Campbell says Martin misappropriated millions of dollars during their marriage and hid assets.
Despite a career spanning over 30 years, Campbell says she was broke amid her split from Martin. In an interview with Entertainment Tonight, an emotional Campbell explained having barely anything to survive off of. 
"[I had] Nothing. No one knows that but I had nothing," she said. "Nothing in the bank. Nothing. I had maybe $7 to my name and I was scared. It was like I was starting all over."
Related: 'Martin' Star Reflects on Tension on Show Between Tisha Campbell and Martin Lawrence
Campbell relied on friends and family for emotional support to help her through tough times. She worked hard at rebuilding her life by continuing acting and expanding her hosting career to achieve financial stability.
Two years later, she says it's paid off. She credits her support system, including her two sons, for keeping her motivated.
"The fact that I did raise children who didn't care about the big mansion that I had or that we had to start over or any of it," she said. "Starting over is not always the easiest thing, but it is the necessary thing. It's a beautiful devastation."
LisaRaye McCoy says she can relate to Tisha Campbell's financial struggles post-divorce
While discussing Campbell's shocking revelation during the Cocktails With Queens segment of Out Loud With Claudia Jordan, McCoy explained how much her own financial journey following her divorce from the former Premier of the Turks and Caicos Islands Michael Misick relates to Campbell.
"That's the part to me that's so unfortunate because I can identify with that part," she said. "I was like Tina Turner. I was like, 'I just want to leave with my name.' You know what I mean? I'm just gon' start all over."
She continued: "To some people, it's like 'What? You were in a marriage and he had more than you and you helped him get even more than that and you all were together and building together at least for a couple of years. Don't you deserve something?' But sometimes you walk away because you deserve your peace."
Related: Tisha Campbell Claps Back at Rumor That She Was Referring to Jada Pinkett Smith and August Alsina in a Post
McCoy was granted a divorce relatively early on with the court, but she continued fighting for a financial settlement for several years. She told the court that money was owed to her as a result of the work she did alongside Misick to help build his island. 
Additionally, McCoy moved to the island full-time and put her career on pause. But after several years in court and thousands of dollars spent on attorney fees, she called it quits.
"As I was fighting, fighting and it became more and more expensive, and more and more of my time and more and more of my peace, then it was like, you know what? It's very obvious that I have to start over," she said. "I was in Turks and Caicos, so I was over there with different rules and different laws and stuff. Coming back over here, it was clear that I had left my career."
Misick was eventually accused and convicted of several crimes during his tenure as Premier of the island.