'Little House On the Prairie': How Old Was Melissa Gilbert On the Show?
Little House on the Prairie is a family-friendly television series that, for many, defines American Historical programming. Based on a series of books by Laura Ingalls Wilder, Little House on the Prairie ran for nine seasons.
Helmed by Michael Landon, the actor and director who rose to fame on Bonanza, Little House on the Prairie made a star out of young Melissa Gilbert, the actress who played Laura. While Gilbert has been open about how much she enjoyed working on the series, her young age did occasionally present unique challenges during the filming of certain storylines. 
What is 'Little House on the Prairie' about?
Little House on the Prairie told the story of the Ingalls family, comprised of Charles, Caroline, Mary, Laura, and Carrie Ingalls. Set in the late 1800s, the show focused on the struggles that the pioneer family faced as they settled in the town of Walnut Grove.
Many of the episodes tackled tough issues such as divorce, addiction, abuse, alcoholism, and poverty — most of these with Michael Landon, who also played Charles Ingalls, at the helm.
Critics recognized Little House on the Prairie was recognized by critics many times during its run on television. It received many Emmy Award nominations, with specific actors such as Karen Grassle nominated for excellence.
As the series went on, certain stars decided to take a backseat to performing and Michael Landon, who was a series mainstay, moved primarily behind the camera. These cast shakeups sounded the death knell for Little House on the Prairie, and it eventually went off the air in 1983. Still, it has remained a staple in family television programming, and it is extremely popular in rerun form. 
How old was Melissa Gilbert when she was cast as Laura Ingalls?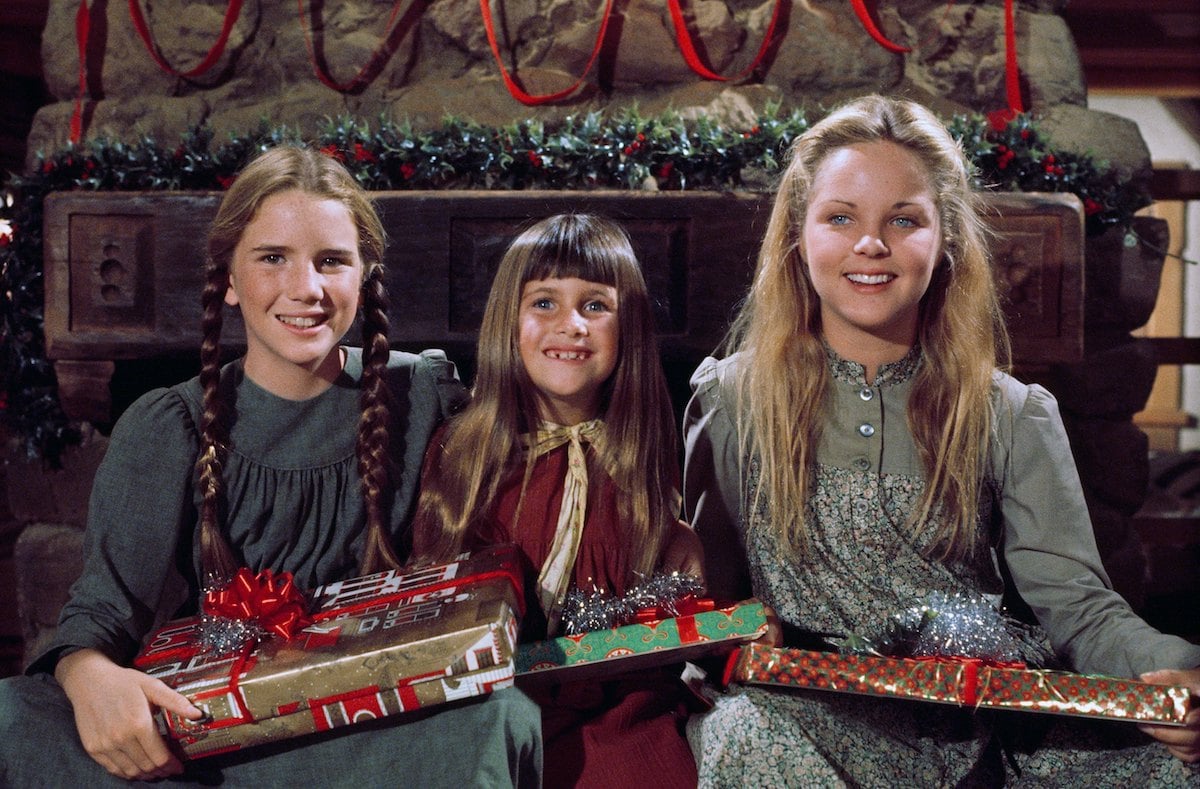 Michael Landon was the star of the series when Little House on the Prairie debuted on television in 1974. Still, the younger cast members were the ones who eventually stole the show — including Melissa Gilbert, who was born in 1964 and was only 10 years old when the series premiered. Gilbert was an aspiring actor and attended school with one of Landon's children.
Still, Gilbert later recalled being starstruck when she went to audition, at the age of nine, for the role of Laura. "I went in and met Michael Landon. And I remember walking in the room, and I remember thinking, 'Wow, that's what a star…' he looked like a star. . . He was really fun and funny. . . And he wasn't talking to me like I was nine," Gilbert remembered. "He was talking to me like I was, you know, his contemporary, working with him. But at the same time, he was still treating me age appropriately."
Gilbert made an impression, and ultimately won the sought-after role of Laura Ingalls. 
Melissa Gilbert's love interest was much older than she was
RELATED: 'Little House On The Prairie': What Is Melissa Gilbert's Net Worth and What Is She Working On Now?
Gilbert spent her childhood growing up on the set of Little House on the Prairie. Naturally, there were some hiccups and awkward moments between Gilbert and other actors, especially when it came time to cast her love interest.
Dean Butler, who was cast as Almanzo Wilder, the young man who would eventually become Laura's husband, was nearly 10 years old than Gilbert — 23 years old to her 15. 
Gilbert, according to MentalFloss, was terrified of filming romantic scenes with Butler. Even though Butler tried to lighten the mood by jokingly singing "Strangers in the Night" into her ear prior to a bedroom scene, Gilbert remained petrified to get intimate on camera.
In fact, the report states that Gilbert begged Landon to limit future romance scenes. Ultimately, Gilbert was able to not only get over her fears of kissing Butler, but she went on to become a teen superstar.