'Little House on the Prairie' Star Alison Arngrim Credits the Classic Show With Getting Her Through a Painful Childhood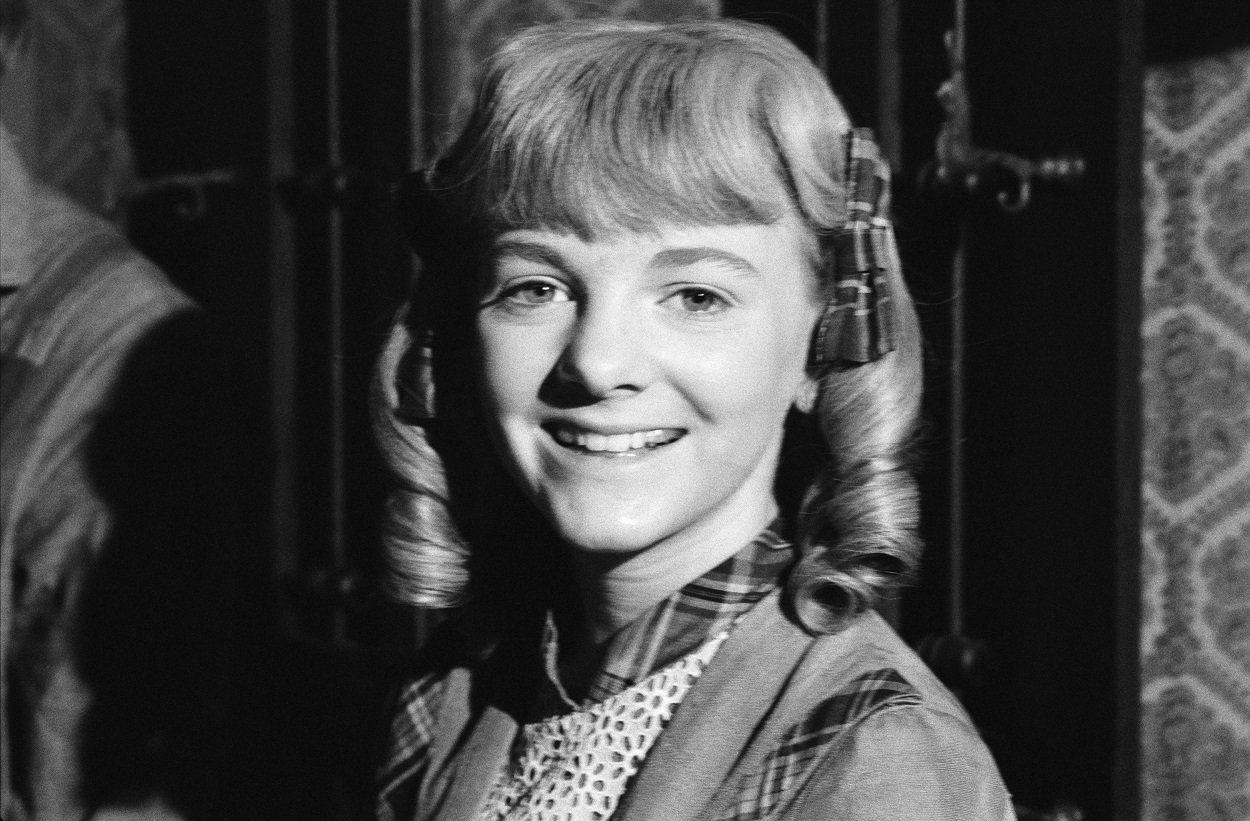 For Little House on the Prairie star Alison Arngrim who portrayed insufferable Nellie Oleson on the historical television drama, the show was more than a simple job for her.
Even though she started the series at the young age of 12, the program, she later admitted, was a respite for her from the abusive life she endured at home.
Here's what the actor shared from those difficult years.
Arngrim portrayed Nellie Oleson on 'Little House'
Arngrim auditioned for the roles of both Ingalls sisters Mary and Laura but was rejected each time.
Finally she tried for the role of hateful Nellie Oleson and the producers saw what the rest of America saw: that the actor was born for the role. So much so that once the show took off and Arngrim went out in public, she was insulted and abused by complete strangers.
"I am repeatedly held to account for the actions of a fictitious character as if they were my own. Despite the occasional outburst and stray can of soda thrown at my head, I meet people from all over the world who grew up watching Little House on the Prairie," Arngrim wrote in her memoir Confessions of a Prairie B*tch.
Arngrim lived through a great deal of abuse at a young age
In an episode of "Oprah: Where Are They Now?", Arngrim revealed that when she was cast as Nellie Oleson at age 12, she had been sexually abused for three years starting at age 6 by a relative.
"So here I was playing this girl that everyone was afraid of and it's great," Arngrim said. "I'm paid to play this person who screams, yells, throw things, vents her anger, just lets it out, doesn't care who's looking, shows all the worst parts, makes terrible faces and doesn't care how awful she looks. It was absolutely therapeutic."
Arngrim explained that she wasn't able to share her private pain until many years later.
"I actually read somewhere the average length of time for someone to come forward about being sexually abused is 14 years from the incident," she explained. "I was in my early 20s when I first started talking about it and went to therapy, so I was right on schedule — textbook."
She is grateful to 'Little House on the Prairie' for being there when she needed it most
Arngrim discussed in her memoir her work in the years since her abuse on behalf of other victims. "I don't sit around pondering the injustice of what happened to me," she wrote. "I have been given the opportunity to affect the outcome of millions of other cases, many far worse than my own."
She speaks and lobbies for the child abuse advocacy group PROTECT. For this courage and platform to represent so many others, Arngrim said, she thanked "the b*tch on the prairie. When I played Nellie Oleson, she allowed me to scream, to howl, to throw things, to pour out all my pain and rage over and over again in a safe place.
"Nellie," Arngrim said, "taught me that I could be angry, and the world would not open up and swallow me."
How to get help: In the U.S., call the RAINN National Sexual Assault Telephone Hotline at 1-800-656-4673 to connect with a trained staff member from a sexual assault service provider in your area.