'Little People, Big World': Amy Roloff Admitted She Never Wanted Divorce to Be 'An Option' for Her and Matt Roloff
Amy Roloff from "Little People, Big World" made some admissions about her divorce in her new memoir. Here's what she said.
The Roloffs have graced our TV screens for 14 years thanks to Little People, Big World. And when it all began, fans never expected that Matt and Amy Roloff would ever get divorced. They were married for nearly 30 years before they announced they would be separating in 2015, and given what we saw on the most recent season of the show, it seems the exes are still working out the fine details of what to do with the farm property and the family business. Not only that, but it seems Amy Roloff still has a lot of feelings about the separation.
In her new memoir, A Little Me, Amy just gave even more insight into her divorce. And she also added that she never even wanted a divorce to be "an option" for her and Matt in the first place.
Amy Roloff's divorce from Matt clearly still affects her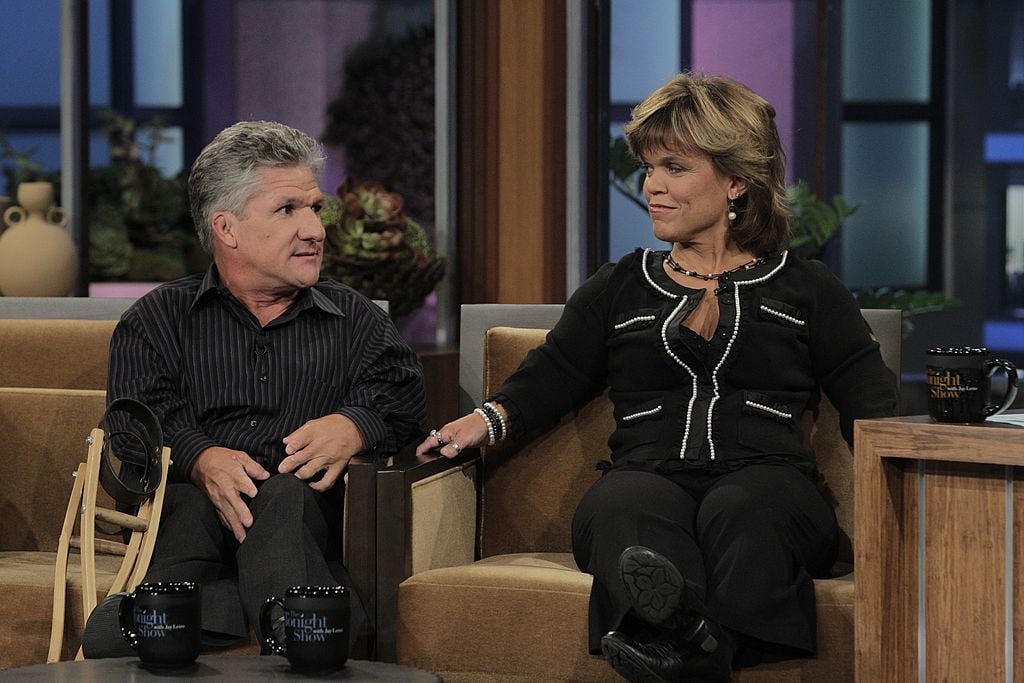 Both Matt and Amy have moved on with new significant others — but when it comes to the aftershock of the divorce, it's clear it still affects Amy to some degree. Amy's feelings were particularly apparent during a recent interview with Us Weekly, too. Matt and Amy both spoke with the publication to promote the last season of the show — and Amy reminded everyone that she was still keeping Matt and his girlfriend, Caryn Chandler, at arm's length.
The Us Weekly interviewer asked Matt and Amy if they would ever consider going on a double date — and while Matt seemed totally open to it, Amy had reservations. Amy also added during the interview that though she can be civil, "it's not like the four of us are all going to be best friends," to which Matt added, "She had to point that out. … I'm open to it."
She wrote a few scathing accusations about Matt and his current girlfriend in her new memoir
Fans knew Amy was going to expose her true feelings in her new memoir, A Little Me — but no one could've anticipated the shocking accusations she made about Matt and girlfriend Caryn Chandler.
Before Matt and Caryn dated, Caryn was employed by Roloff Farms — and while Amy doesn't mention her by name in the book, it's clear that's who she's referencing. Radar Online notes Amy wrote about how Matt and Caryn seemed to be more than just friends even when she and Matt were still married. "Then it dawned on me. Matt and our farm manager, who had been working for us a number of years by then, seemed to have more than just a working relationship or friendship." Amy then wrote about "messages" and "pictures" she found between the two of them, too. "I was devastated," she added.
Unfortunately, Amy seemed to have trouble confronting her feelings right away — and this led to outbursts on-camera that might've turned many fans off to her and over to Matt's side.
Amy added that she never envisioned herself getting divorced at all
It's clear Amy views marriage as holy and sacred — and Radar Online notes she also wrote that she never envisioned herself being a divorcee. "I kept quiet over the years. I didn't even think about divorce; I didn't want it to be an option. I've never felt so alone, hurt, and betrayed in my life," she added of Matt's seemingly secret relationship with Caryn.
Today, Caryn no longer works on the farm, but she and Matt still have a strong relationship that seems to be headed toward marriage. It's not all bad for Amy, though. While she may still feel hurt from the betrayal, she and her boyfriend, Chris Marek, have started to discuss the possibility of marriage — and it's clear she's open to it. As she mentioned in one clip of LPBW, "I'm not here to push him, I'm not here for him to do something that he is nowhere [near] ready for. But if marriage is meant to happen for me again, the second time, then I would sing 'Hallelujah.'"
Check out Showbiz Cheat Sheet on Facebook!