'Little People, Big World': When is Amy Roloff's Wedding? Will it Be on TV?
Fans of Little People, Big World know Amy Roloff's wedding is a momentous event. Amy and Matt Roloff of the famous Roloff family divorced after a marriage that lasted decades. While Amy never thought she'd marry again, she found Chris Marek and fell in love. Now, the two are prepping for the big day. When is Amy Roloff's wedding, and will it be on TV for all to see? Here's what we know.
When is Amy Roloff's wedding date to Chris Marek?
Little People, Big World fans anxiously await Amy Roloff's wedding date. So, when is she finally tying the knot? The Roloff family star is set to walk down the aisle on Aug. 28, 2021. Given the coronavirus (COVID-19) pandemic, her wedding plans initially got delayed — but now, it seems it's on, as she's also getting her wedding venue prepared.
"Chris and I have made the final decision on the wedding venue and we're getting married at Roloff Farms," she explained to the cameras, according to People. While she was initially hesitant to marry on the farm (ex-husband Matt still owns it), options became slim due to the pandemic. "COVID came into play because I think a lot of people either changed or canceled and moved whatever was going on in 2020 to 2021, so other places just kind of eroded away, and plan B became plan A," she explained.
She continues to keep fans updated on her plans as well. On July 30, 2021, she posted a photo of herself and Chris to Instagram to once again reiterate her excitement. "The BIG day is almost here," she wrote. "[In] 28 days I'll marry my love, my friend, my partner. The one I'll start and end my day with. Hold hands, kiss, and hug."
Will the wedding be televised for 'Little People, Big World'?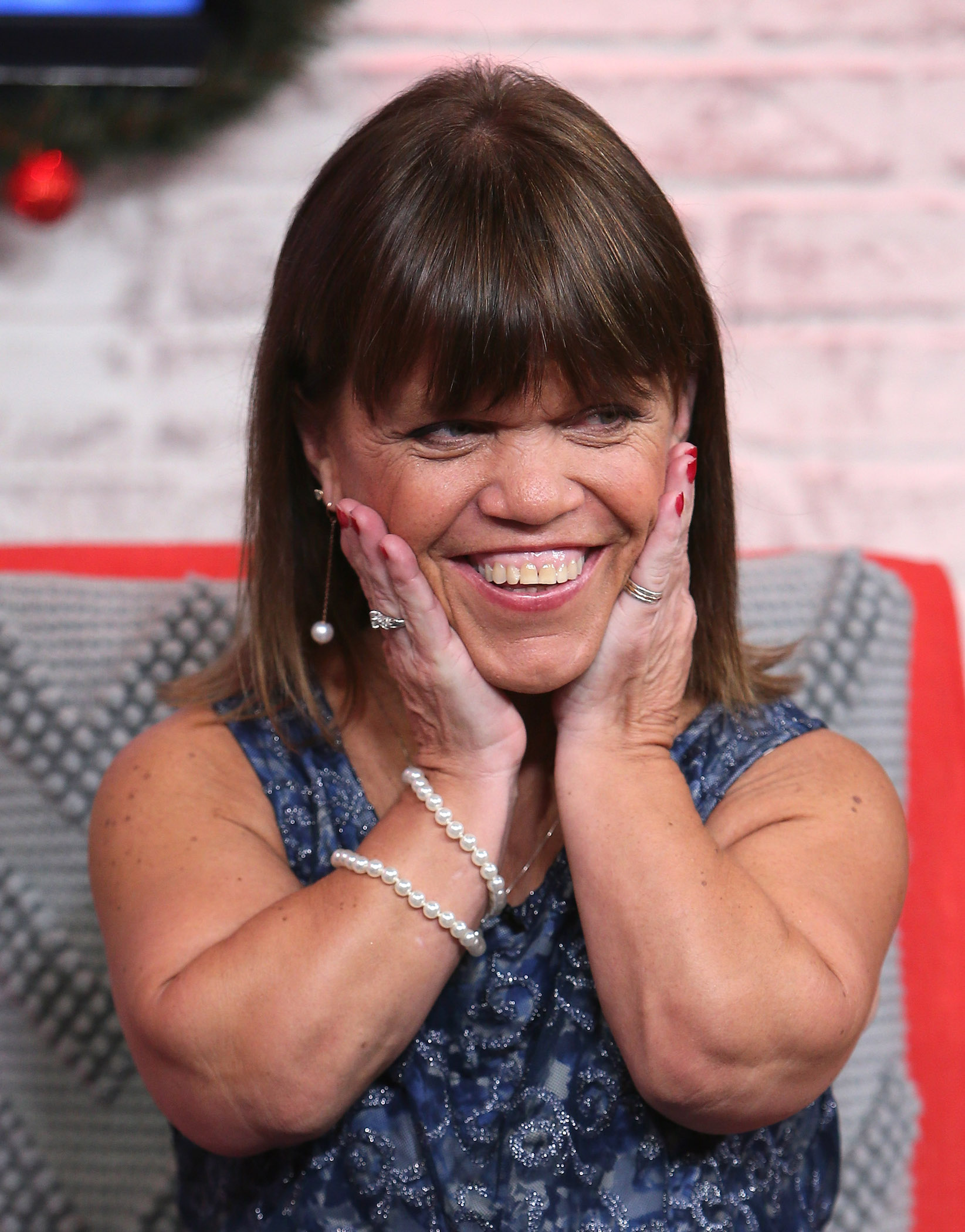 So, will fans get to see Amy Roloff's big day on Little People, Big World? With so much anticipation building for the wedding, we expect Amy and Matt will choose to televise at least part of their wedding — especially because it takes place on Roloff Farms. So far, Amy's taken Roloff family fans with her through the entire wedding process, and she's always been open and honest with viewers regarding what's going on in her life. It makes sense for her to put the wedding in a special episode of the show.
This certainly wouldn't be the first Roloff family wedding televised, either. Jeremy Roloff, Zach Roloff, and Molly Roloff all had their weddings highlighted on the show. Jacob Roloff did not have his wedding on TV, but the Roloffs still posted photos to Instagram. And all of these weddings took place on Roloff Farms.
If Amy chooses to televise her wedding, viewers shouldn't expect to see the footage for many months after the big day, though. Little People, Big World tends to have a delay in when real-life events happen and when they're put on the small screen.
Will Matt Roloff and Caryn Chandler attend Amy Roloff's wedding?
It seems Matt Roloff and Caryn Chandler aren't attending Amy Roloff's wedding day. While Matt still owns half of Roloff Farms, he and Amy haven't maintained a close relationship over the years. Amy and Chris talked about inviting Matt and Caryn to their wedding, too.
"Chris and I debated whether to invite Matt and Caryn to the wedding, but we decided against it," Amy said, according to People. "I think it causes less drama and I think that's better for everyone."
Matt posted about construction happening on the farm, too. On Aug. 12, 2021, he noted via Instagram he's "racing at full speed" to finish a new building on the property before Amy's big day. Hopefully, he'll have the farm all set for the Roloff family to come and watch Amy walk down the aisle by the 28th.
Check out Showbiz Cheat Sheet on Facebook!